New York Gov. Andrew Cuomo told fellow Democrats that Republican presidential nominee Donald Trump is God's gift to them since his "imploding" campaign gives Democrats a shot at taking over the House of Representatives, the New York Daily News reported.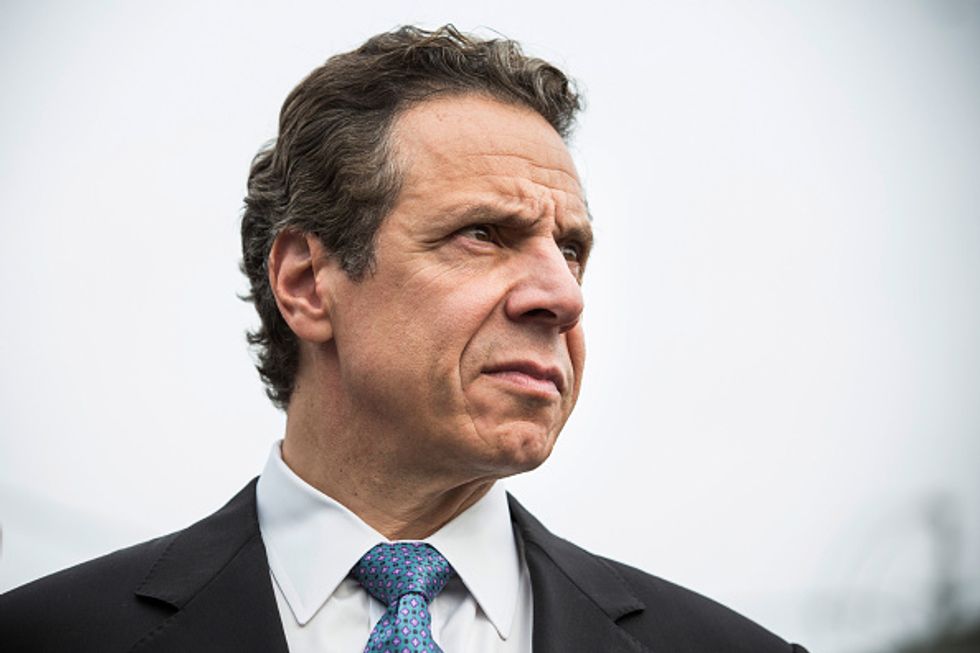 New York Democratic Gov. Andrew Cuomo (Andrew Burton/Getty Images)
Cuomo — speaking at a House Democrats fundraiser that also featured House Minority Leader Nancy Pelosi (Calif.) — said Trump's behavior on the campaign trail has done damage to other Republican candidates, the paper said.
"The good Lord gave us a moment with this Donald Trump," Cuomo said at the Monday event in Albany. "He really, really did."
Cuomo added that Democratic candidates should warn their GOP counterparts to either embrace or run from Trump, the Daily News reported.
"I believe the damage that this Mr. Trump is doing is far greater than people appreciate," Cuomo said. "He has hit a base level of repugnancy that supersedes philosophy. ... It is insulting to any decent person."