Donald Trump will be hosting an unlikely guest at this Wednesday's third and final debate: President Barack Obama's half-brother Malik.
It was first reported by the New York Post that Malik, an American citizen who lives between Washington, D.C., and his native Kenya, would be in the Las Vegas audience to cheer on the Republican presidential nominee.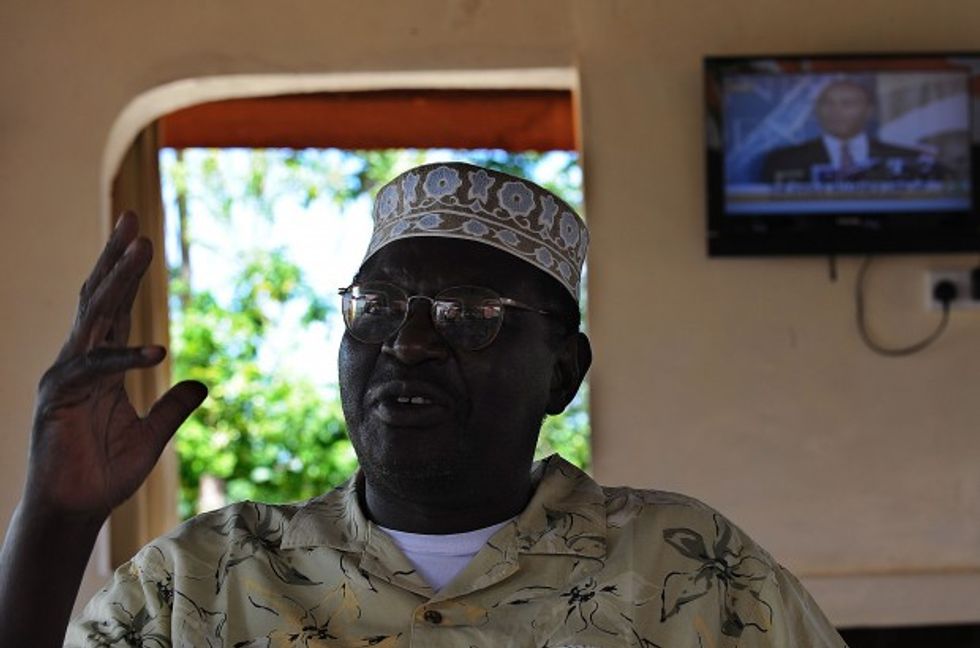 Malik Obama (TONY KARUMBA/AFP/Getty Images)
"I'm excited to be at the debate. Trump can make America great again," he told the outlet.
In response, Trump said he is looking forward to meeting Malik, adding, "He gets it far better than his brother."
As rumors and allegations of sexual assault continue to swirl around the billionaire businessman, Malik said he believes the mainstream media is biased and does not believe the women who have come forward claiming to be victims of Trump's unwanted sexual advances.
"Why didn't they come forward before?" he asked.
And Malik didn't express much faith in Hillary Clinton, either. During her time as secretary of state, the president's half-brother said the Democratic presidential nominee only enflamed the chaos in the Middle East. He asserted ousted Libyan leader Muammar Gaddafi was a friend.
"Check out the situation in Libya now," he commented.
Malik, who is three years older than the commander in chief, said he last saw his half-brother in August 2015, after his visit to Kenya. He called the meeting at the White House a "hands-off kind of thing, very businesslike, very formal."