The head of a pro-Donald Trump super PAC says that, at this point, it would take a "miracle" for Trump to win the election.
Speaking to conservative talk radio host Laura Ingraham on Tuesday, Great America PAC chairman Ed Rollins was asked whether the Republican Party has "learned anything" from the anti-establishment Trump movement.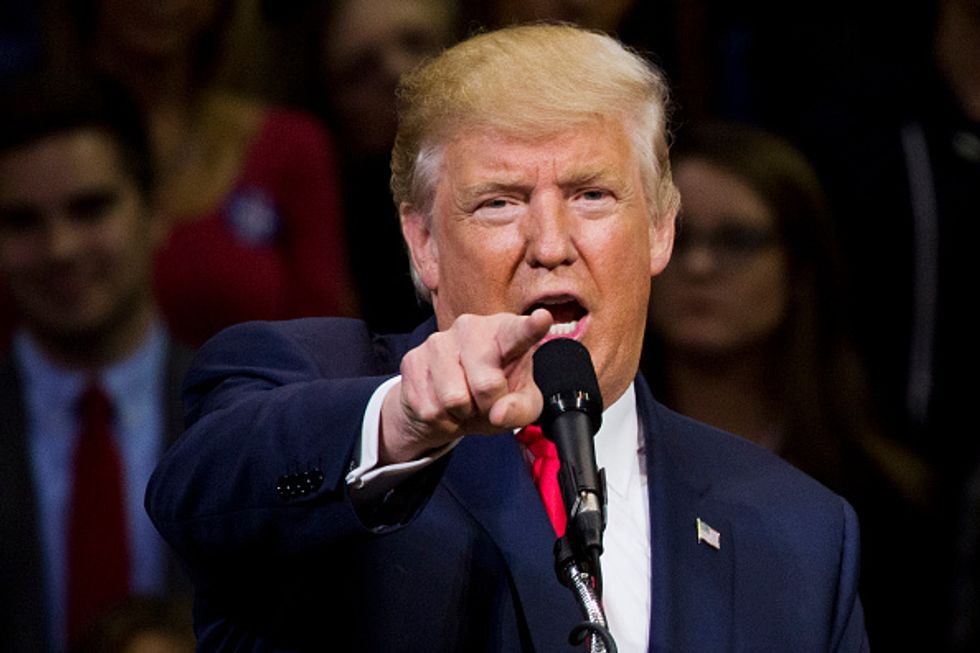 Republican presidential nominee Donald Trump speaks during a rally Wilkes-Barre, Pennsylvania, Oct. 10. (Dominick Reuter/AFP/Getty Images)
"I don't think so," Rollins responded. "I think if somehow Trump pulls a miracle comeback here, which would take a miracle at this point, then obviously it's his party, he can do what he wants with it. If not, I think we begin from ground zero and with lots of different factions and lots of different candidates."
Rollins told the host that he expects a number of the Republican candidates who ran for president in 2016 to run in 2020: "I assume that four years from now we'll have 10 candidates again," but, he added, someone eventually has to reunite the different factions of a very divided Republican Party like Ronald Reagan did in the 1980s.