Retired U.S. Gen. James Cartwright pleaded guilty Monday to making false statements to the FBI about passing classified information to reporters.
Cartwright, a former Marine Corps general and the former vice chairman of the Joint Chiefs of Staff, was asked in 2012 whether he had provided classified info to a New York Times reporter, David Sanger. He told federal investigators no at the time, but on Monday he admitted to leaking the information.
Also in 2012, Cartwright confirmed classified information for Daniel Klaidman, a Newsweek reporter, his plea agreement said.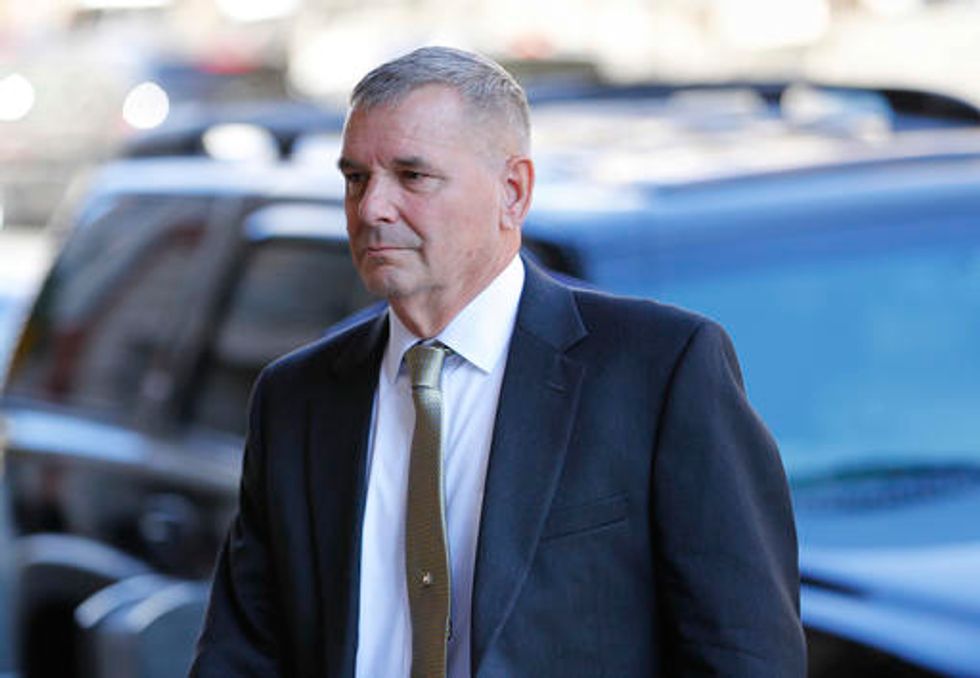 Ret. Marine Gen. James Cartwright arrives at U.S. District Court in Washington on Monday. (AP/Pablo Martinez Monsivais)
Sanger's book, "Confront and Conceal: Obama's Secret Wars and Surprising Use of American Power," contained details about a computer program called "Stuxnet," which was designed by the U.S. to disrupt Iran's nuclear program.
Despite pleading guilty to misleading FBI agents about giving Sanger details that were classified, Cartwright maintained that he was not Sanger's main source for his book — which is why he didn't tell the FBI the truth, he said.
"I knew I was not the source of the story, and I didn't want to be blamed for the leak," Cartwright said in a statement. "My only goal in talking to the reporters was to protect American interests and lives."
Making false statements to federal investigators can carry up to a five-year sentence, but Cartwright's plea agreement reached Monday stipulates that he will spend no more than six months in prison. The former general will be sentenced in mid-January.