Republican nominee Donald Trump Tuesday continued his attack on news coverage of the 2016 race — arguing that the media may as well be working for his opponent.
"The media's just an extension of the Clinton campaign," Trump said at an event in Colorado Springs. What he considers unfair scrutiny by the media is an example of how the system is "rigged" against outsiders and in favor of Democratic nominee Hillary Clinton, Trump argued.
With just three weeks to go until Election Day, the billionaire candidate insisted that the race is closer than pretty much every poll indicates.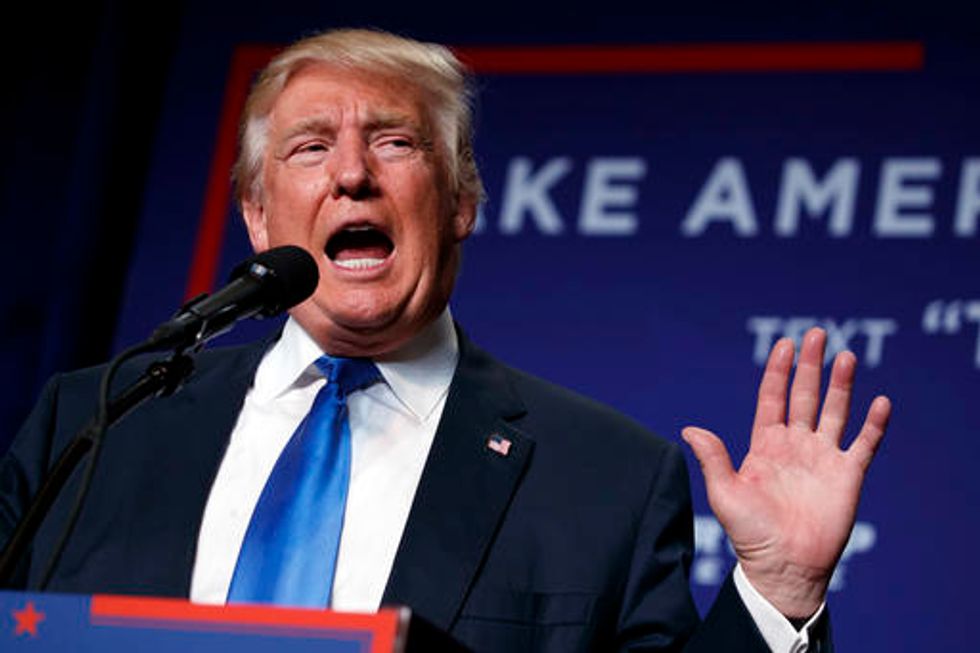 Republican presidential candidate Donald Trump speaks during a campaign rally Monday. (AP/ Evan Vucci)
"I don't believe the polls anymore," Trump said. "Believe me, folks, we're doing great."
In Colorado, for example, Trump is an average of nine percentage points behind his competitor.
Trump has seen his support slip in recent weeks, partially due to explosive reports by the Washington Post, New York Times and others about his past conduct with and comments about women.
Trump and Clinton will face off in one final debate Wednesday, before the final poll is taken on Nov. 8.