Despite Election Day being only three weeks away, Republican nominee Donald Trump continues to focus his efforts on attacking Republicans.
In an interview with ABC News on Monday, Trump said that House Speaker Paul Ryan (Wis.) — who is also known as the leader of the Republican Party given that he's the highest-ranking congressional Republican — is putting his own 2020 presidential ambitions above helping Republicans reclaim the White House in 2016.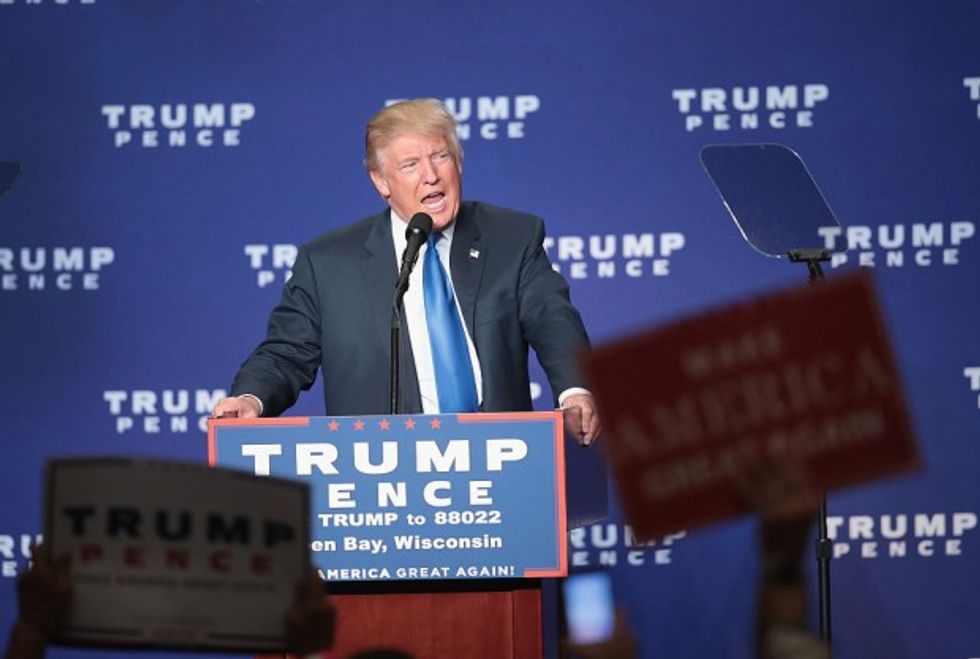 Getty Images/Scott Olson
Trump's comments followed the interviewer's question of whether or not the billionaire businessman thought that Ryan even wanted Trump to defeat Democratic nominee Clinton in next month's election.
"Well, maybe not, because maybe he wants to run in four years or maybe he doesn't know how to win," Trump said. "Maybe he doesn't just know how to win. I mean, who can really know."
Ryan, however, in his history as a politician, has only ever lost a single election: the vice president's race against Vice President Joe Biden in 2012. Ryan has been elected to the House of Representatives nine times and won election to become House speaker last fall.
Trump went on to say in the interview, which took place in Ryan's home state of Wisconsin, that he believed he was going to win not only Wisconsin, but also the entire election. He also added that he wished Ryan would be more supportive of his candidacy.
Ryan said during a conference with House Republicans last week that he would no longer support or defend Trump after the Washington Post published audio of Trump speaking extremely lewdly about women in 2005.
Watch below via ABC News: