Democratic presidential nominee Hillary Clinton is leading Republican nominee Donald Trump in the deep-red state of Arizona, according to a new Arizona Republic/Morrison/Cronkite News poll.
The survey, released Wednesday, found that Clinton currently holds a five-point lead over Trump in the Copper State, 39 percent to 34 percent. Libertarian nominee Gary Johnson received 6 percent of support in the poll, while the Green Party's Jill Stein registered just a single point.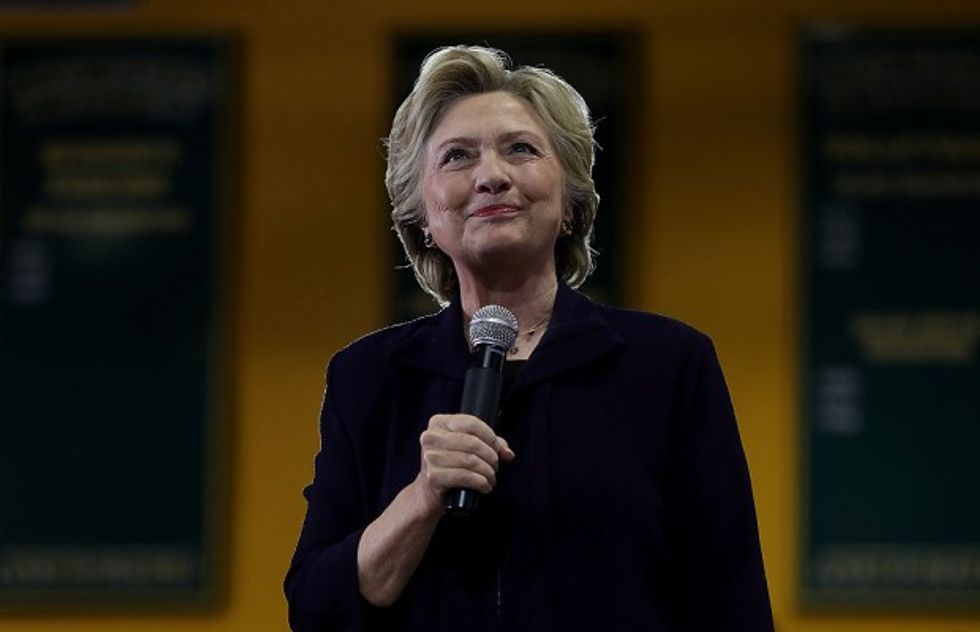 Getty Images/Justin Sullivan
However, with just three weeks to go before Election Day, the poll found that 21 percent of Arizonians are still undecided.
Still, the poll is telling, given that it's another of many that shows Clinton leading Trump in a state that has traditionally been a lock for Republicans in presidential election years. In fact, over the last 16 presidential elections, Arizona has gone blue only once — during President Bill Clinton's 1996 re-election.
According to Politico, Clinton is even dispatching some of her top surrogates — first lady Michelle Obama, daughter Chelsea Clinton and even primary challenger Vermont Sen. Bernie Sanders — to the state in order to make a play for its 11 Electoral College votes.
In another twist, many political scientists, who issue Electoral College projections ahead of the general election, have even made Texas, another super solid Republican state, a "lean Republican" state rather than "solid Republican" given Trump's weak polling compared to Clinton's.
Most pollsters also currently have Clinton projected to win the important swing states of Ohio, Florida, North Carolina and Pennsylvania.