"Compassion and Choice DENIED," a recently released documentary, demonstrates how California's new law allowing terminally ill patients access to end-of-life drugs could be opening the door for insurance companies to deny treatment to patients with serious illnesses.
The 15-minute documentary produced by the Center for Bioethics and Culture tells the story of Stephanie Packer, a terminally ill mom who wants to stay alive as long as possible to be an example for her four young children.
According to Packer, her insurance company appears to prefer she give up the fight and chose assisted suicide instead.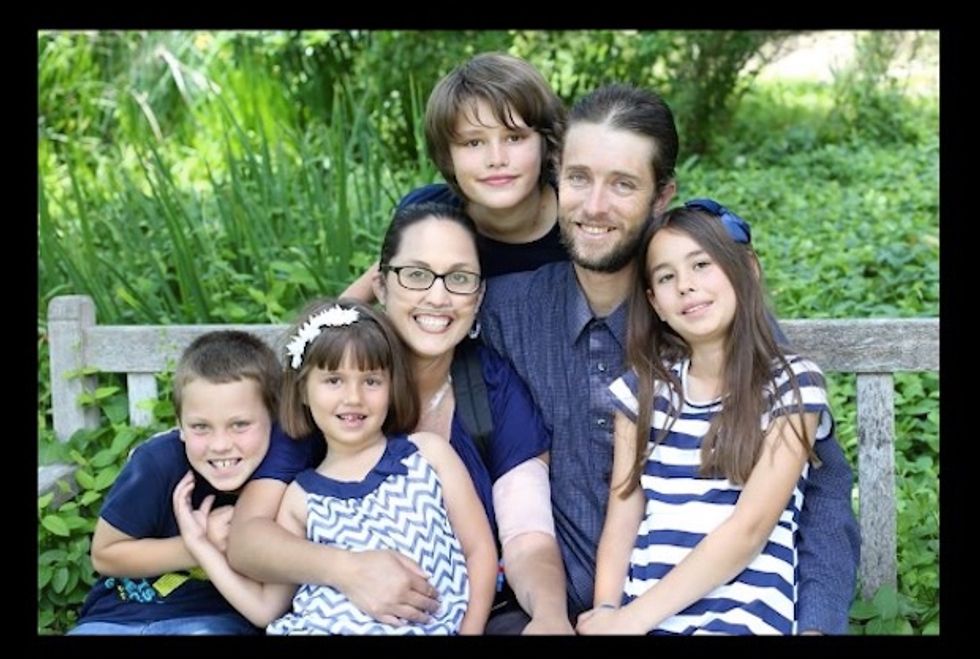 Image source: YouTube
Packer suffers from a form of Scleroderma complicated with pulmonary fibrosis. Normally, Scleroderma would not be a terminal condition. Unfortunately, Packer's diffuse form of the disease has invaded her lungs, causing the pulmonary fibrosis.
Last summer, shortly after California's assisted suicide law went into effect, Packer was told by her insurance company the chemotherapy drug prescribed by her doctor would not be covered.
The specific, "less toxic" drug had been requested by the doctor a few months earlier. After "going back and forth," negotiating for the medicine, Packer claims the insurance company told her, "Yes, we're going to get it covered."
However, a week after the assisted suicide law was passed, Packer said, "I received a letter in the mail saying that they were going to deny coverage for the chemotherapy that we were asking for."
The rejection letter for the chemotherapy did not make reference to the physician-assisted suicide, and Packer wanted more information. So, she called her insurance company to ask why coverage was denied.
After hearing an unclear, "roundabout" explanation as to why the treatment was turned down, Packer reportedly asked if the medications for the newly legalized, physician-assisted suicide would be covered. "What about the drugs they're using for the new law — would you cover that for me?" she asked.
The insurance company representative reportedly told Packer, "Yes, we do provide that to our patients, and you would only have to pay a $1.20 for the medication."
"It was just like someone hit me in the gut," Packer said.
In addition to battling her own terminal illness, Packer is also working with support groups and patient advocacy organizations to help others facing similar battles with untreatable, deadly conditions.
Packer considers California's new law and the push to make physician-assisted suicide legal to be wrong on many levels — not the least of which is the involvement and sanctioning of suicide by the government.
"It's maddening to me — you can choose to stop treatment. You can choose to end your life. But it should not ever be supported by physicians — it should not ever be supported or run by the government," Packer said. "I want to carry on. I want to do everything I can to have one more second with my kids."