Donald Trump may find a political foe in Hillary Clinton today, but it hasn't always been that way.
At the second presidential debate, the Republican nominee said Clinton's two terms as a New York senator were a "disaster," but in an 2008 interview discovered by CNN's KFile, Trump had nothing but praise to pile on to the former secretary of state. He spoke very highly of former President Bill Clinton, too.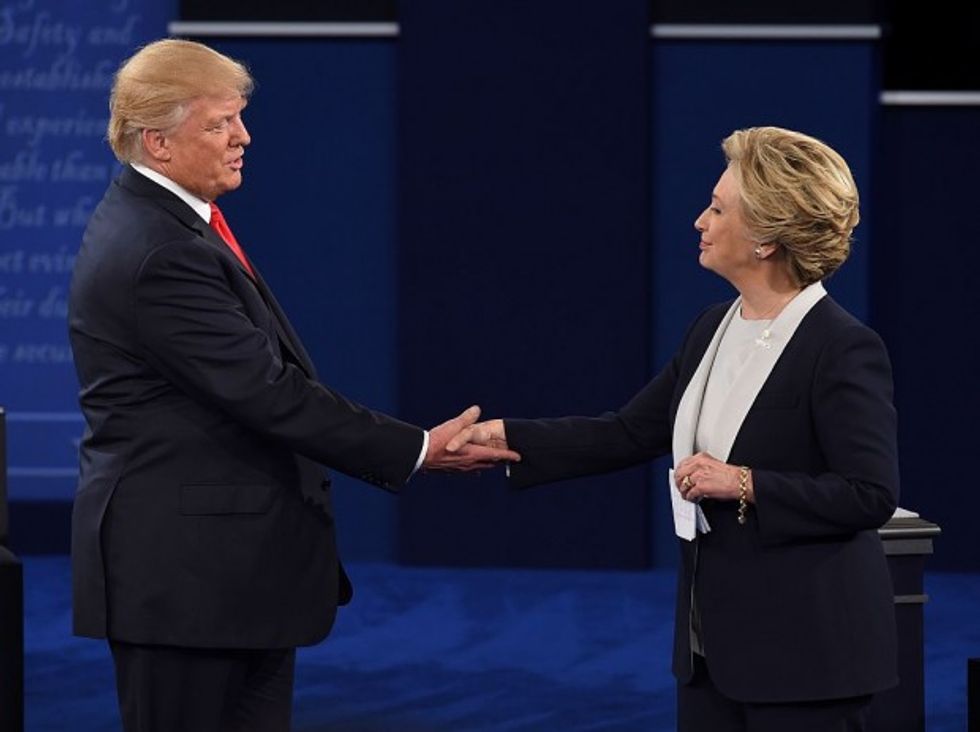 Donald Trump and Hillary Clinton (ROBYN BECK/AFP/Getty Images)
"I think she's a wonderful woman," the billionaire businessman told NY1's Dominic Carter nearly eight years ago. "I think that she's a little bit misunderstood. Hillary's a very smart woman, very tough women, that's fine. She's also a very nice person. I think she's gonna go down at a minimum as a great senator."
"I think she is a great wife to a president and I think Bill Clinton was a great president," he continued. "Lot of people hated him because they were jealous as hell. Bill Clinton was a great president. Hillary Clinton is a great woman and a good woman."
News of the past comments come just hours before the third and final presidential debate in Las Vegas Wednesday evening.
And in a blog post of his own at the time, Trump took his praise of the political family even further: "Hillary is smart, tough and a very nice person, and so is her husband. Bill Clinton was a great President. They are fine people. Hillary was roughed up by the media, and it was a tough campaign for her, but she's a great trouper. Her history is far from being over."
But, in recent weeks, the GOP standard-bearer has completely changed his tone, saying of Bill Clinton that there's "never been anybody in the history politics in this nation that's been so abusive to women." And of Hillary Clinton, who he frequently refers to as "crooked," Trump has slammed for attacking her husband's assault accusers "viciously."