After Donald Trump suggested at the final presidential debate Wednesday night that he might not accept the results of the Nov. 8 election, it didn't take long for an image that represents much simpler times in America to go viral.
The image is of a Jan. 20, 1993, letter President George H.W. Bush left for President Bill Clinton in 1993. Clinton had defeated the incumbent Republican president just two months before.
A long, long time ago, in a land far far away, politics had grace. George H.W. Bush's letter to Bill Clinton on leaving office: pic.twitter.com/bJn6ojWRS4

— Saba Gul (@sabagl) October 16, 2016
The letter said:
When I walked into this office just now I felt some sense of wonder and respect that I felt four years ago. I know you will feel that too.

I wish you great happiness here. I never felt the loneliness some presidents have described.

There will be very tough times, made ever more difficult by criticism you may not think is fair. I'm not a very good one to give advice, but just don't let the critics discourage you or push you off course.

You will be our President when you read this note. I wish you well. I wish your family well. Your success now is our country's success. I'm rooting hard for you.

Good luck,

George
The same image also went viral in June after a Yale post-graduate student referred to the message in a tweet as a "magnanimous, bipartisan & dignified note."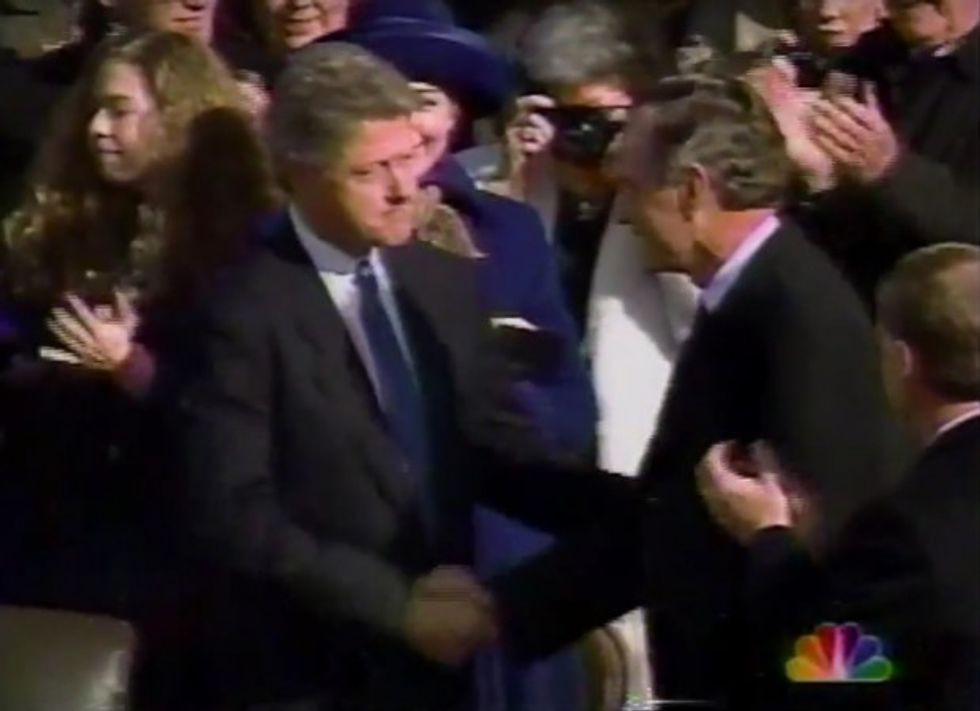 Image source: YouTube
Trump attempted to clarify his statement about not accepting the election results at a campaign event on Thursday, hinting that he might accept them as long as there's nothing "questionable."
(H/T: The Hill)