Albin Blomkves creates Halloween displays in front of his Marietta, Georgia, business every year — but given that our upcoming celebration of ghosts and ghouls hits just before Election Day, he couldn't resist getting a little political this time around.
But things were marred by a theft, he said — of a Donald Trump dummy.
"I put the Trump dummy out first and somebody stole it, so that was the key that I had to put the Hillary head out," he told WXIA-TV.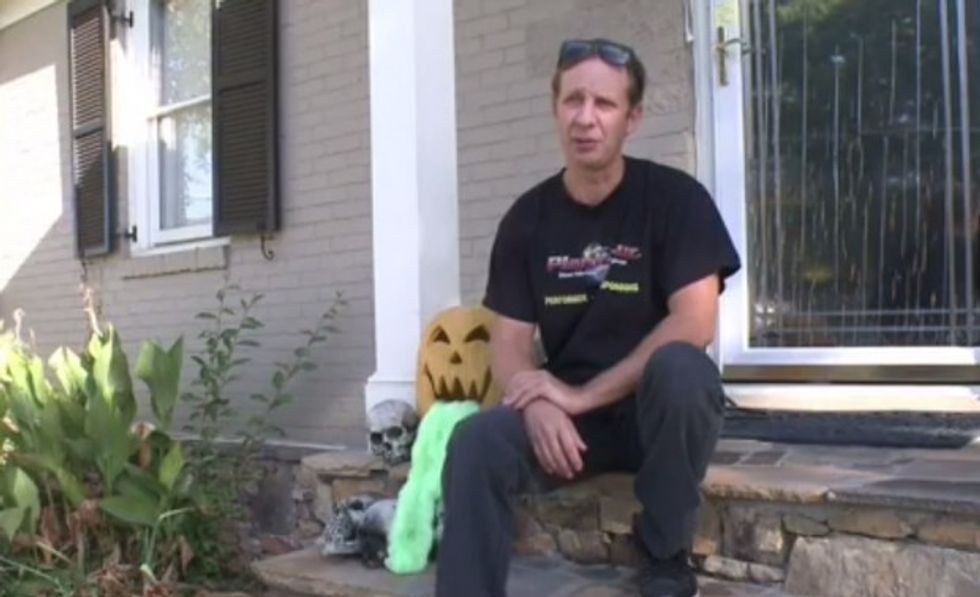 Image source: WXIA-TV
And not just any head.
This one depicting the Democratic presidential nominee was decapitated and dripping with red liquid while held aloft by a skeleton.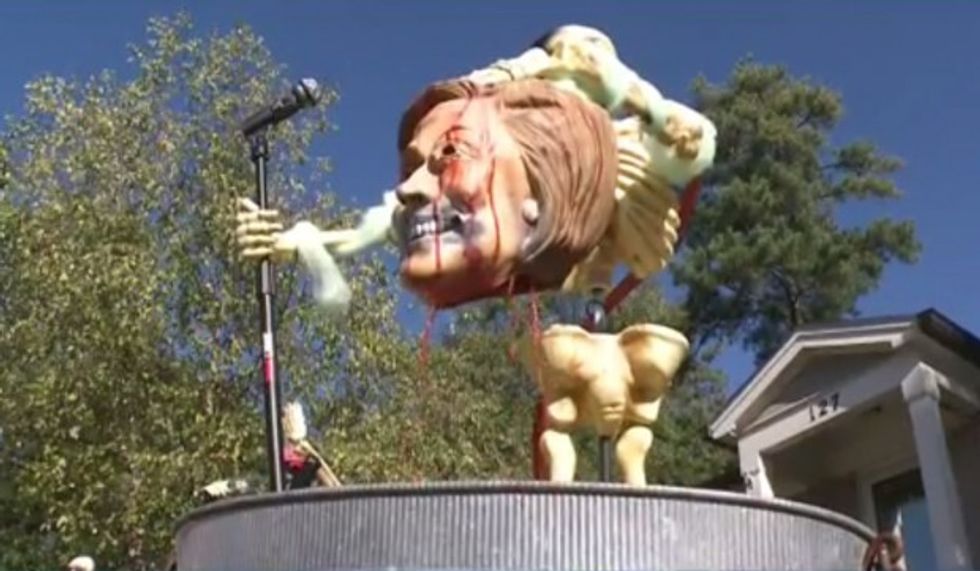 Image source: WXIA-TV
But Blomkves was unmoved by what WXIA said was growing distaste for the Clinton head around the neighborhood: "It's a Halloween show for the front yard, you know? I mean, she's not on a spike. She's not on fire — yet."
He added to the station that, on the contrary, "everyone thinks it's funny," and he hasn't received any complaints directly about the display: "It's a rubber mask I bought at Walmart for $10 — take it what you will."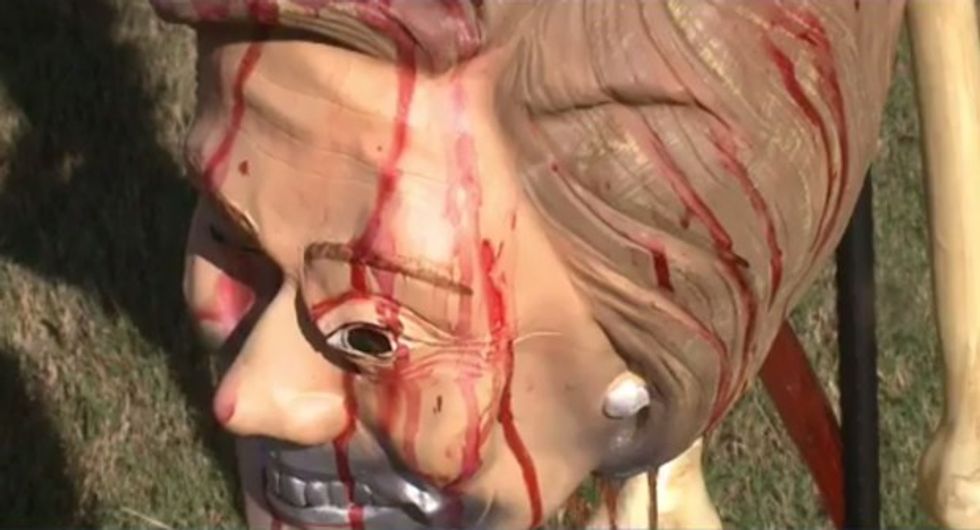 Image source: WXIA-TV
But you can't include Clinton supporter Adrienne White in that group.
"There's absolutely no taste in portraying a presidential candidate in this manner," White told WXIA, adding that the display offends her.
"I want to have good, robust, challenging conversations around how we want to accomplish better things for our country," she added, "and you can do that without threatening someone's life."
White also called out what she sees as graphic violence against women in the Clinton display.
Blomkvest told WXIA nothing could be further from the truth: "I don't want to portray any of that at all, not in the slightest. It was just a Halloween gag."
So buckle up, Marietta. Blomkvest told the station he's not only keeping the display up, but also that it will grow more pronounced leading up to Halloween.