Vice President Joe Biden suggested Friday he'd beat up Republican presidential nominee Donald Trump — if they both were in high school together, that is.
Biden, campaigning for Democratic presidential nominee Hillary Clinton in Wilkes-Barre, Pennsylvania, addressed recent allegations from multiple women who say Trump acted inappropriately toward them.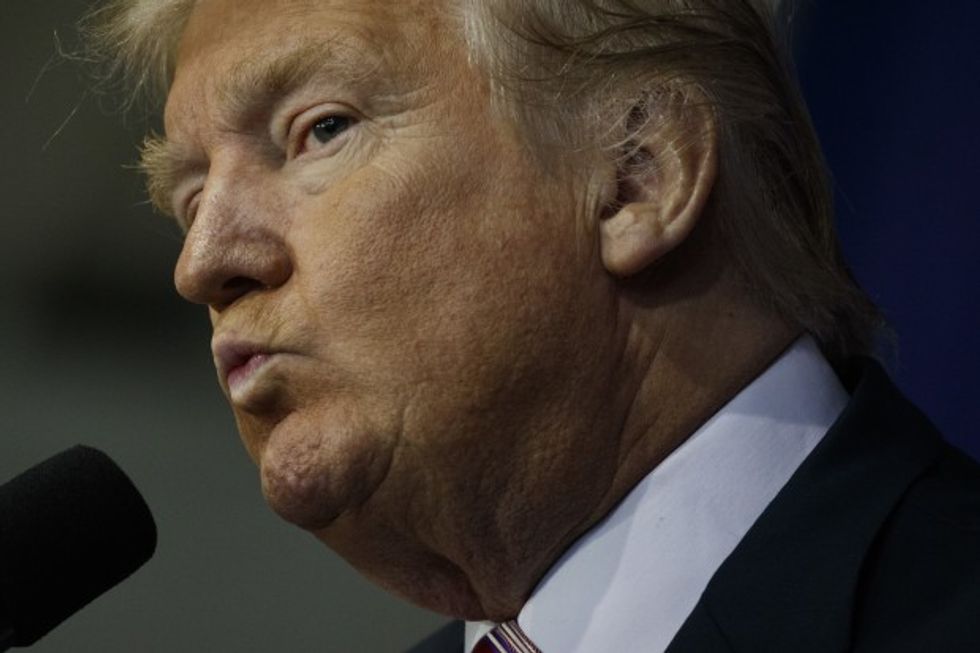 Donald Trump (AP Photo/ Evan Vucci)
"What he said he did and does is a textbook definition of sexual assault ... [Trump] said, 'Because I'm famous, because I'm a star, because I'm a billionaire, I can do things other people can't,'" Biden said. "What a disgusting assertion for anyone to make!"
The vice president added that the media often asks him if he now wishes he'd run for president so he could have a shot at debating Trump.
"No, I wish we were in high school," Biden added. "I could take him behind the gym. That's what I wish."
The damaging allegations against Trump came after a 2005 video surfaced in which he's heard bragging about being able to grope women.
"When you're a star, they let you do it," Trump was recorded saying.
Trump quickly apologized for his comments from 11 years ago, referring to them as "locker-room banter."