AMHERST, Wis. (TheBlaze/AP) — Disorderly conduct charges are pending against a woman who authorities say smeared peanut butter on 30 vehicles outside a gathering in central Wisconsin that she mistakenly thought was a rally for Republican presidential nominee Donald Trump.
But investigators said the Tomorrow River Conservation Club meeting wasn't about politics.
Authorities said the 32-year-old woman — identified as Christina Ferguson, the Stevens Point City Times said — was drunk when she entered the meeting and began yelling about how she hates Trump.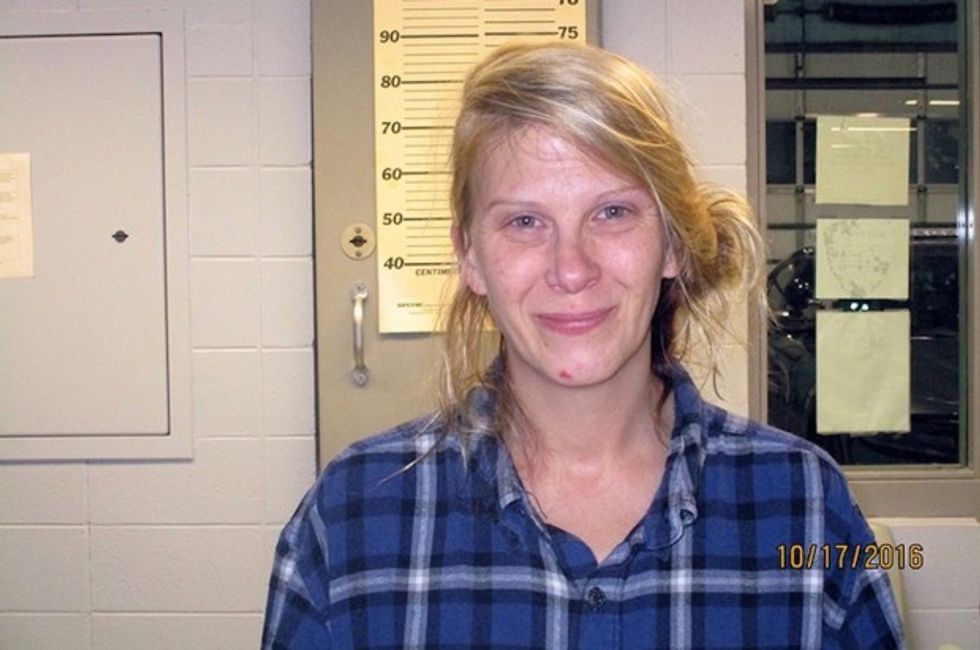 Christina Ferguson (Image source: Portage Co. Jail)
She departed when asked to leave, but authorities said she then used peanut butter to draw phallic symbols and write profanities on vehicles outside, WSAW-TV reported. An incident report said the woman's blood-alcohol content was 0.218 — about 2.5 times the state's legal limit for driving.
After a conservation club member identified Ferguson, she admitted to the whole thing, police told the Times. According to the complaint, Ferguson became "very emotional" when asked why she did it and talked about "how much she loved Hillary Clinton and hated Donald Trump," the Times added.
Ferguson also said she'd been "terrorized" by people who support Donald Trump, the paper said.
"Peanut buttering is better than firebombing, and Trump plans on firebombing everybody in other countries," she added, according to the complaint, the Times said.
Her alleged peanut butter of choice?
A "family-size jar of low-sodium, creamy natural Jif," the report noted, according to the Times.
"Fortunately it wasn't chunky peanut butter, so vehicles didn't get scratched," Chief Deputy Dan Kontos told the paper.
Ferguson is free on bond.