Democratic presidential nominee Hillary Clinton said Friday that being president would be a more difficult job for her because she's a woman.
Clinton's comments came during a radio interview with Anjali "Queen B" of WBTP-FM in Tampa.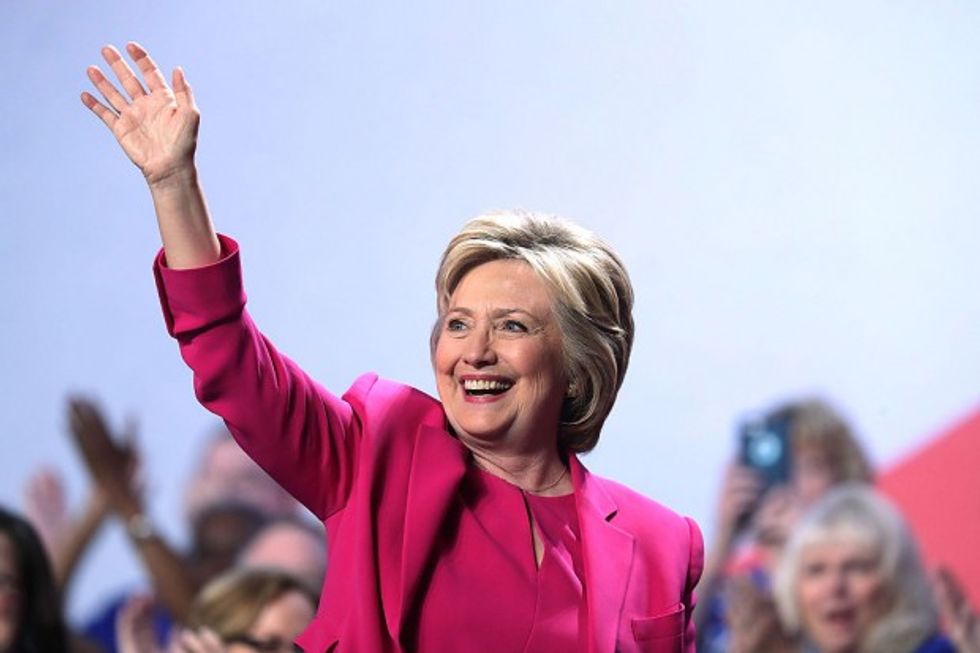 Getty Images/Alex Wong
"I think being the first woman to do this job will require even greater effort on my part because I want to be the president for everybody," Clinton said.
Earlier in the interview, Clinton said that because of being a former first lady and because of her involvement in President Obama's administration, she knows how difficult the job of president is.
"I know this is the hardest job in the world," the former secretary of state said.
Clinton went on to lament over the divisiveness of this year's election, saying that many of the things that Republican nominee Donald Trump has said throughout the election have been "hurtful" and have "set people against each other."
"I have not only the responsibility to be president and commander in chief, I've got to figure out how we heal these divides," Clinton said. "You know, it's really heartbreaking to me that we have so much potential in front of us and the nation."
"The last thing we need to do is, you know, be engaged hateful rhetoric and bigotry and bullying," she added. "We've got to come together."
Listen to Clinton's comments below via WBTP. They begin around the 7:05 mark: