During a segment regarding media bias, a reporter for the New York Times told MSNBC host Chris Matthews on Monday that she doesn't know if any of her colleagues are pro-life.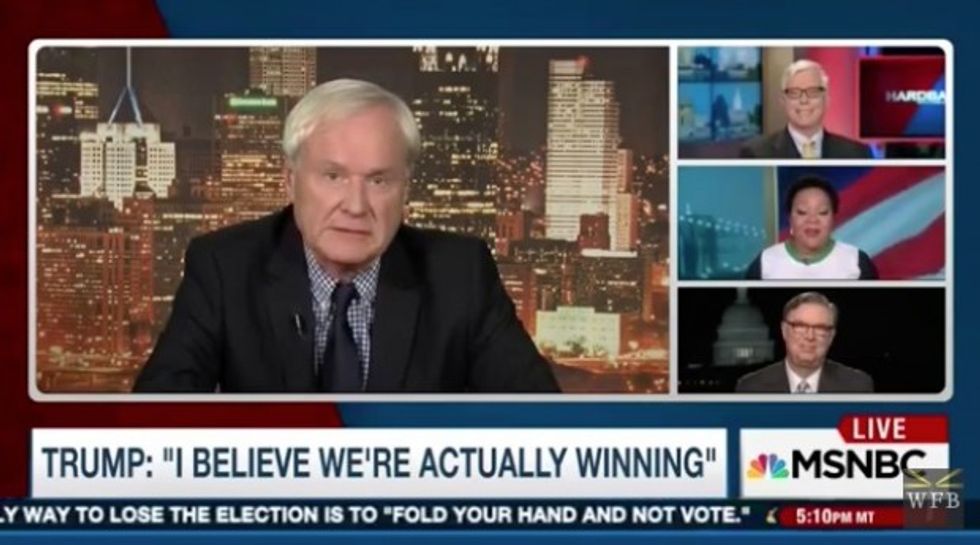 Image source: YouTube
Radio host Hugh Hewitt charged that over 90 percent of "Manhattan/Beltway media elites will vote for Hillary Clinton and will applaud her election," adding, "That seeps into coverage."
In the ensuing discussion, Matthews asked Times reporter Yamiche Alcindor if she knew of anyone at the publication who is pro-life.
"That's not a question I'm gonna answer," Alcindor said. "I have no idea."
Matthews continued to press Alcindor, telling her, "You don't have to name names."
"Do you know anybody at the Times who is pro-life?" Matthews asked.
"I have not asked my co-workers that question, I should say," Alcindor said.
"That's cute," Matthews replied. "Hugh, you're making your point. Go ahead. That's the way you make your point."
Watch below:
(H/T Washington Free Beacon)