Hillary Clinton's laugh.
It's not an unfamiliar sound by now.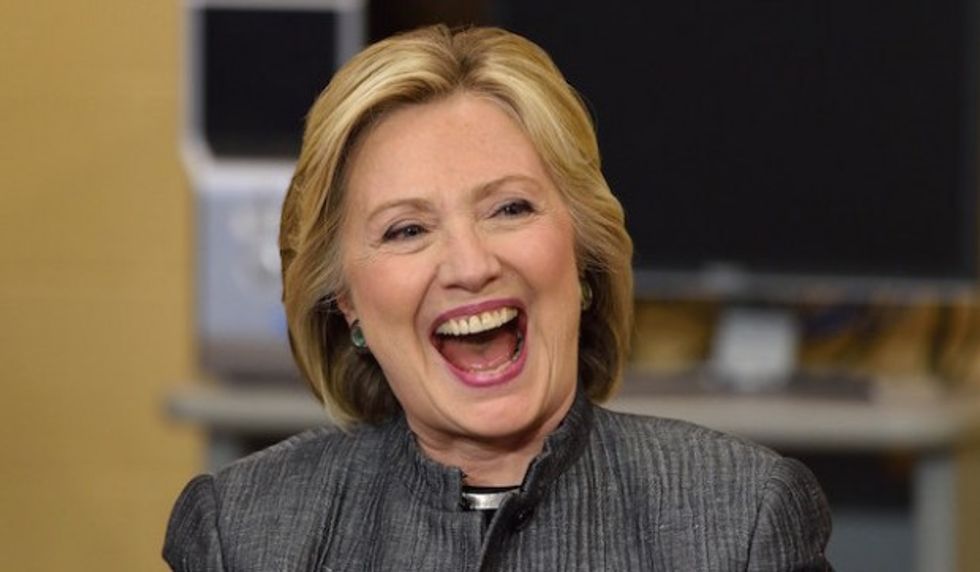 Don Emmert/AFP/Getty Images
The Democratic presidential nominee's often too-loud cackle has made an untold number of appearances over the years — and even has become the butt of jokes and comedic sketches.
You might assume Clinton's team would try to avoid the subject if at all possible, but WikiLeaks' release of hacked emails appears to indicate otherwise.
In an email from Sept. 20, 2015, political strategist Luke Albee noted during Clinton's Benghazi hearing, "She sometimes laughs a little too hard at jokes that aren't that funny."
Campaign chairman John Podesta's reply?
"Laughing too hard is her authentic weirdness," he wrote.

Image source: WikiLeaks
You be the judge:
(H/T: Salon)