A slight majority of likely voters fear that there is a potential for violence on Election Day, according to a new USA Today/Suffolk University poll.
The poll found that 51 percent of likely voters surveyed had at least some concern about violence, and at least one in five voters are "very concerned."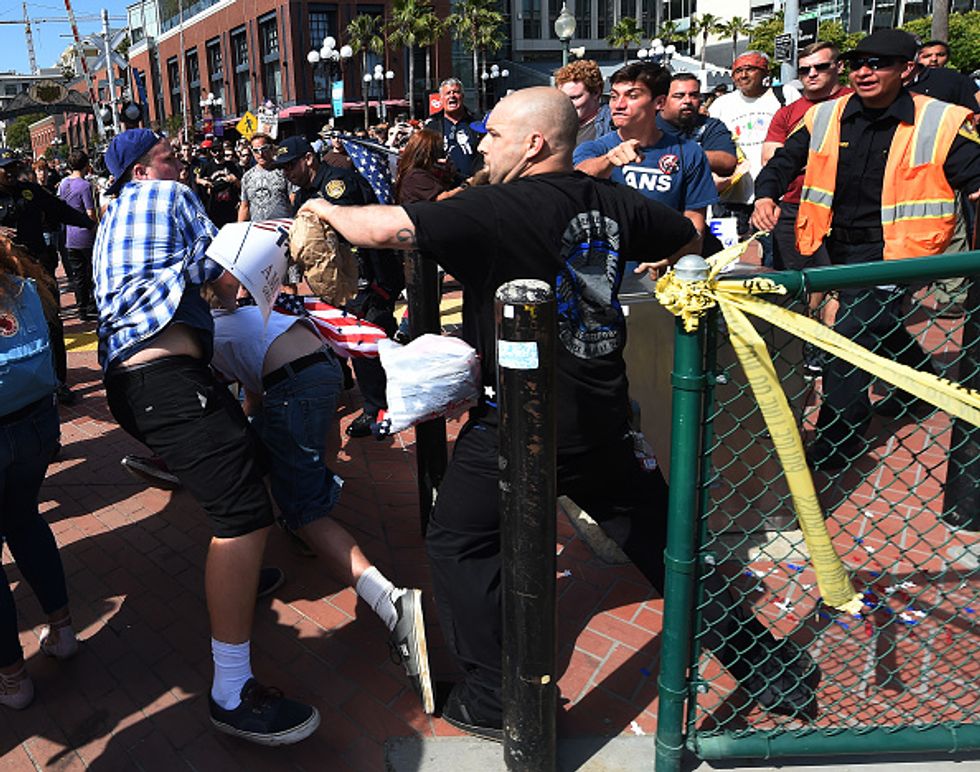 Protesters and supporters of Republican presidential candidate Donald Trump fight during a rally outside a Trump event in San Diego, California, May 27. (Getty Images/Mark Ralston)
Despite a majority of voters concerned about Election Day violence, three in four polled said they believed there will be a peaceful transfer of power when the new president takes office. However, only 40 percent of voters can say they are "very confident" of a peaceful transfer, the poll found.
While the poll found that supporters of Democratic presidential nominee Hillary Clinton overwhelming believe the electoral process can be trusted, it also discovered that more than four in 10 supporters of GOP nominee Donald Trump will not recognize the former secretary of state as a legitimate president.
Instead, those supporters believe that she would not have won in a fair manner.
Clinton leads Trump by 10 points — 49 percent to 39 percent — the USA Today poll found.
Nationally, Clinton leads Trump by 5.6 points, according to Real Clear Politics' aggregated polling data.