© 2023 Blaze Media LLC. All rights reserved.
Pro-Trump student afraid for her safety as anger on campus grows: 'You have no place in America!
Trouble reportedly has intensified for some students at the University of Pittsburgh who're backing Republican presidential nominee Donald Trump.
TheBlaze previously reported about a Pitt student caught on video upending a Trump campaign table manned by pro-Trump students.
But on Monday, according to the Pitt Maverick, opposition escalated as more students seem compelled to berate pro-Trump students — and much of the vitriol was captured on cellphone video.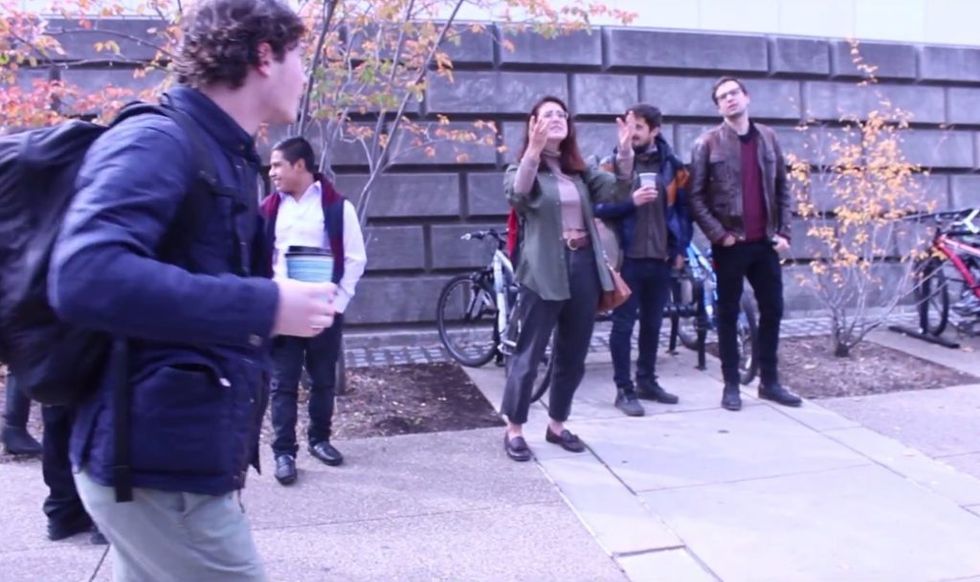 Image source: YouTube
Senior Lindsey Hern told the Maverick she feared for her safety when another female student screamed at her, "How can you be a woman and support Trump?"
"I felt unsafe when there was a hoard of people clapping and cheering along with the girl screaming at me for being a woman behind a Trump table," she added to the paper, noting she contacted campus police as well.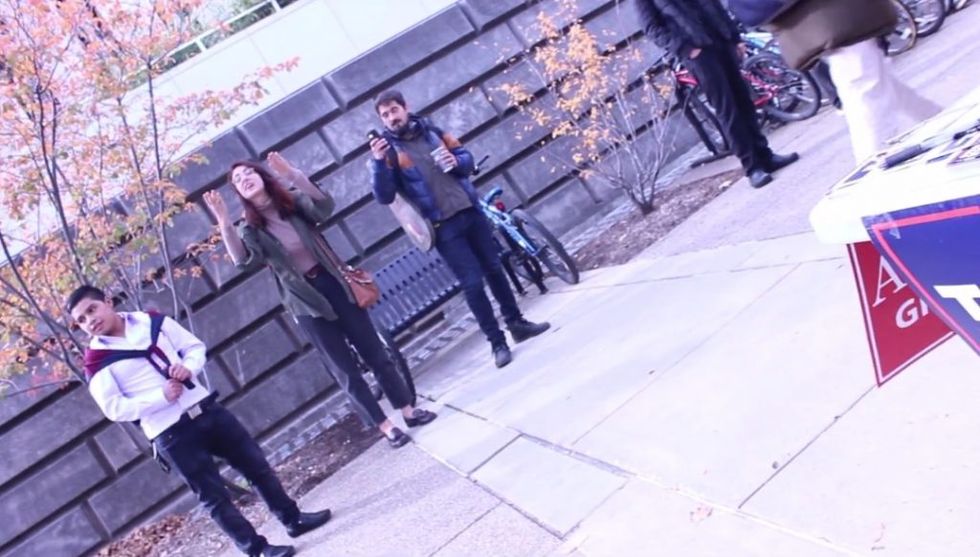 Image source: YouTube
"It was as if … I don't have the choice to choose who I support for president and have to succumb to some mold," Hern told the Maverick. "I was horrified and scared for my safety because of my views."
An unnamed student told the Maverick he's afraid for women on campus who support Trump.
"I personally don't fear for my safety," the student told the paper. "I'm a big guy and can protect myself. But for a girl with a Trump hat on, I certainly would be fearful on this campus."
Cellphone video also captured the moment when a crowd began cheering for one student seen ripping down a Youth for Trump banner attached to a tree behind the campaign table.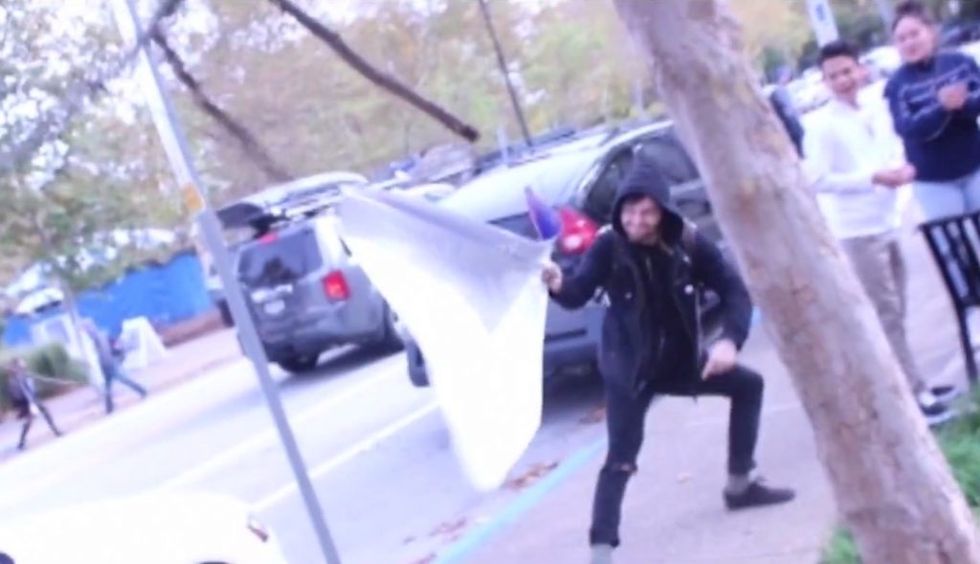 Image source: YouTube
Image source: YouTube
Sophomore Kirk Breiner told the Maverick that one student screamed "F*** Trump, and f*** your racist asses!" and "You're all racists and fascists!"
The paper added that a student yelled "can I shoot them first?" in reference to the pro-Trump students before entering a vehicle — and that she later returned to honk a horn at them and give them the finger.
Another student in the clip was heard yelling at the pro-Trump students that they  "have no place in America" and are voting for a "racist child molester."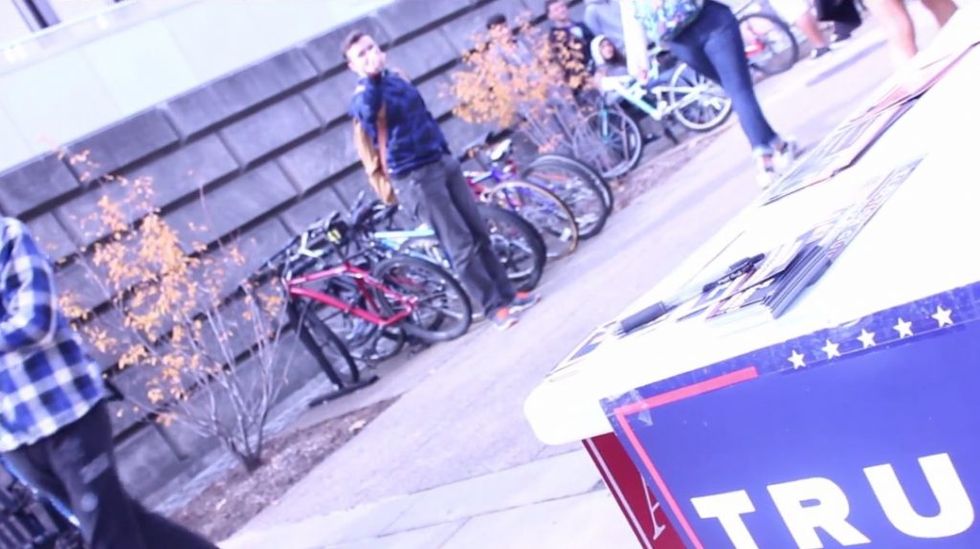 Image source: YouTube
"You don't give a f*** because he supports your racist ideas!" the student continued.
Here's the clip. (Content warning: Profanity):
(H/T: Campus Reform)
Want to leave a tip?
We answer to you. Help keep our content free of advertisers and big tech censorship by leaving a tip today.
Sr. Editor, News
Dave Urbanski is a senior editor for Blaze News.
DaveVUrbanski
more stories
Sign up for the Blaze newsletter
By signing up, you agree to our
Privacy Policy
and
Terms of Use
, and agree to receive content that may sometimes include advertisements. You may opt out at any time.