Republican nominee Donald Trump used his campaign rally in Miami to call out a journalist for her reporting.
From the podium, Trump criticized Katy Tur, an NBC News correspondent, for ignoring what he said was a valid story about his crowd sizes and instead focusing on negative news.
Trump targets NBC's Katy Tur at Florida rally: https://t.co/68hY6p9kQppic.twitter.com/xoKvoJqg7i

— Media Matters (@mmfa) November 2, 2016
Journalists quickly reacted on Twitter, arguing that Trump calling her out by name could place Tur in danger.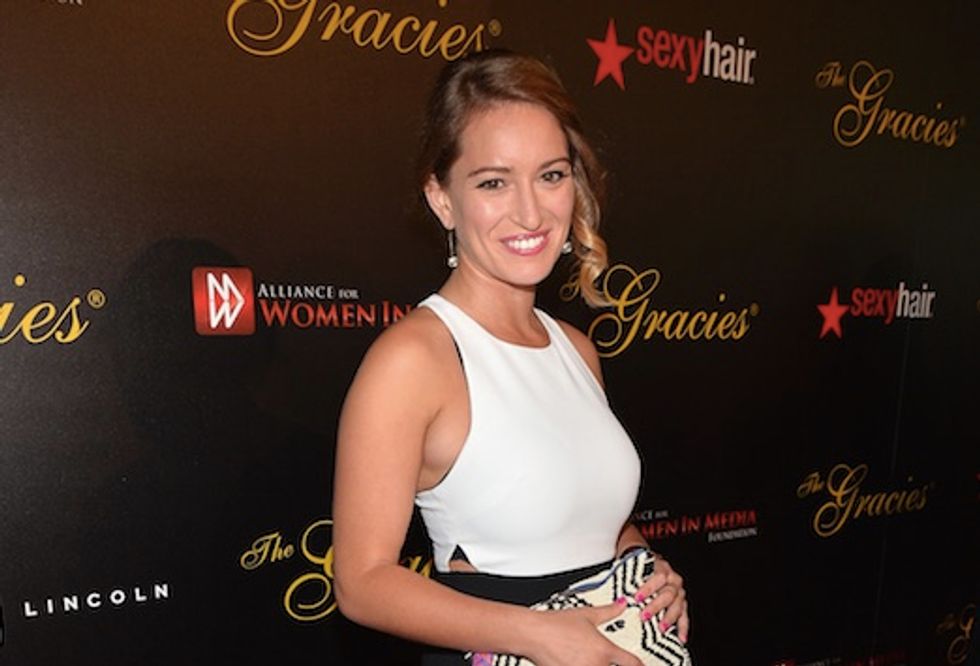 NBC News correspondent Katy Tur (Alberto E. Rodriguez/Getty Images)
He did it once before — in August, Tur needed Secret Service protection to leave a Trump event after he called her a third-rate reporter who had been dishonest about the nature of protests of his rallies.
Trump just called out @KatyTurNBC by name at his Miami rally. "There's something happening...Katy you're not reporting it."

— Rosie Gray (@RosieGray) November 2, 2016
Trump calls out @KatyTurNBC from the stage in the middle of a riff bashing media and now this guy behind me is just endlessly taunting her

— Holly Bailey (@hollybdc) November 2, 2016
This is dangerous - calling out an individual reporter. Katy Tur once needed Secret Service protection to leave a rally after he did this.

— Daniel Dale (@ddale8) November 2, 2016
Guy in crowd continually shouting "Katy" now following Trump seemingly going after by name @KatyTurNBC.

— Yamiche Alcindor (@Yamiche) November 2, 2016