Republican nominee Donald Trump arrived at his polling location in New York on Tuesday morning to cast his vote in the 2016 presidential election.  He waved and smiled as he approached the doors of the polling place, only to be met by loud boos from the raucous crowd of people who were gathered to watch him enter.
Watch:
VIDEO: Donald Trump gets booed as he arrives at his polling place. pic.twitter.com/CJcmBIt9Zl

— Anup Kaphle (@AnupKaphle) November 8, 2016
UPDATE: Trump also got booed as he cast his vote, as seen in this video: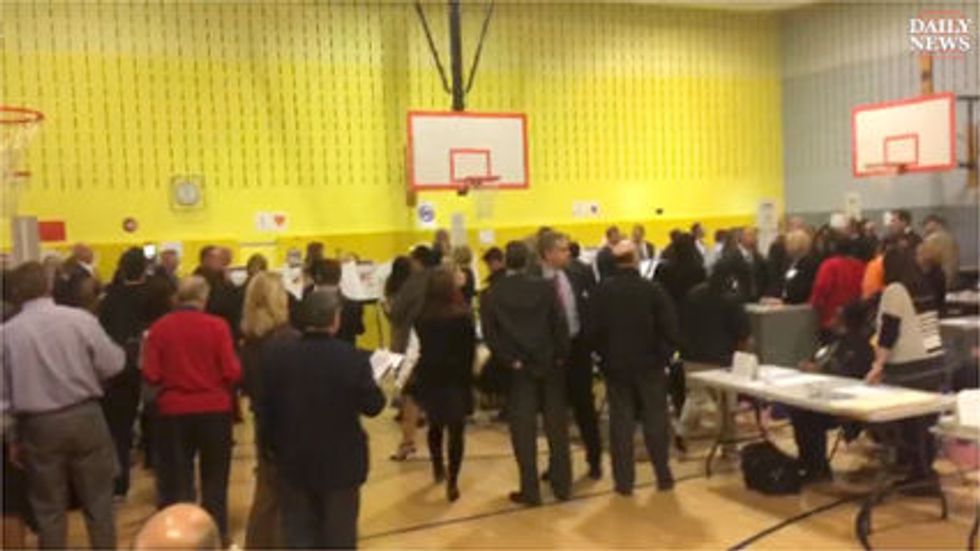 Trump is widely expected to lose his home state of New York by a large margin. Recent polls have shown Clinton winning the state by as many as 24 points.