A 50-year-man beaten up on a Chicago street as onlookers shouted "Don't vote Trump!" said the attack Wednesday —  the day after the contentious presidential election — started after his car was rear-ended.
David Wilcox told WBBM-TV that after he exited his car following the fender bender at Kedzie and Roosevelt on the city's west side someone nearby yelled, "That's one of those white boy Trump supporters!"
Wilcox told the station he replied, "What does that have to do with this? We're talking about insurance here.'"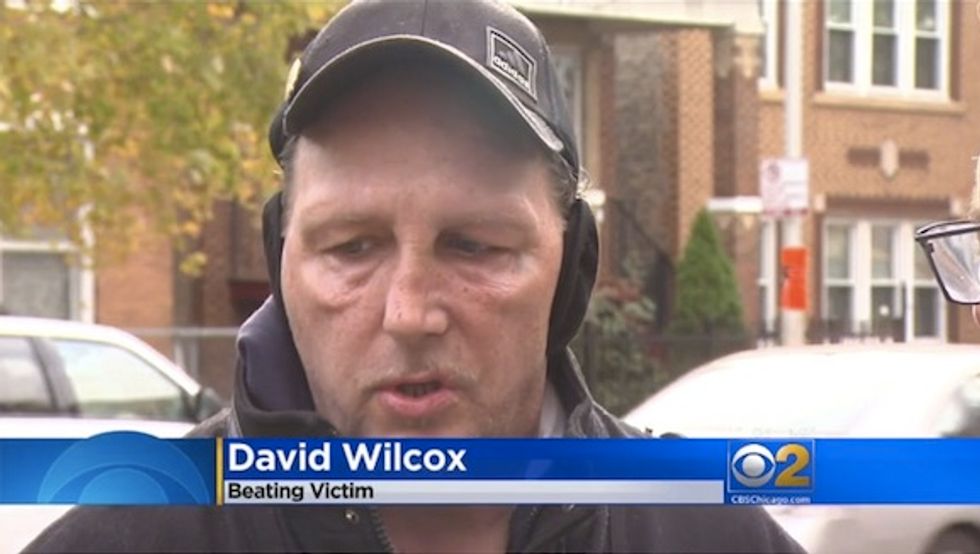 Image source: WBBM-TV
He told WBBM he got out of his car to ask for insurance information from the female driver who rear-ended him, and that's when she started throwing punches — followed soon after by three males who began punching and kicking Wilcox.
And that's when video of the attack started rolling.
"You voted Trump? You voted Trump? Damn!" a woman watching the attack yelled. "Yeah, he voted Trump! Damn!"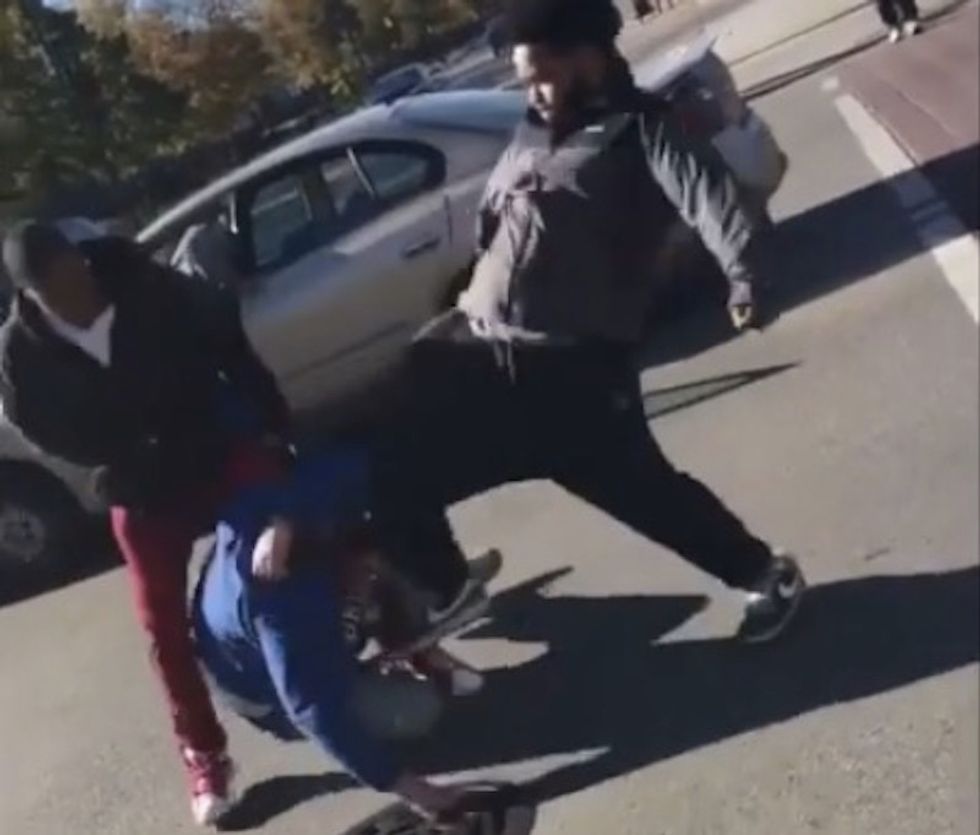 Image source: YouTube
Wilcox managed to get up, approach his open driver-side door and yell at a person inside who apparently was rifling through his belongings: "You better get out of my car!"
But the person in the car simply shouted back, "You gonna pay for my s**t!"
As the attack continued at the side of the man's car, punches flying down on the back of his head, the onlookers started to laugh and yell, "Don't vote Trump!" and "Beat his ass!"
Wilcox told WBBM when the attackers were being egged on, one of them said, "Don't worry about it, we are going to kick the s**t out of him."
The fight ended when one attacker jumped in Wilcox's car. But the victim wasn't about to let him go, hanging on to a back window for five blocks, he said, until he could hold on no longer.
"I saw my life flash before my face," Wilcox told the station, adding that he prayed the entire time.
"I thank God I am alive," he told WBBM. "These people do not belong on the street."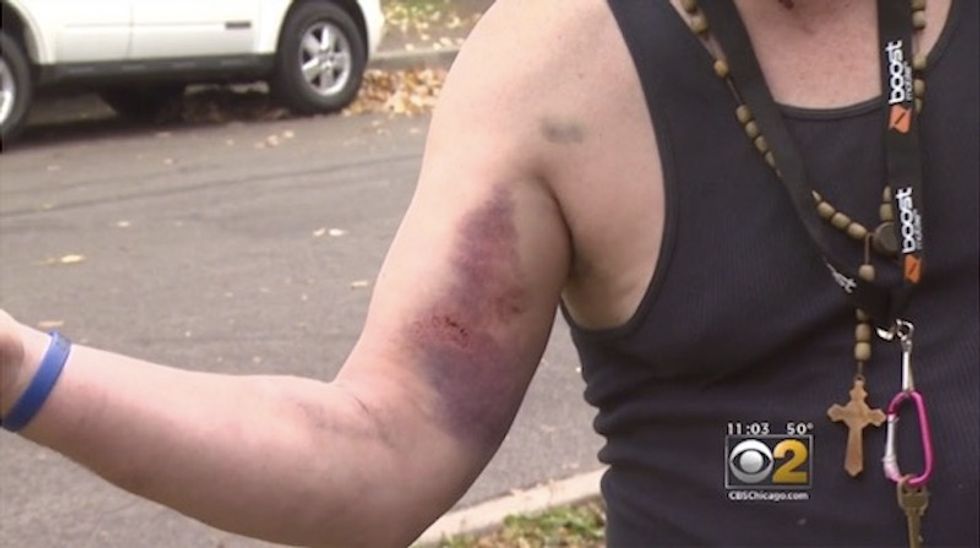 Image source: WBBM-TV
The station said there have been no arrests but police continue to investigate.
Community activist Andrew Holmes denounced the attack.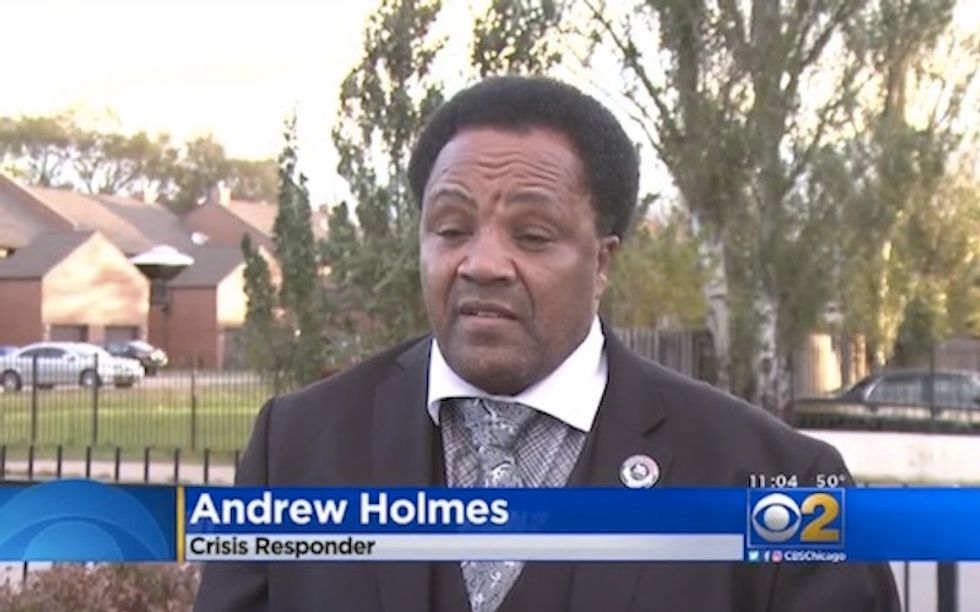 Image source: WBBM-TV
"I am asking the public to turn these individuals in," he told the station. "This should have never happened. Just because he is a white American doesn't give you the right to just beat him — just because he voted for Trump or just because this was a fender bender."