The manager of Firearms Unknown had himself a Black Friday brainstorm.
To attract business to the gun parts store on the biggest shopping day of the year, he decided to head out the door of the Oceanside, California, establishment and do that whole sidewalk sign-waving routine as cars drive by.
The stunt sure grabbed folks' attention — but not in the manner anticipated.
See, the black cardboard sign created for the marketing gambit is in the shape of a huge AR-15 — and it's got motorists fuming.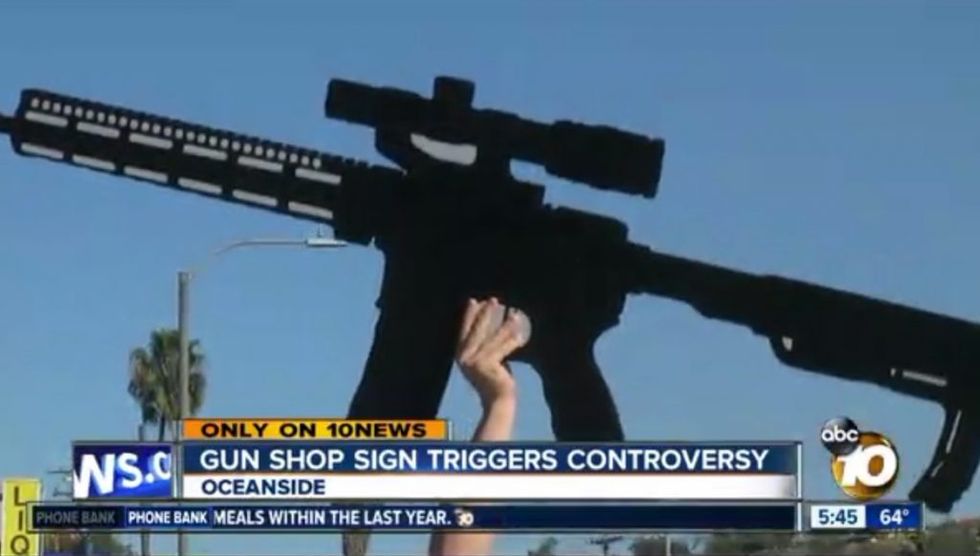 Image source: KGTV-TV
"It looks like a machine gun," out-of-town visitor Sistina Taele observed to KGTV-TV. "It is pretty aggressive."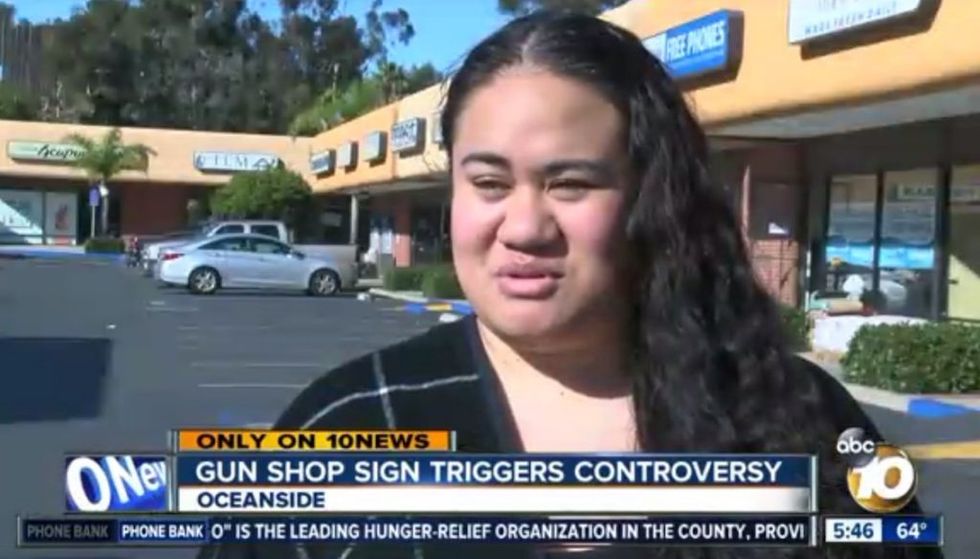 Sistina Taele (Image source: KGTV-TV)
The store manager — whom the station identified as Brendon Von — said he's taken plenty of heat over the gun sign.
"A couple people just going by flipping me the bird, either scolding me or yelling some type of obscenity out their window," he told the station.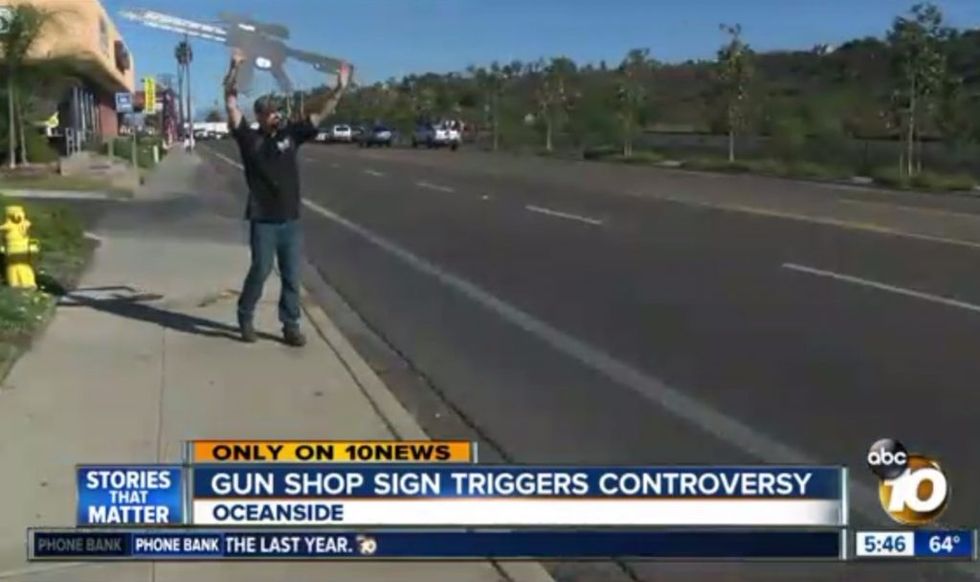 Image source: KGTV-TV
But that's not all. Von said police were called over a man with a fake rifle.
"It kind of frustrated me that someone would call and make a false statement like that knowing it is a cardboard sign that's very flimsy," he told KGTV.
Von said cops asked him to cease and desist, or at least change the sign, but he "respectfully said no," noting his constitutional rights.
"All the amendments matter. You hear about a lot of stuff today. You know, 'This matters, that matters,'" he told KGTV. "Well, I matter, and my rights matter. Every American matters."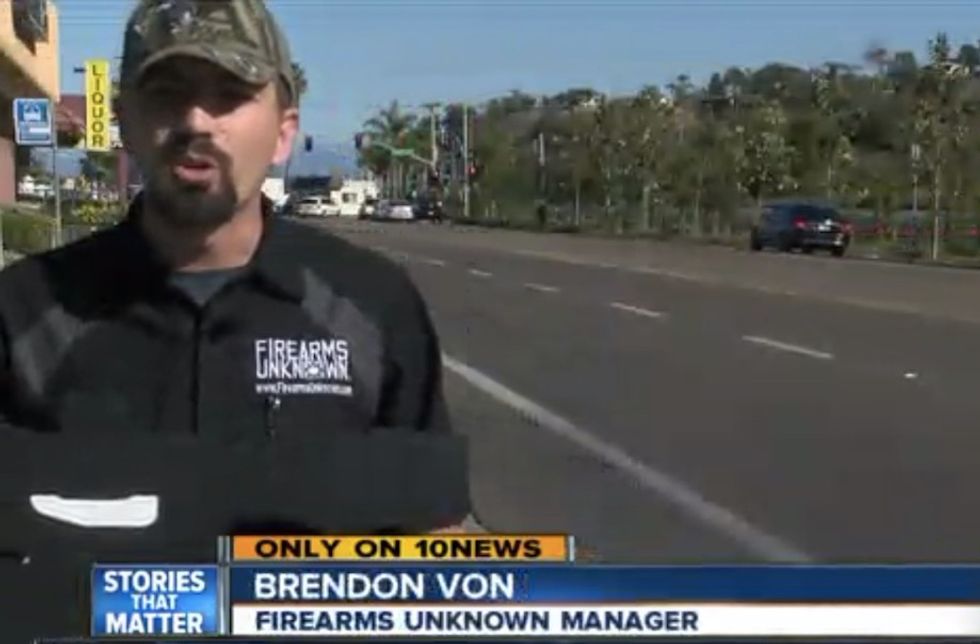 Image source: KGTV-TV
Firearms Unknown posted about the Black Friday "shenanigans" on its Facebook page and included a shout out to Von Brendon, whose Facebook page says he's been with the U.S. Marines since 2008.
The store manager told KGTV the escalation of the whole situation is "kind of a slap in the face as a veteran."
But he's taking the high road, insisting that he's the only one who's actually gotten hurt by the sign.
"It is cardboard," he told the station. "I did get a paper cut from it."