A pair of women took what started as your average, everyday broad-daylight beat-down in the middle of a parking lot into the realms of the astonishing — and wouldn't you know the unreal turn of events was captured for posterity on video?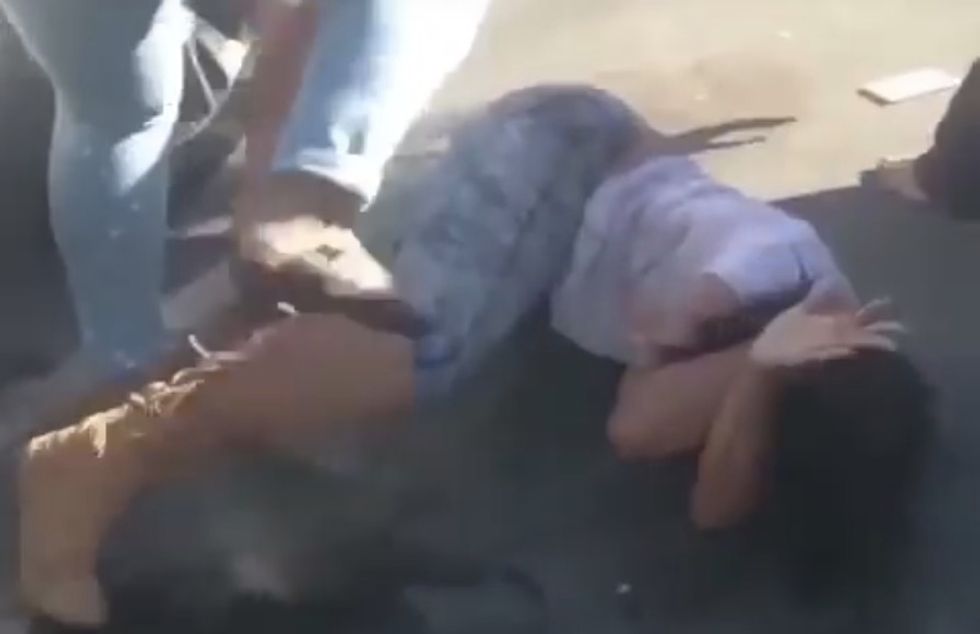 Image source: YouTube
At the conclusion of the fisticuffs, which reportedly occurred in Los Angeles on Friday, the apparent loser hoisted herself from the asphalt as cellphone cameras rolled and started slapping her opponent, who had retreated into the passenger seat of a silver Toyota SUV.
The previously defeated woman then appeared to rip a windshield wiper from the SUV, which prompted a second woman to exit the vehicle and confront her.
Too late.
She retreated into a white BMW SUV and proceeded to use it as a battering ram — and all bets were off.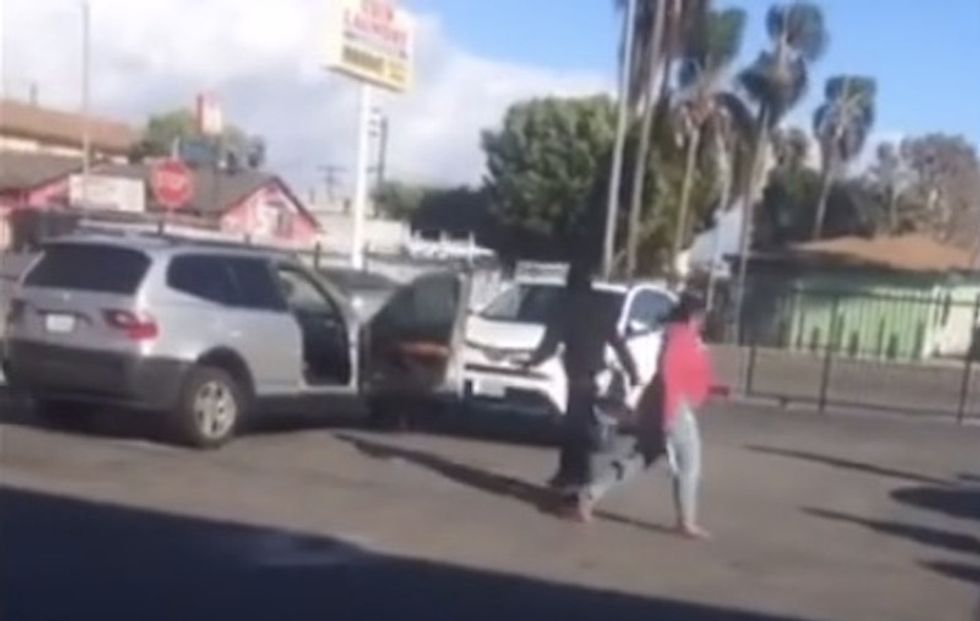 Image source: YouTube
As the SUVs traded demolition derby collisions, the wild scene was punctuated with profane-yet-hilarious commentary from those witnessing the vehicular carnage.
"She ain't playin'!" one onlooker exclaimed. "Damn!" At one point a witness cheerfully wished another a "happy birthday" as if nothing was happening in front of them.
The crowning moment was when the BMW tried to escape the scene, only to roll over a fire hydrant —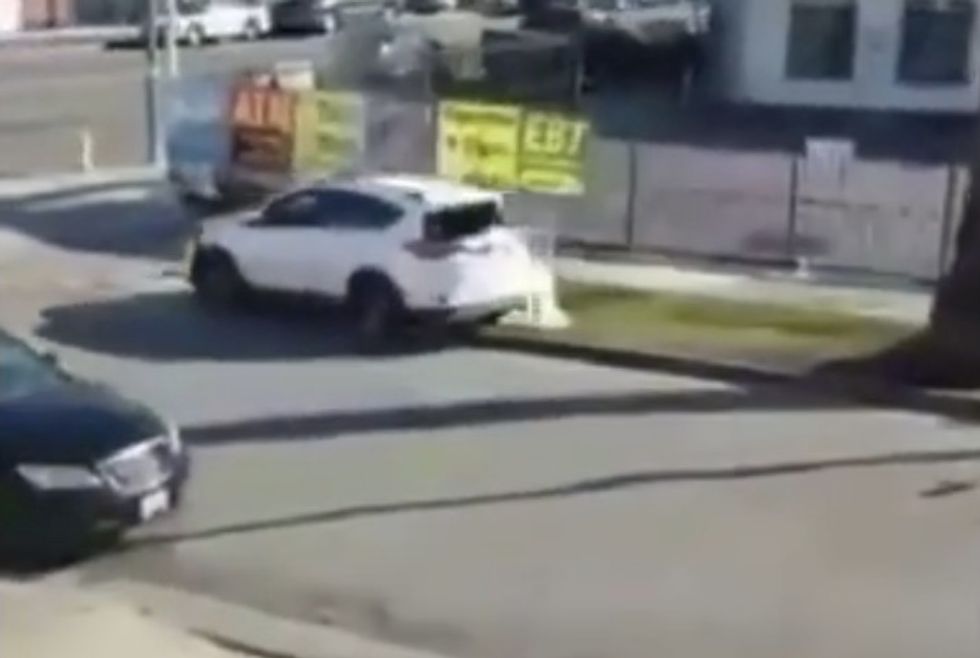 Image source: YouTube
— which proceeded to erupt into a geyser.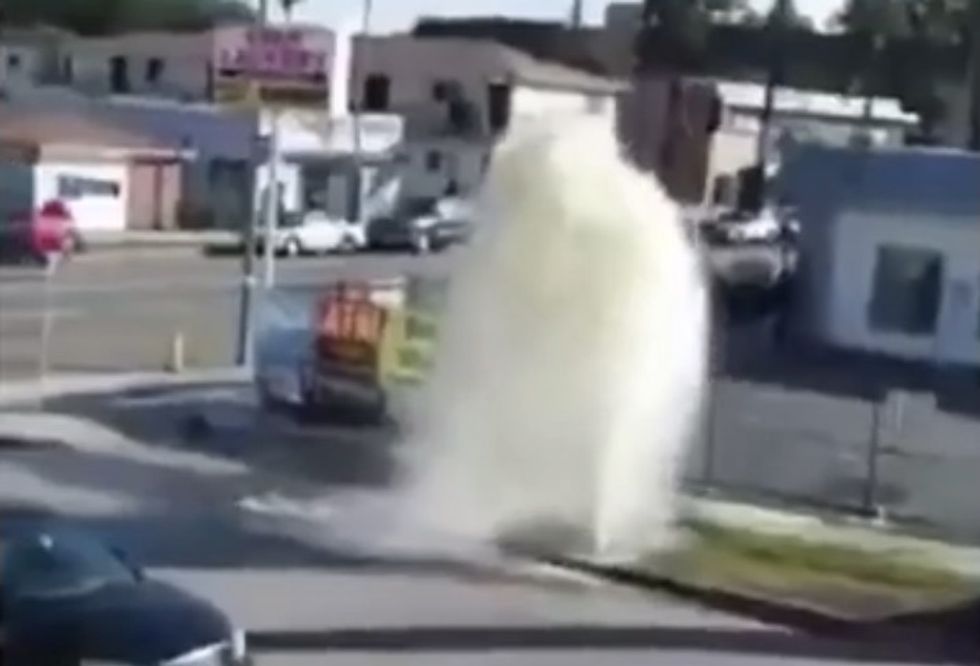 Image source: YouTube
And nary a movie set nearby.
Here are two clips you just might be playing over and over 'til Christmas. (Content warning: Lots and lots of cussing):
(H/T: The Daily Wire)