Clay Luthy is a veteran of three deployments with the U.S. Air Force.
He's also a veteran of the operating table. Luthy went through multiple knee surgeries and one knee reconstruction, KRBC-TV reported. In the end, he was unable to re-enlist and is disabled.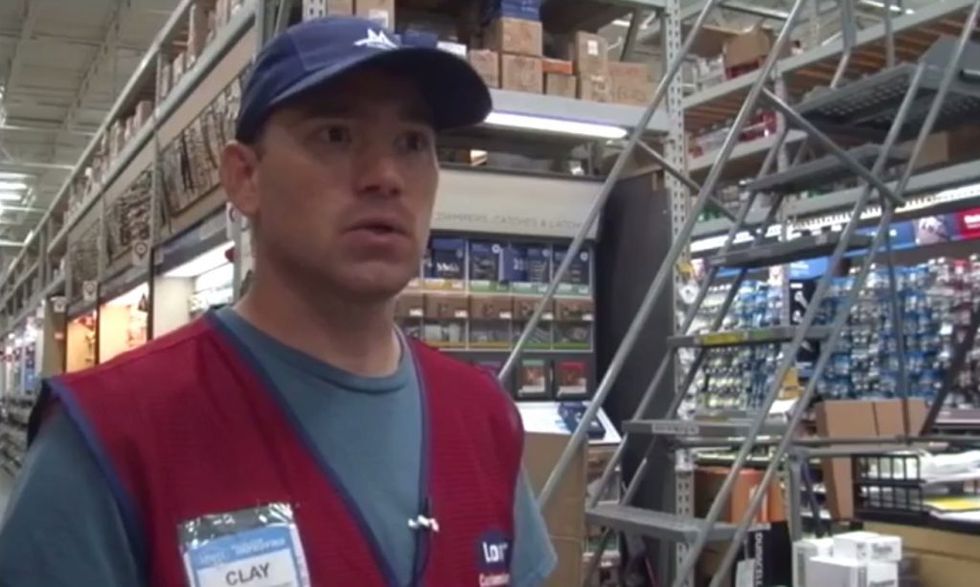 Clay Luthy (Image source: KRBC-TV(
And with his service dog Charlotte by his side at all times, it wasn't easy for Luthy to find a civilian job.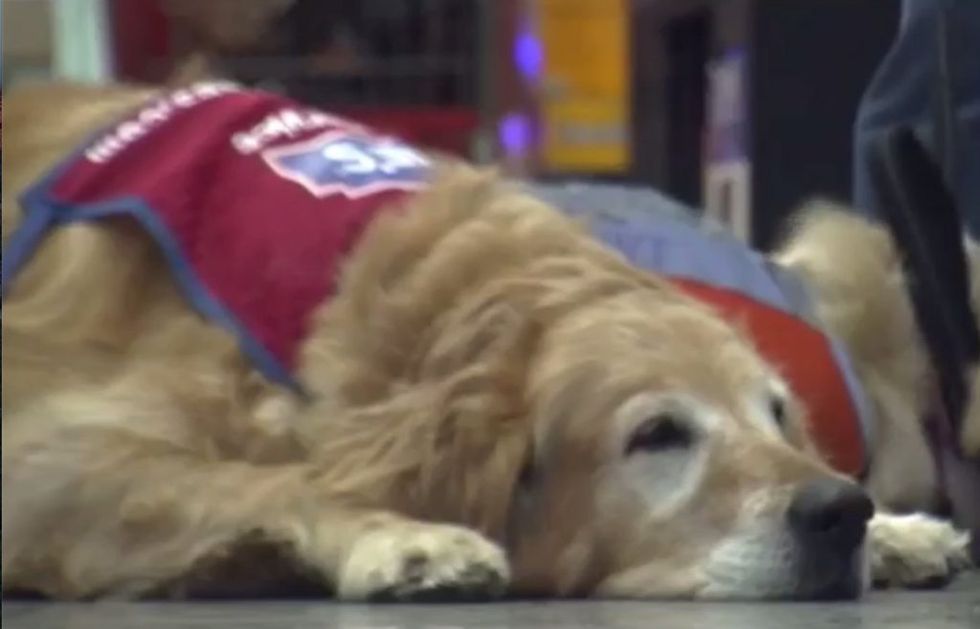 Image source: KRBC-TV
But given his handyman background, Luthy found himself frequently heading to the Abilene Lowe's — and then he had an idea.
He chatted with store manager Chris Price and got an interview for a sales position. Naturally he brought Charlotte with him to the interview and made sure her presence on the job would be OK.
"Oh, absolutely," Luthy told KRBC, recalling the response. "We've got service dogs that work all throughout Lowe's."
A few weeks later, Luthy — and Charlotte — were on the job.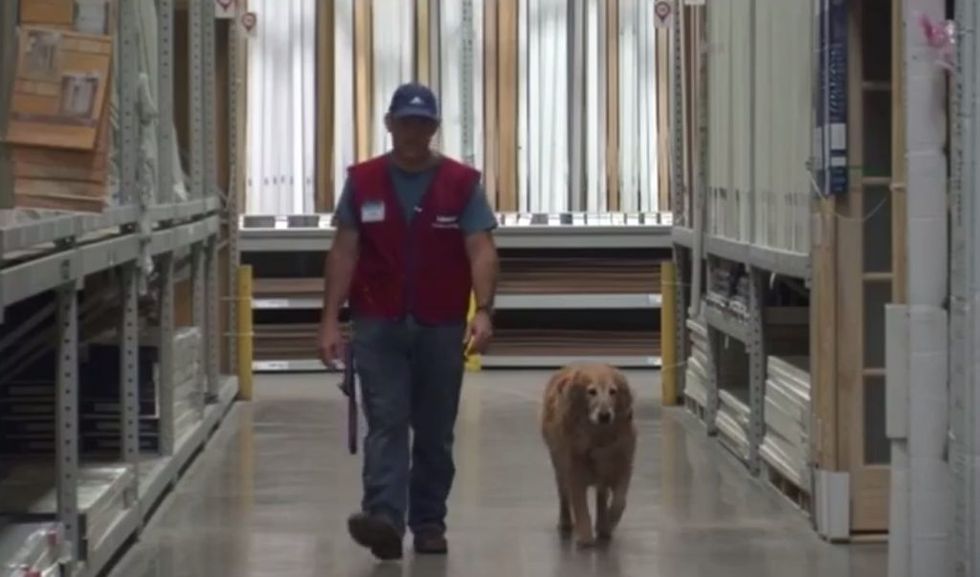 Image source: KRBC-TV
"Clay in his own merit won the job," Jay Fellers, the store's human resources manager told KXVA-TV. "And we knew he was going to be a great employee. We just got the benefit of getting Charlotte right along with him."
So for the past two months, Luthy and Charlotte have been walking the aisles at Lowe's — and he even made Charlotte her own work vest "so that people know when they can pet her," he told KRBC.
Luthy also brings in Lola, another dog he's training for service.
Over the last decade that Luthy and Charlotte have been a team, he said she's assisted him a lot along the way, alerting him and helping him to stay calm when things get stressful.
"Instead of medications," he told KRBC, "I have Charlotte."
This story has been updated.