It was dubbed the Bartertown Diner.
The vegan cafe in the middle of conservative Grand Rapids, Michigan, began eliciting criticism after it opened five years ago — and not for its food, which drew kudos.
No, it started with issues like a huge mural inside the 30-seater depicting the likes of Chinese communist revolutionary Mao Zedong and Marxist leader Che Guevara.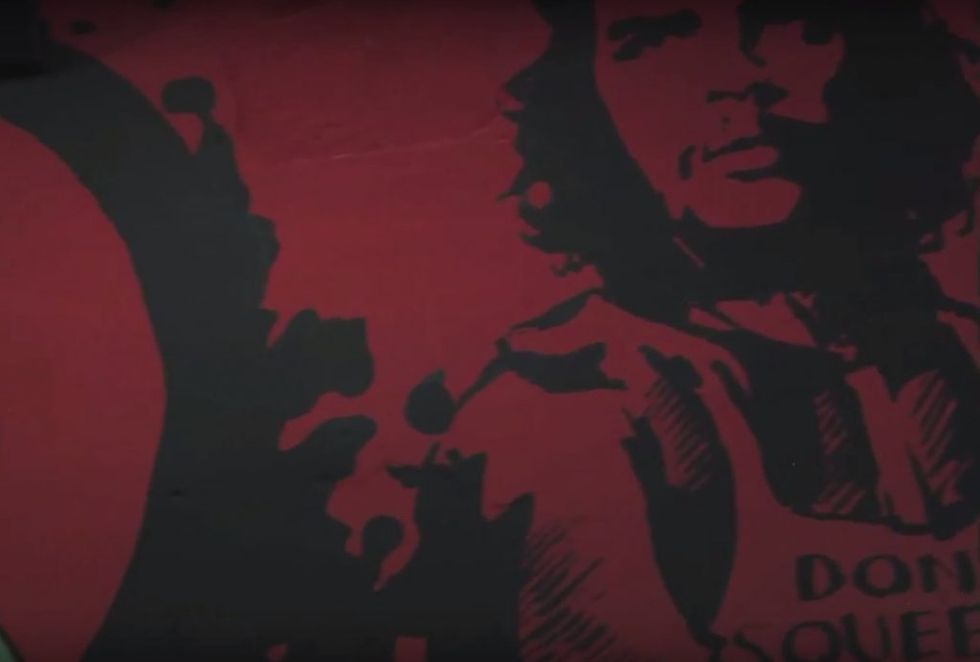 Image source: YouTube screencap
Then there was the outfit's business model. Bartertown Diner would be a collective — i.e., no bosses, according to Ryan Cappelletti, the vegan chef who dreamed it all up.
"We're going to have equal pay and equal say across the board," he told MLive in 2011. "Everyone working together."
There would be no tipping, either — and, Cappellitti told MLive, employees were to join the Industrial Workers of the World, a union founded by members of the socialist-led Western Federation of Miners.
But problems cropped up.
Customers complained about waiting 40 minutes or more for a sandwich. What's more, employees set the restaurant's hours by group decision, Heat Street said, so it would open and close at random times.
Not a very favorable combination — particularly given Bartertown Diner needed a high sales volume to keep pace with its operational costs, Thad Cummings, who took over the outfit in March, told MLive.
So Bartertown Diner — which in September was renamed The Garden Diner and Cafe — closed up shop Nov. 30.
The restaurant's demise was the subject of debate on Reddit, which drew the following comment: "I want to pay money for good product, without a side of indoctrination. Hopefully this sends a message: you shouldn't try running your business on political good will alone."
And one August incident may have invoked some bad will among fans of the restaurant's progressive ideals. Seems Bartertown sent a free meal to the Grand Rapids Police Department, which thanked the cafe on Facebook. That resulted in fury from some customers, MLive noted, eliciting comments like Bartertown is in league with a "nearly all-white police force in this era of police violence."
At this point, Cummings is just looking to take a break and spend time with his 2-year-old son: "I haven't taken a vacation in seven years and will start there."