Republicans on Capitol Hill have, for nearly two years, pulled out every stop to block or delay many of President Barack Obama's federal judge appointees from receiving senate confirmation. Now, it appears as though that obstruction is paying off for the GOP and President-elect Donald Trump.
Upon taking office on January 20, Trump is set to inherit dozens of vacant federal judgeships: 103 of them, to be exact. That's in addition to the Supreme Court seat left open by the late conservative justice Antonin Scalia, the Washington Post reported.
The number is nearly twice the judiciary vacancies Obama inherited from President George W. Bush in 2009. When Obama assumed the role of president, there were just 54 federal judgeships to be filled.
Not only does Trump have the opportunity to populate the federal court system with conservative judges to serve lifetime appointments, he will assume office with a narrow Republican majority in the Senate, meaning that many of his appointments are likely to be quickly confirmed in the upper chamber — at least until the 2018 senate mid-term elections.
The appointments could fundamentally shape the courts for generations as judges appointed by Trump are all but certain to weigh in on hot-button issues like gun control, abortion, voting rights, anti-discrimination measures and civil liberties controversies. As for who will fill the Supreme Court vacancy following the sudden death of Scalia in February, the Republican president-elect is looking for someone of "similar views, principles and judicial philosophies" as those of the late conservative justice.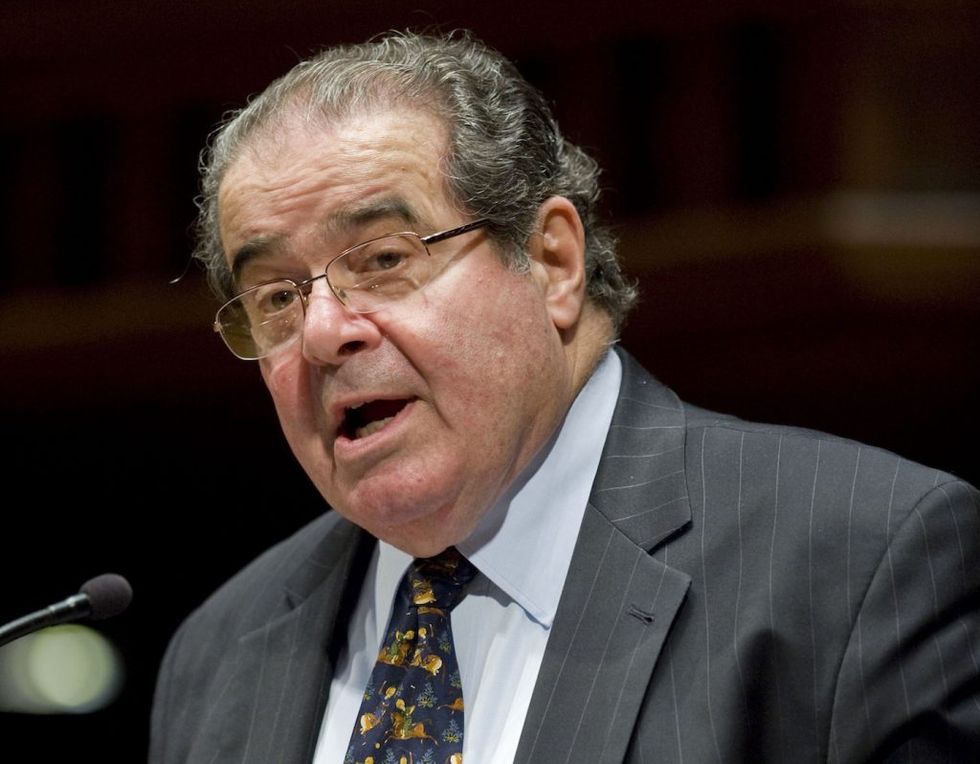 Former Supreme Court Justice Antonin Scalia (AP Photo/Jessica Hill, File)
In addition to blocking or delaying many of Obama's appointments to federal judgeships, Senate Republicans took the unprecedented step of refusing to even hold hearings to confirm Obama's eventual Supreme Court nominee Merrick Garland, even before he was named as the president's pick to replace Scalia.