According to a new report by Pew Research Center, 61 percent of the 11 million illegal immigrants thought to be living in the United States reside in just 20 cities, nearly all of which are "sanctuary cities" where law enforcement have been instructed to not enforce federal immigration statues unless an illegal immigrant has been charged with other crimes.
The report says that 6.8 million illegal immigrants live in cities including Los Angeles, Washington, San Francisco, Dallas and New York, all sanctuary cities. Phoenix, Houston and Orlando also made the list with high numbers of undocumented immigrants but are the only cities on the list that don't qualify as sanctuary cities, according to The Center for Immigration Studies.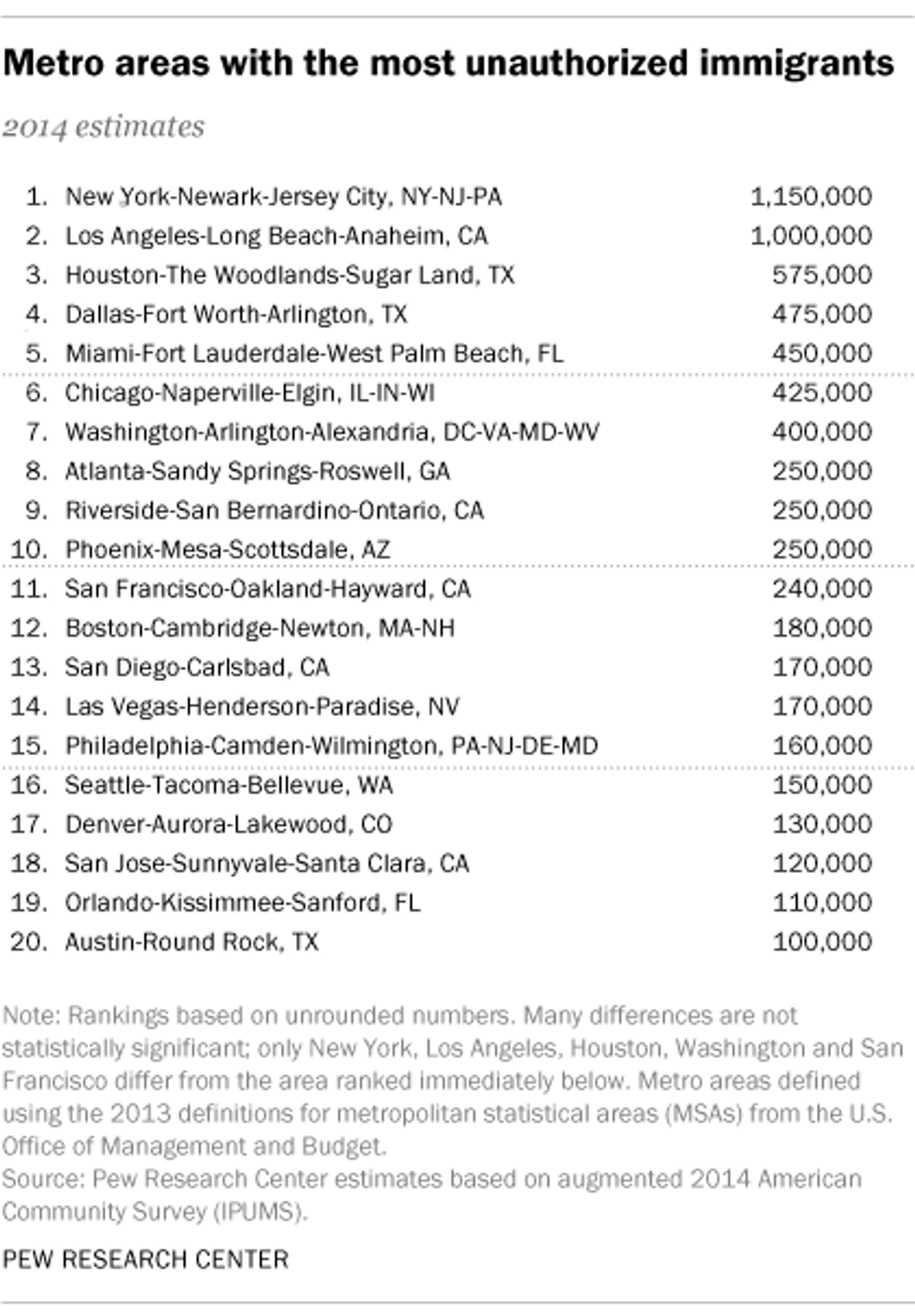 Pew noted that one out of every four foreign-born residents living in the United States is an illegal immigrant. Also, though nearly two-thirds of the undocumented population lives in the 20 cities highlighted in the study, only 36 percent of the rest of nation's population resides in those metropolitan areas.
Houston, Dallas, Atlanta, Phoenix, Las Vegas, Denver and Austin metro areas have a higher share of illegals within its immigrant population. There are fewer illegals within the immigrant population in New York, Miami, San Francisco and San Jose.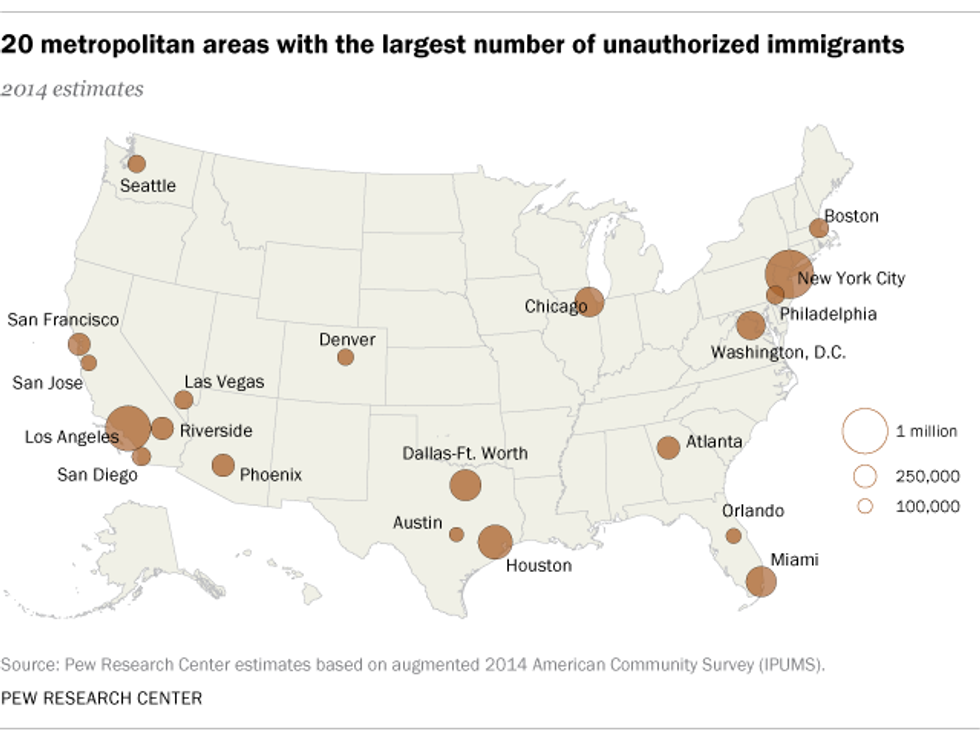 Sanctuary cities have come under fire as havens for illegal immigrants, and President Donald Trump signed an
executive order
last month seeking to crack-down on sanctuary cities that do not comply with federal requests to hand over illegals if they are arrested. The president has vowed to cut federal funding for sanctuary cities.