Feeling stressed out by politics? You're not alone, according to a new poll.
More than half of Americans are stressed out by the current political climate, according to a survey by the American Psychological Association.
The poll, part of a larger study about stress in America, found that that 57 percent of respondents said that they find the current political climate to be either a "very" or "somewhat" significant source of stress.
Approximately two-thirds of Americans — 66 percent — say the future of the country is a source of stress. Just under half of Americans — 49 percent — said that the outcome of November's presidential election is a source of stress.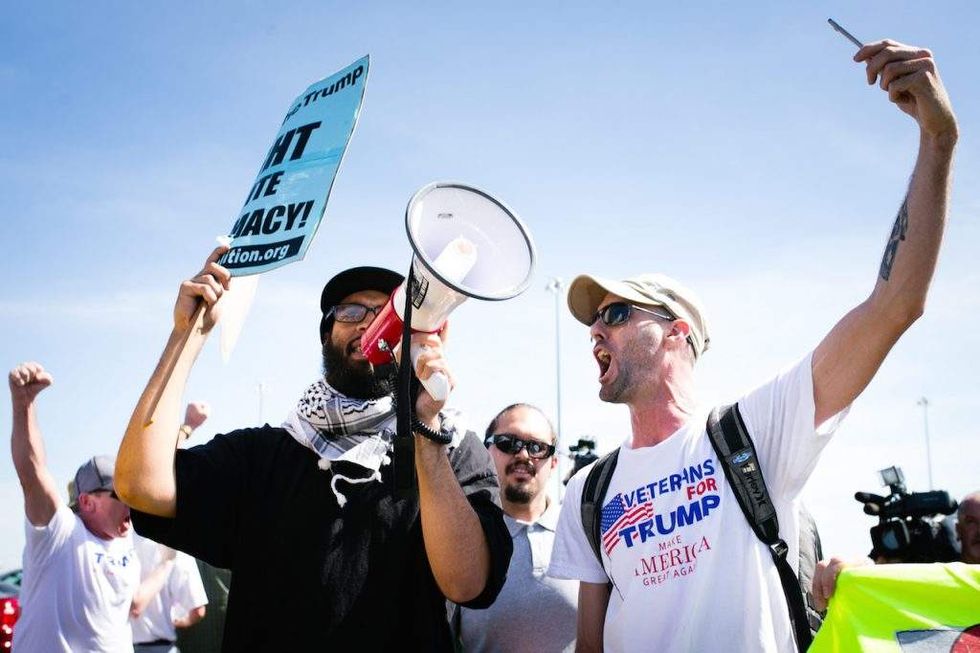 Donald Trump supporter Christopher Burritt, right, of Citrus Heights, California, yells at protesters prior to a campaign rally for Donald Trump on June 1 in Sacramento. (Elijah Nouvelage/Getty Images)
Democrats were more likely than Republicans to respond that the outcome of the election was a source  — 72 percent to 26 percent, respectively.
A majority of Democrats and Republicans said the future of the nation is a significant source of stress for them. Seventy-six percent of Democrats responded that they are stressed about the future of the country while 59 percent of Republicans said the same.
The American Psychological Association poll found that Americans as a whole are more stressed than when they first conducted the poll a decade ago. Three in 10 Americans responded that their stress level increased in the last year.
(H/T: The Hill)