Roger Waters, ex-frontman of legendary rock band Pink Floyd, said he's "absolutely" ready to stage his famed creation "The Wall" at the U.S.-Mexican border in protest of Republican President Donald Trump's plans to erect a wall of his own there.
"It's very relevant now with Mr. Trump and all of this talk of building walls and creating as much enmity as possible between races and religions," the 73-year-old songwriter said in London last week ahead of an art exhibit honoring his former band, Agence France-Presse reported.
"But before this can happen, there will first need to be an awakening against these far-right policies," Waters added, EuroNews reported. "The sewers are engorged by greedy and powerful men as I speak to you."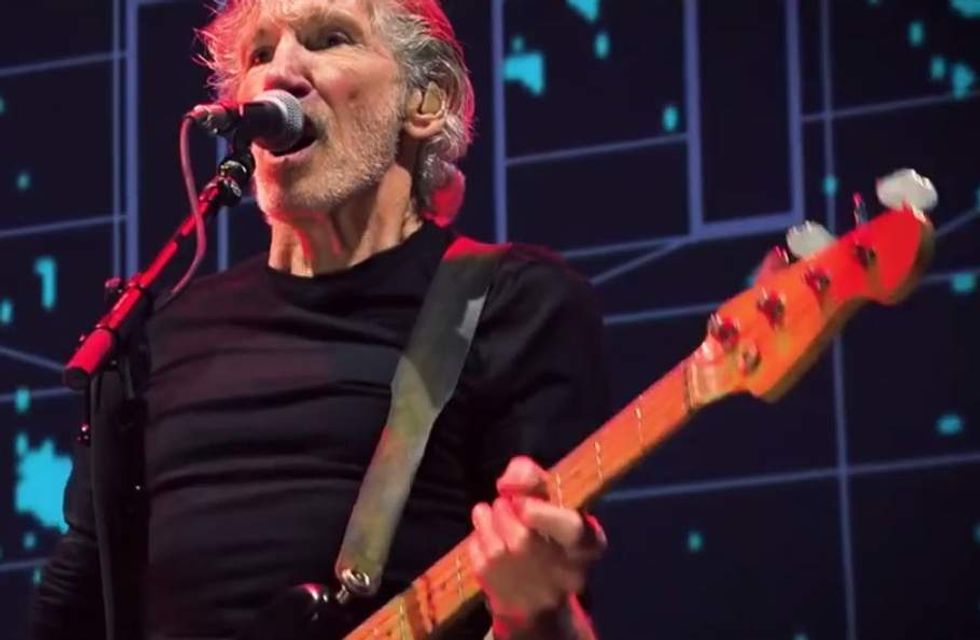 Ex-Pink Floyd frontman Roger Waters (Image source: YouTube screen cap)
He also encouraged fellow musicians to call out "the right wing ... raising its ugly head all around the world," AFP reported, adding that he said "music is a legitimate place to express protest" and that "musicians have an absolute right, a duty, to open their mouths to speak out."
Waters, who penned lyrics for other Pink Floyd classic albums such as "Dark Side of the Moon," also predicted "demonstrations in London bigger than any demonstrations than have ever been seen" if Trump ends up attending a planned state trip to Britain this year, AFP added.
Also an outspoken opponent of Israel's policy on Palestinians, Waters skewered Trump before the election during an October 2016 concert in Mexico City, displaying an image of the GOP nominee appearing to do a Nazi salute along with other digs, such as the word "charade" flashing on a screen alongside his image.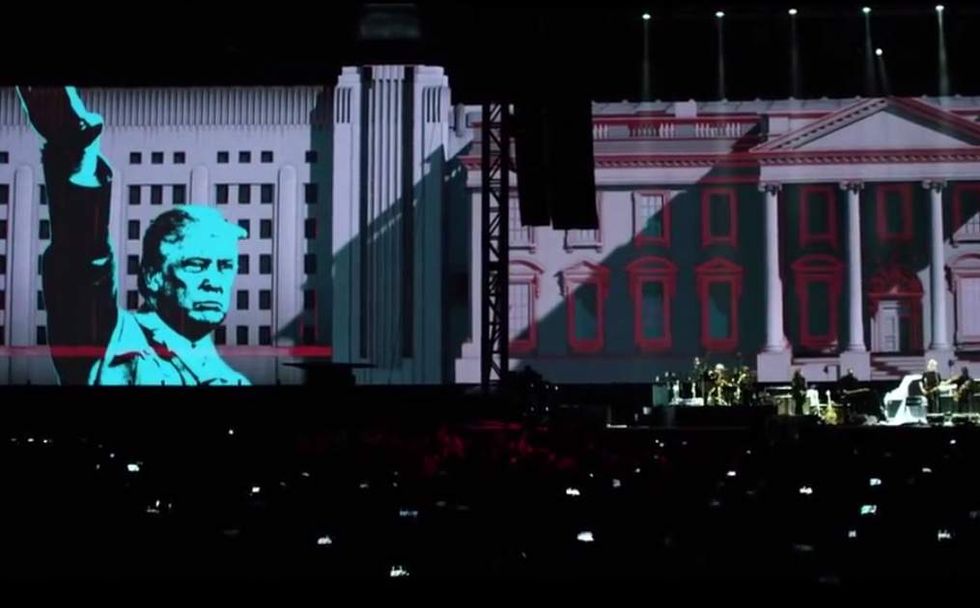 Image source: YouTube screen cap
Not coincidentally, the insults against Trump came during Waters' rendition of Pink Floyd's song "Pigs (Three Different Ones)."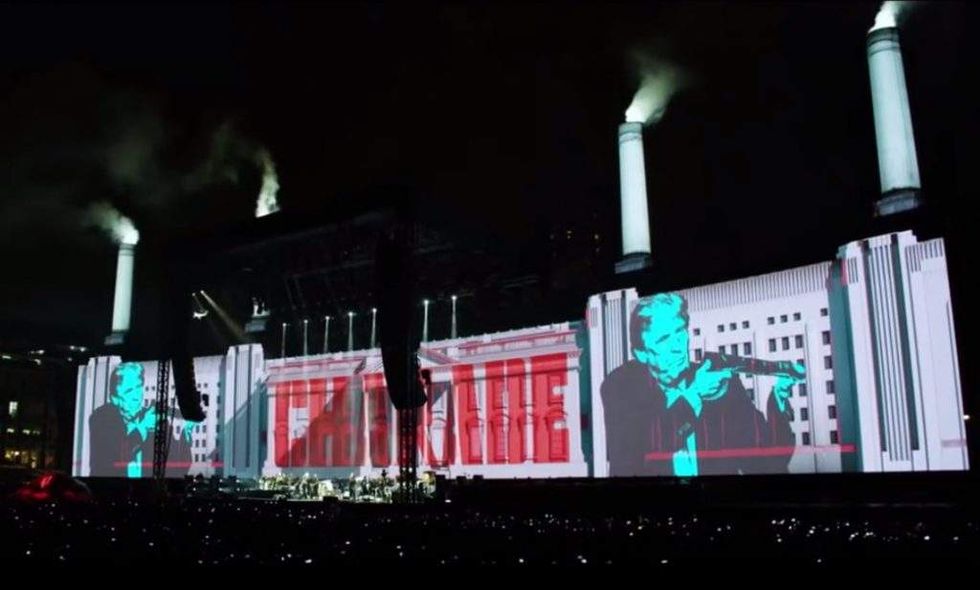 Image source: YouTube screen cap
In 2015, Waters called Trump "pig-ignorant" and the "epitome of bad things."
(H/T: Consequence of Sound)