After racial slurs and swastikas, and declarations hailing the Ku Klux Klan were found scrawled in a bathroom stall in a Minnesota high school, a pair of famous liberals spoke up about it.
Controversial Black Lives Matter activist Shaun King noted the vandalism on Twitter after the messages were found Monday at Lakeville South High School: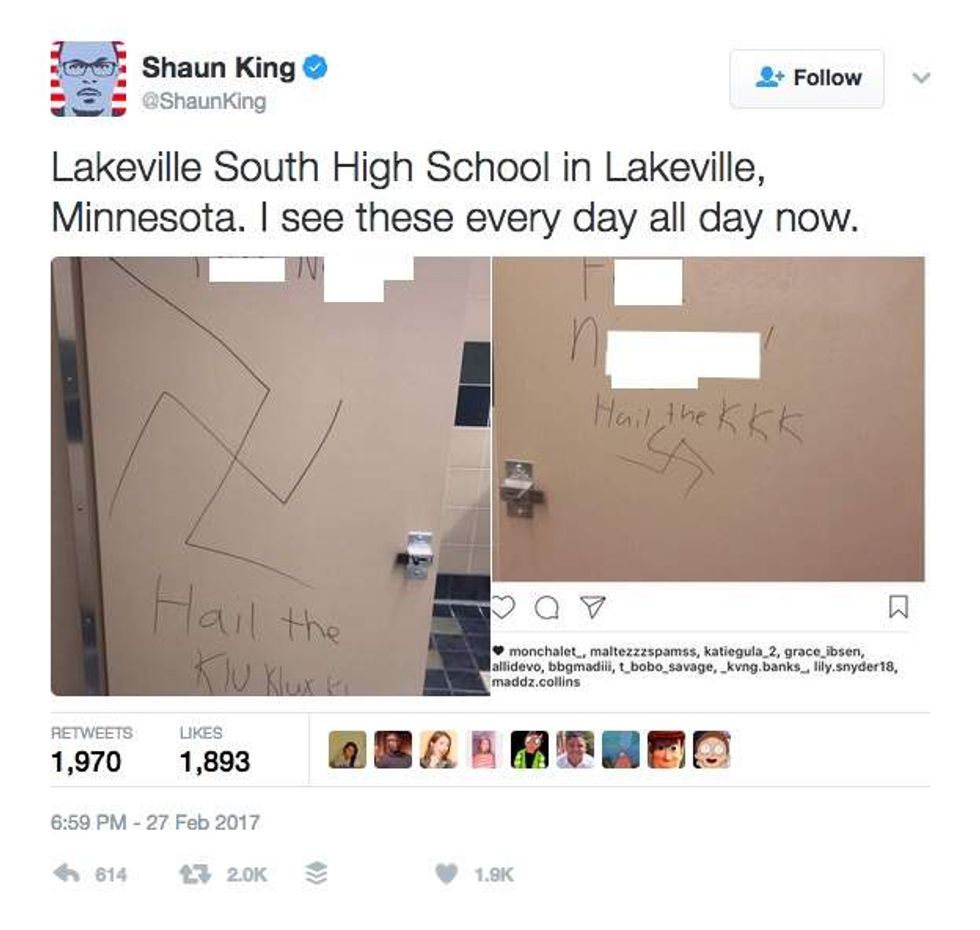 Image source: Twitter (redacted)
Then comic Sarah Silverman piggybacked on King's tweet, suggesting the racist, white-supremacist graffiti is what Republican President Donald Trump and his supporters mean by making "America great again":
Make no mistake this is what they mean by make America great again https://t.co/9wfnwYy7CC

— Sarah Silverman (@Sarah Silverman) 1488246031.0
You might recall that last month Silverman wondered if utility markings were swastikas.
Not a good month for her and graffiti. Because Lakeville Public Schools officials released a statement Tuesday saying the high school's administration received parental permission to reveal that the student behind the graffiti is "non-Caucasian" with "significant special education needs."
"While this does not excuse the student's actions, the District believes it will help the community and others put this incident into perspective," the statement said.
(H/T: Heat Street)