House Intelligence Committee member Rep. Jim Himes (D-Conn.) said that there was absolutely nothing unusual about the unmasking that former national security adviser Susan Rice reportedly requested for people on President Donald Trump's campaign when he was running for president. He made the comments to Anderson Cooper on CNN Monday.
"This issue about Susan Rice, and unmasking," Cooper asked, "how concerned are you about the issue, A, of unmasking, and then information being leaked to reporters?"
"Well, I guess I have two things to say about that," Himes responded.  "One, there's absolutely nothing unusual about unmasking. We get all kinds of intelligence interceptions all the time, and it involves masked U.S. persons' information, it could be a reference to a U.S. person, it could be a U.S. person talking. It happens all the time, as does the unmasking. If somebody feels that there's intelligence value, and of course, there's a whole series of procedures that you have to go through and lawyers look over your shoulder. So there's nothing at all unusual about unmasking."
"With respect to Susan Rice, again," he explained, "it's one report out there and it's not particularly unusual that a national security adviser might ask for something to be unmasked. We just need to remember that so far, there's absolutely no allegation of wrongdoing, even by the chairman."
"And of course, this has nothing to do," he concluded, "even though some people would look to cloud the issue, has absolutely nothing to do with the president's charge that [former President Barack] Obama had him wiretapped."
Rep. Himes: "There's absolutely nothing unusual about unmasking" https://t.co/YZ32bCBsdM https://t.co/PavPdHvsAI

— Anderson Cooper 360° (@AC360) April 4, 2017
Susan Rice worked in Obama's administration as his national security adviser, so the new information is said by many to be proof of Trump's allegation of wiretapping, or surveillance more broadly, by Obama on his presidential campaign.
Trump alluded to the reporting on his Twitter account over the weekend:
Wow, @FoxNews just reporting big news. Source: "Official behind unmasking is high up. Known Intel official is responsible. Some unmasked....

— Donald J. Trump (@Donald J. Trump) 1491065436.0
..not associated with Russia. Trump team spied on before he was nominated." If this is true, does not get much bigger. Would be sad for U.S.

— Donald J. Trump (@Donald J. Trump) 1491066149.0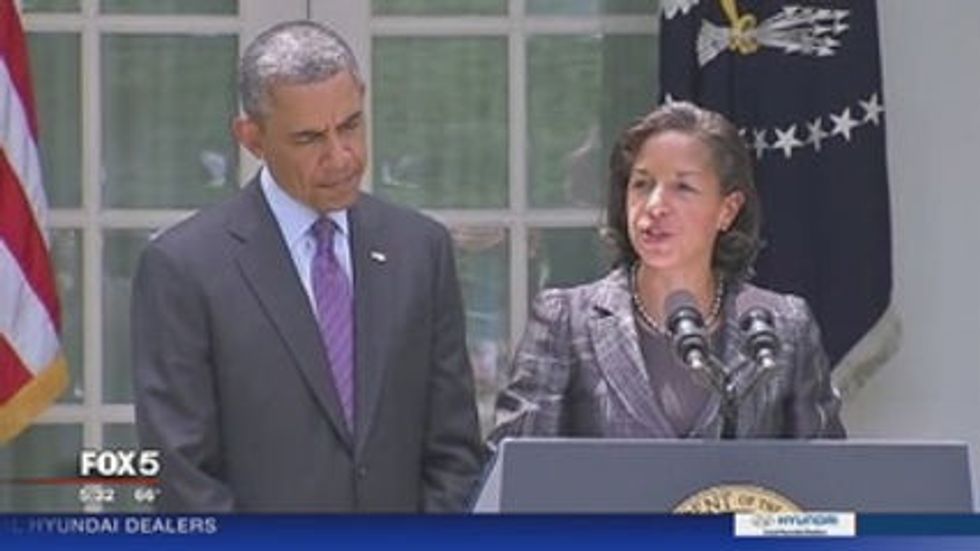 Senator Lindsey Graham (R-S.C.) has said that the wiretapping accusation could be the biggest scandal since Watergate for Obama, but it could be just bad for Trump if the surveillance was found to be justified.