Former President Obama's national security advisor Susan Rice denied all wrongdoing after reports surfaced that she asked for the "unmasking" of President Trump's campaign team in U.S. surveillance during the election. She spoke to Andrea Mitchell on MSNBC Tuesday.
"This is a firestorm," Mitchell told her. "It is involved with the whole question of the Russian investigation of the response by President Trump and now these allegations against you. How do you reply? How do you respond?"
"Well, Andrea," Rice began, "this is not uh, anything political has been alleged. The allegation is that somehow Obama administration officials utilized intelligence for political purposes. That's absolutely false."
"Let me explain how this works," she continued. "I was a national security advisor. My job is to protect the American people and the security of our country. That's the same as the secretary of state, the secretary of defense, the CIA director. And every morning, to enable us to do that, we receive from the intelligence community, a compilation of intelligence reports that the IC, that the intelligence community, has selected for us on a daily basis, to give us the best information as to what's going on around the world."
"I receive those reports as did each of those other officials," Rice explained, "and there were occasions when, I would receive a report in which a U.S. person was referred to. Name, not provided, just 'U.S. person.' And sometimes in that context, in order to understand the importance of that report and assess its significance, it was necessary to find out or request the information as to who that U.S. official was."
"Let me give you just a hypothetical example," she offered. "This is completely made up, but let's say, uh there was a conversation between two foreigners about a conversation they were having with an American who was proposing to sell to them high tech bomb making equipment. Now, if that came to me as national security advisor, it would matter enormously, is this some kook sitting in his living room, communicating via the internet offering to sell something he doesn't have? Or is this a serious person or company or entity with the ability to provide that technology, perhaps to an adversary. That would be an example of a  case where knowing who the U.S. person was, was necessary to asses the information."
Rice then described the process by which the identity of the individual would be provided to her. "We only do it to protect the American people, to do our jobs, in the national security realm, that is the only reason."
Rice absolutely denied seeking the "unmasking" of anyone on the Trump team or associated with the then-candidate, and when asked if she leaked the name of Mike Flynn, she answered "I leaked nothing to nobody, and never have, and never would."
When Mitchell tried to get her to speak about the pace of unmasking requests at the tail end of the Obama administration, Rice could not remember, saying, "I don't have a particular recollection of doing that more frequently after the election, for example, than doing so before."
Some are demanding that Rice testify under oath to Congress about the unmasking, including Senator Rand Paul (R-Ky.).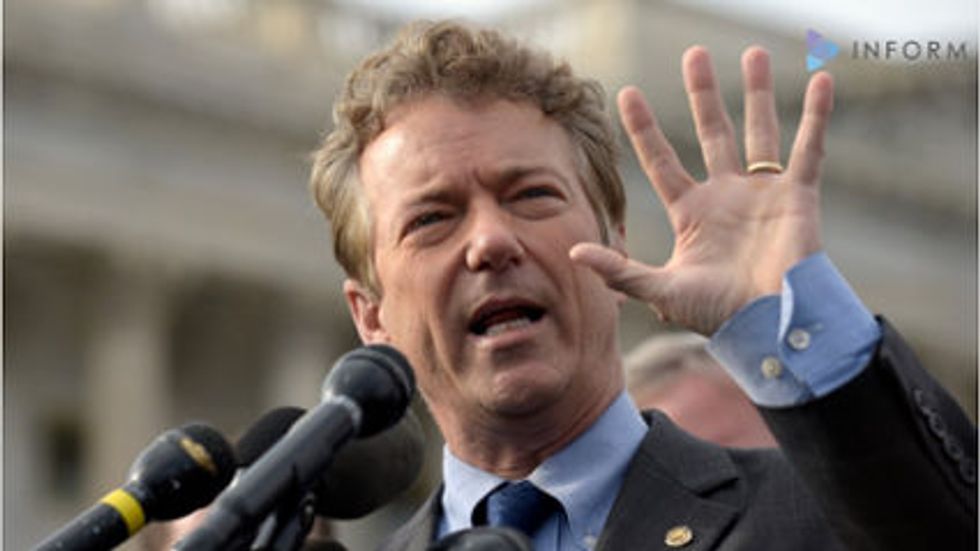 But, during the interview, Rice was less than open about whether she would willingly cooperate with questioning by the Congress.
"Rand Paul is suggesting that you be subpoena'd to testify," Mitchell asked. "Would you be willing to go to Capitol Hill?"
"You know Andrea, let's see what comes," she answered. "I'm not going to y'know, sit here and prejudge. But what I will say is that the investigations that are under way as to the Russian involvement in our electoral process are very important. They're very serious. And every American should have an interest in those investigations going wherever the evidence indicates they should. And I have an interest in that as an American citizen, as a former U.S. official. I would want to be helpful in that process if I could."