When Mark Halperin isn't on camera as an MSNBC senior political analyst, he can be found co-hosting "The Circus" — a self-described "non-partisan" documentary series on Showtime that examines the "2016 presidential race and the Trump administration" in a behind-the-headlines fashion.
For one episode of "The Circus," Halperin walked into an elementary school classroom where he interviewed fifth-graders about all things Trump.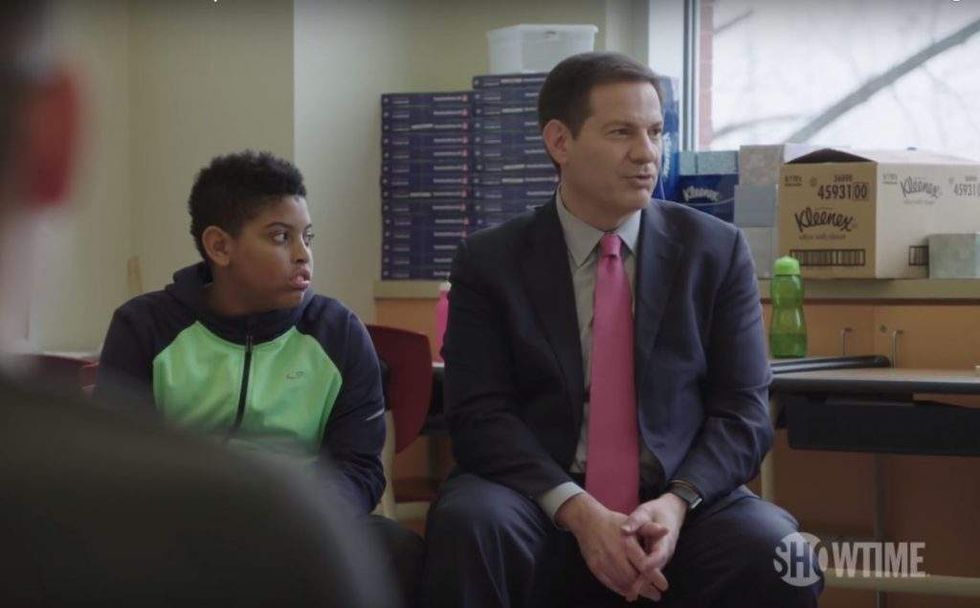 Mark Halperin, host of the political TV series "The Circus," asked fifth-graders about Republican President Donald Trump. (Image source: YouTube screen cap)
That Stoddert Elementary is a Washington, D.C., public school might give you an idea of how the class skews politically. (To wit: One student told Halperin she watches MSNBC's "Morning Joe" while she gets ready for school.)
"We've got a new president, you all know who the new president is, right?" Halperin began. "And so a lot of people in the country are talking about that. One word to describe President Trump."
Sure enough, of the 18 responses, only three were positive. Three other answers were toss-ups. And the remaining 12 were negative: "crazy," "disrespectful," "trouble," "rude," "money or rich," "untruthful," "troubling," "misled," "careless," "confused," "unexperienced [sic]," and "unpredictable."
Only one kid raised his hand in support of Trump's campaign promise to build a wall on the U.S.-Mexican border.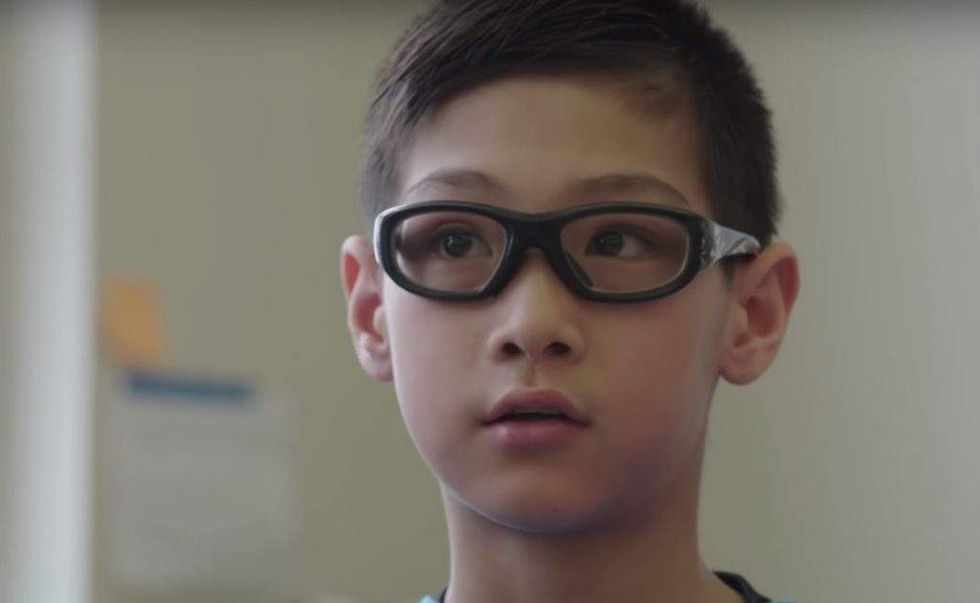 Image source: YouTube screen cap
"Not all of the people who come in illegally are bad," he said, "but some of them will bring in, like drugs and other stuff."
A number of students didn't like the idea of a wall, and one gave an answer about the issue you just don't hear fifth-graders spouting off every day.
"America is losing scientists. Good minds have to be either made here or imported," the kid said with a distinct edge to his voice. "And we're doing a good job of keeping the undesirables out, but we're doing a better job of keeping the desirables out."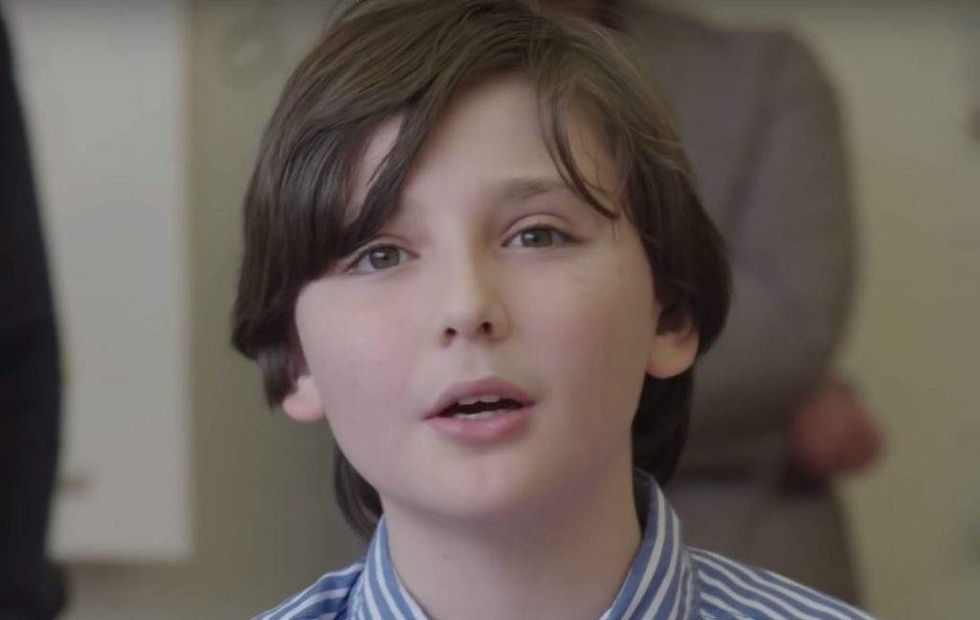 Image source: YouTube screen cap
Other students also had complaints about Trump, with one saying that the president is "supposed to sign an executive order that's gonna get a bunch of, like, the coal factories and gonna start, like, digging gas again ... That's, like, very hurtful to the nature."
A different student criticized Trump's global warming skepticism, saying that "it's very important for the president to care about the environment."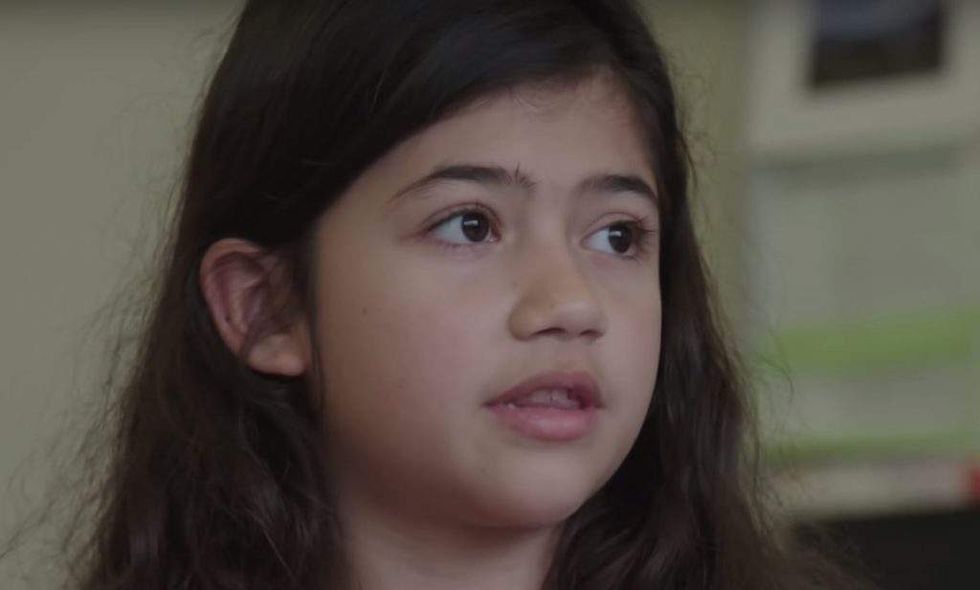 Image source: YouTube screen cap
That gave Halperin an idea for a quick poll: "Who thinks President Trump cares about the environment?"
The only yes vote was from the kid who said he supports Trump's wall.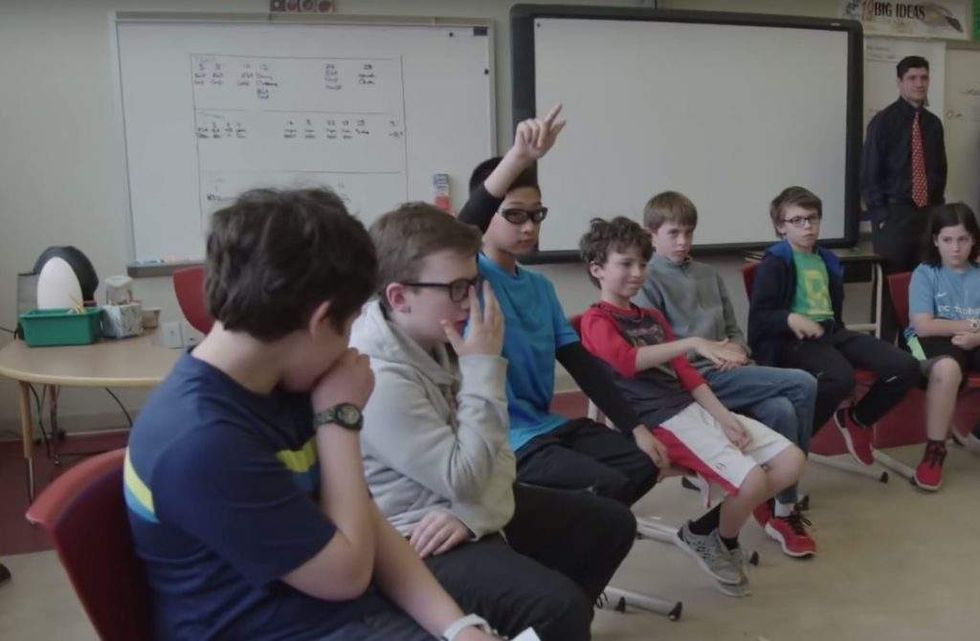 Image source: YouTube screen cap
When Halperin asked students how good a job they believe the president has been doing, the negatives hit again. One student chided Trump for not being able to get Obamacare repealed and another said he's careless and doesn't regard others' perspectives.
Enter, again, the seemingly sole student who spoke up about his support for Trump: "I believe he is doing a better job than Hillary [Clinton] would have done."
After the group interview concluded, Halperin posed for a photo with the class. But before it was shot, instead of saying "Say cheese," Halperin said, "Say Gorsuch."
"What is that?" one kid asked to big laughs.
It's anyone's guess what was behind Halperin's quip about Trump's Supreme Court nominee, Neil Gorsuch.
(H/T: The Daily Wire)