A man at a California 7-Eleven convenience store lost it after his credit card was denied at least twice while trying to buy a pack of M&Ms.
The incident happened Feb. 11, but police in Santa Ana, California, didn't release the surveillance video until Wednesday, KTLA-TV reported.
The startling footage shows a man, described by the Santa Ana Police Department as a white male somewhere between 30-35 years old, standing in front of the cashier's counter while attempting to purchase the candy. The cashier shakes his head once, as if signaling to the man that his card didn't work. The man then swipes his card a second time. Again, the cashier shakes his head. That's when the situation headed south.
Clearly frustrated — and apparently really craving some M&Ms — the man reaches across the counter and hits the cashier in the head.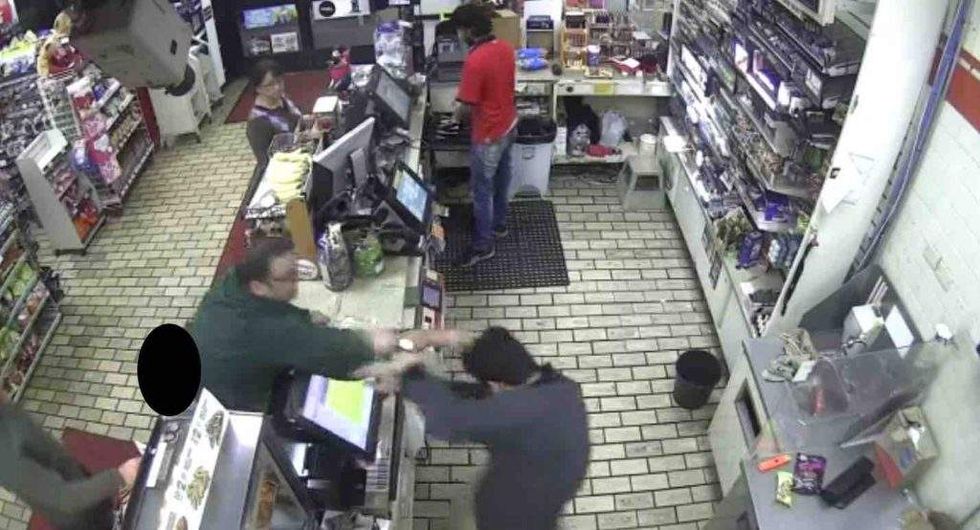 Image source: YouTube screen cap
He then knocks the register and printer off the counter. Moments later, as he heads toward the door, the enraged man throws some bananas at the other cashier before knocking a second register and printer off the counter.
The man then exits the store as the second cashier observes the damage.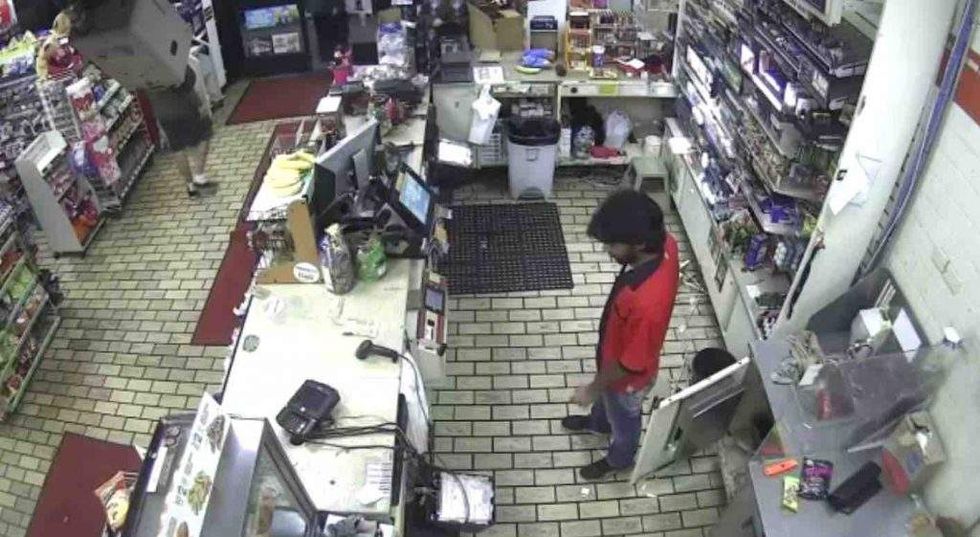 Image source: YouTube
It's not clear where the first cashier went, as he didn't appear in the surveillance video after he was struck in the head.
Santa Ana authorities are still looking for the suspect. In a statement issued Wednesday, the law enforcement agency said the man is wanted for battery on a person and vandalism of property. The amount of damage done to the store was estimated to be around $700.
Police Cpl. Anthony Bertagna of the Santa Ana Police Department, during an interview Wednesday with KNBC-TV, didn't rule out the possibility that the card the man was using might have been stolen.
"It just came up that it was non-sufficient funds to buy a 75-cent bag of M&Ms," Bertagna said.
It is believed the suspect was at the store with at least one other person. Since the man's card was denied, only the last four numbers of the card were stored in the computer. Thus, police were unable to trace the transaction back to a specific individual.