House Minority Leader Nancy Pelosi (D-Calif.) is calling on President Trump to fire White House Press Secretary Sean Spicer after an embarrassing statement he made during a press briefing Tuesday about the Holocaust that many found offensive.
"While Jewish families across America celebrate Passover, the chief spokesman of this White House is downplaying the horror of the Holocaust," the statement read. 
"Sean Spicer must be fired, and the President must immediately disavow his spokesman's statements," it concluded. "Either he is speaking for the President, or the President should have known better than to hire him."
Spicer was attempting to describe the horror of the chemical attack on civilians attributed to Syrian President Bashar al-Assad when he clumsily compared it to the crimes against humanity that Hitler committed in World War II.
"We didn't use chemical weapons in World War II," Spicer said. "You know, you had a - someone as despicable as Hitler who didn't even sink to using chemical weapons."
Later in that same press conference, he was given the opportunity to clarify his thoughts on the matter, and gave a very muddled, unclear response.
"I think when you come to sarin gas, uhm," he responded, "there was no, he was not using the gas, on his own people the same way, that Assad is doing, there's clearly, I understand, thank you, I appreciate that, there was not, in the, he brought them to the Holocaust center, I understand that. But I'm saying the way that Assad used them where he went into towns, dropped them down, to innocent, into the middle of towns, it was brought, and so the use of it, and I appreciate the clarification there, that was not the intent."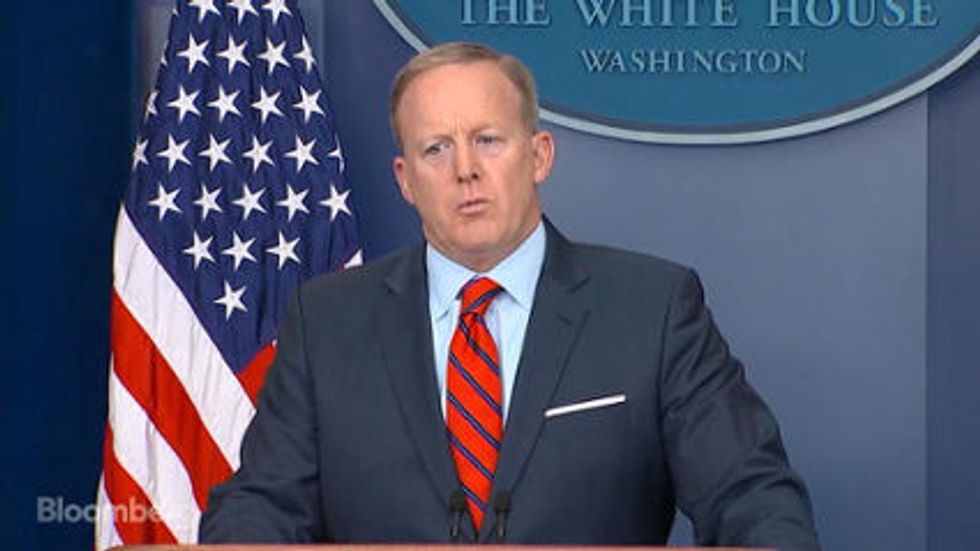 Executive Director Steven Goldstein of the Anne Frank Center called the error "the most offensive form of fake news imaginable," and said that Spicer was denying that Hitler gassed millions of Jews.
Others stopped short of calling him a Holocaust denier, but criticized him for being so inarticulate in his first statement, and in the attempt to clarify soon after.