First lady Melania Trump prevailed in her lawsuit against the Daily Mail for publishing a salacious story she said was completely false. The settlement will reportedly cost the news outlet $2.9 million.
The false story published in August claimed that the former model also worked as an escort. The Daily Mail retracted the story and apologized when she filed lawsuit claiming $150 million in damages.
…the Daily Mail published a story outlining the former supermodel's "very racy" past, including Trump's former romantic relationships, her career in modeling and her immigration story. Pulling details from a magazine in Trump's native Slovenia, the Daily Mail article claims the modeling agency Trump used to work for was actually an escort service.
"We accept that these allegations about Mrs. Trump are not true and we retract and withdraw them. We apologize to Mrs. Trump for any distress that our publication caused her," read a statement from the Daily Mail.
The first lady tweeted apologies from other sites that published the story in August when she first filed the lawsuit.
"Yesterday, Aug. 21, 2016, we published a story sourced from multiple outlets about Melania Trump's past employment," read a statement from the Bipartisan Report.  "After publishing, it was brought to our attention that many of the statements made by sources were not fully confirmed by audio or video tape and are therefore heresay. Aside from the facts not being 100 percent accurate, we deeply regret reporting on a story of such a 'low brow' nature."
The Inquisitr also apologized to Trump, writing, "While Inquisitr writers did not generate said rumors, which alleged Melania Trump previously earned money as an escort, the writer in question was not diligent in fact-checking or maintaining a healthy distance between innuendo and fact."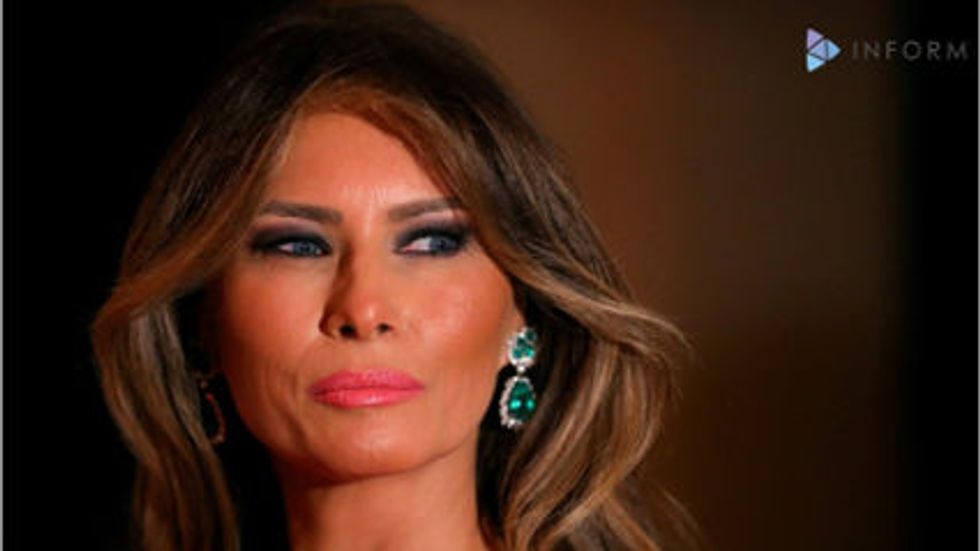 Melania Trump has been a favorite target of the left - in March the rapper "Bow Wow" made an unbelievably obscene threat to the first lady, and in January Brit Hume called a story "chickens**t" that criticized her unfairly.