Melania Trump is taking legal action against the Daily Mail and other outlets, claiming they published defamatory stories about her past.
Trump's attorney Charles Harder said in an email to Politico that the legal action is aimed at more than just the Daily Mail and is not limited exclusively to just the U.K., where the Daily Mail has its headquarters.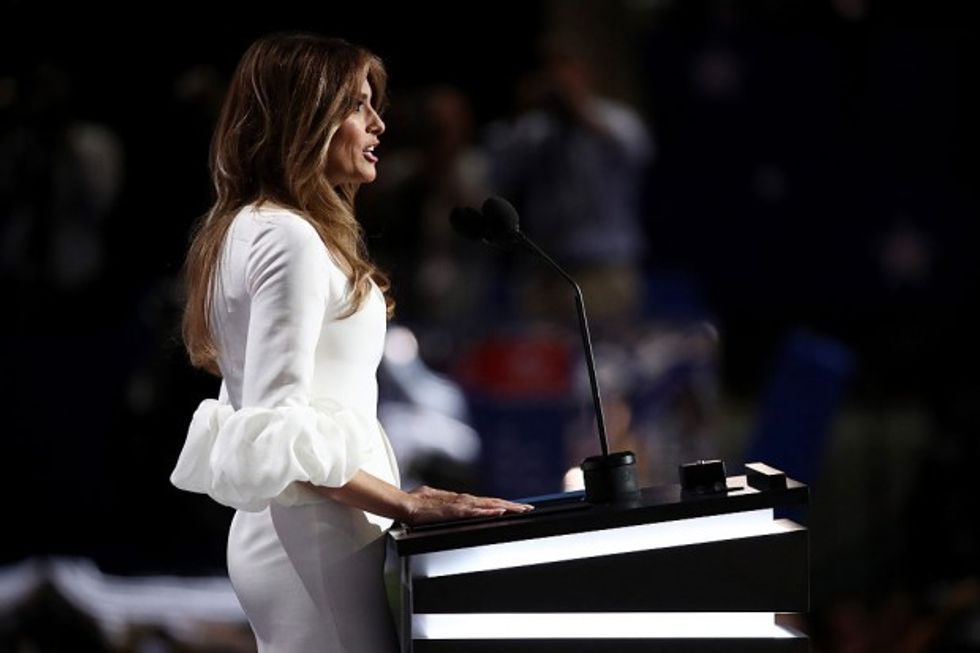 Win McNamee/Getty Images
"Mrs. Trump has placed several news organizations on notice of her legal claims against them, including Daily Mail among others, for making false and defamatory statements about her supposedly having been an 'escort' in the 1990s," Harder wrote.
Last week, the Daily Mail published a story outlining the former supermodel's "very racy" past, including Trump's former romantic relationships, her career in modeling and her immigration story. Pulling details from a magazine in Trump's native Slovenia, the Daily Mail article claims the modeling agency Trump used to work for was actually an escort service.
"On the one hand they [the girls] pretended to be models, but they principally earned money as elite escorts," the magazine story read, according to the Daily Mail.
But Harder said the details in the story are "100% false, highly damaging to her reputation, and personally hurtful."
"[Trump] understands that news media have certain leeway in a presidential campaign, but outright lying about her in this way exceeds all bounds of appropriate news reporting and human decency," he wrote.
Trump took to Twitter Monday to share the retractions and apologies from the Inquisitr and BipartisanReport.
Harder was recently in the news for representing professional wrestler and TV personality Hulk Hogan, who won a successful bid to sew gossip site Gawker. It was later revealed that Hogan's lawsuit was bankrolled by Peter Thiel, an Silicon Valley entrepreneur and Donald Trump supporter who spoke at the Republican National Convention earlier this summer.
—
Follow the author of this story on Twitter: