Islamic State has released a new graphic and disturbing propaganda video, featuring a boy who appears to be about 6 or 7 years old and participating in a double beheading, believed to take place in Raqqa, Syria.
In the video, the young boy can be seen wearing camouflaged clothing and a black headscarf as he speaks directly to the camera while he holds two large knives, which he eventually hands off to two Islamic State executioners who each go on to behead a prisoner.
During his speech, the young boy asks Muhammad and Allah to give the executioners "peace," and then goes on to say, "The infidel and his killer never meet in Hell."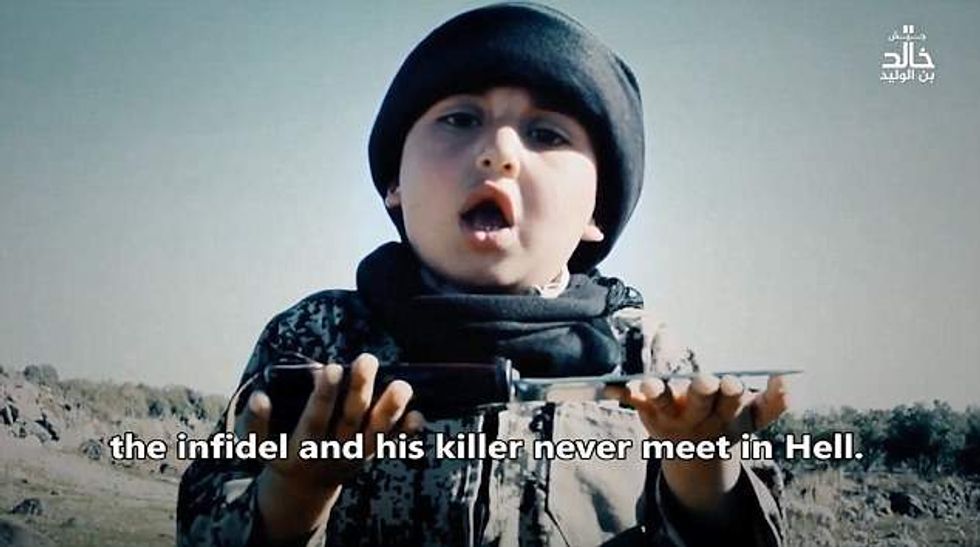 Image source: Daily Mail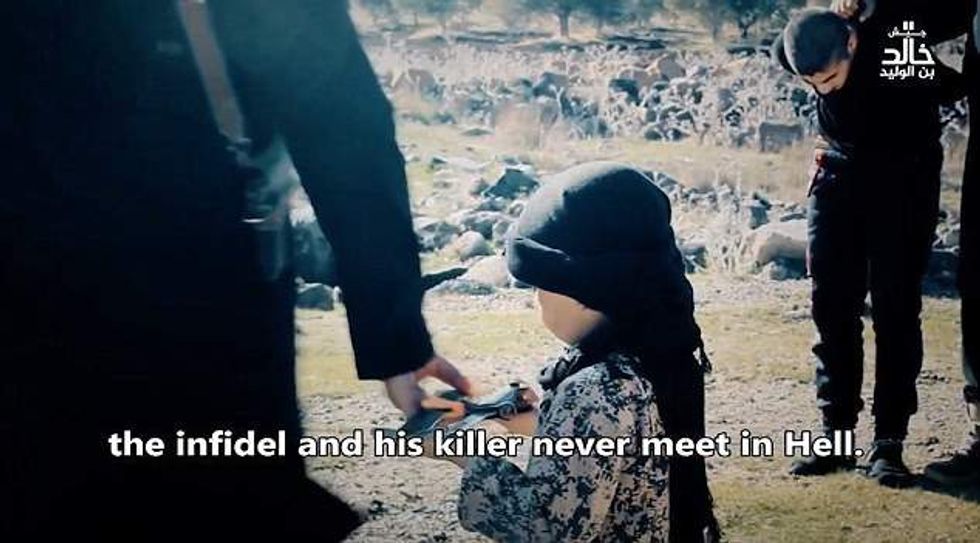 Image source: Daily Mail
The two executioners then take their prisoners down a path until they reach a body of water, where they push the prisoners face down in the water before committing the gruesome act. The headless bodies are left lying in the water before the video switches to a different series of beheadings.
The graphic 9-minute video can be seen here via the Daily Mail. Viewer discretion is strongly advised.
ISIS has frequently used children in their recruitment and propaganda videos, depicting small boys committing murder in various ways. The children, often called "The Cubs of the Caliphate," also participate in rifle training and raid buildings with live ammunition.
In January, the terrorist organization released a video featuring children ranging from toddler aged to around 10 years old shooting prisoners in the head and even beheading one.