A left-wing history lecturer who tweeted that Republican President Donald Trump "must hang" agreed to a voluntary paid leave for rest of the spring semester.
Lars Maischak "will no longer have a teaching role" during his leave "but will be conducting research off campus," California State University, Fresno, announced Tuesday. Substitute faculty will be taking over his five classes, the message added.
Maischak's February tweets — including, "To save American democracy, Trump must hang. The sooner and the higher, the better." — reportedly attracted the attention of the Secret Service.
Fresno State President Joseph I. Castro told the Fresno Bee last week that federal agents were investigating Maischak for his tweets. The school president told the paper that he's been in "regular" contact with officials from the Secret Service, Homeland Security and FBI since Maischak's comments went viral earlier this month.
Maischek apologized for his tweets and said that he deleted his Twitter account.
"I apologize for the tone and content of my statements made on Twitter. I ask forgiveness of those who felt threatened or offended by them," he said in his written apology. "It was never my intent to harm anyone, nor to encourage others to harm anyone."
"My statements each represent the end point of a dark train of thought triggered by my despair over the actions of the present U.S. government," Maischek explained.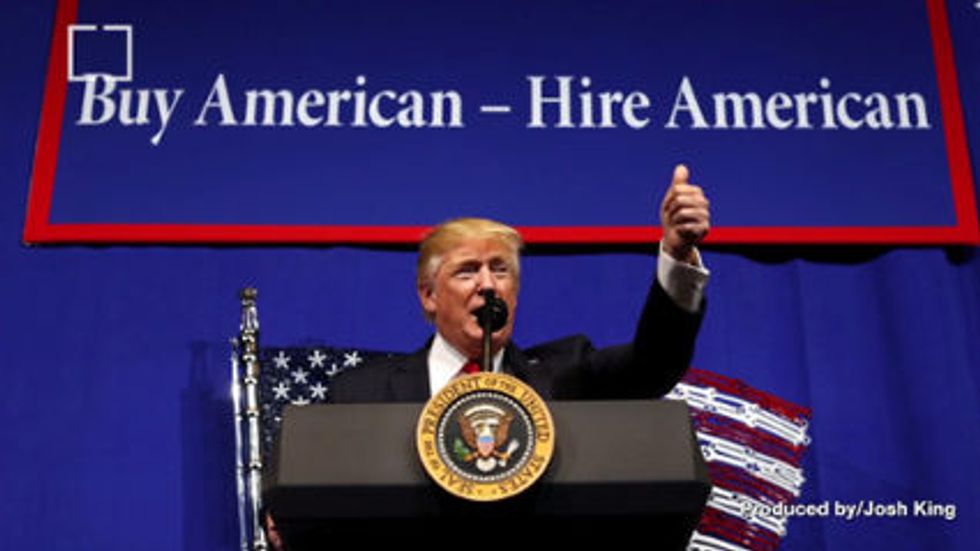 (H/T: Campus Reform)