Trump's budget director Mick Mulvaney told Bloomberg Friday that the administration offered Democrats a trade on Obamacare in order to begin construction on the famed border wall.
The White House is offering Democrats a dollar-for-dollar deal to fund Obamacare subsidies and the border wall in the upcoming spending bill, according to budget director Mick Mulvaney, but Senate Minority Leader Chuck Schumer shot it down, with snark.

Mulvaney told Bloomberg Live on Friday that White House officials have told Democrats they're willing to fund $1 in Obamacare subsidies for every $1 that's provided for the border wall as both parties look to avert a government shutdown next Friday.
But rather than take the deal, a spokesman for Minority Leader Chuck Schumer (D-N.Y.) made a response mocking Trump's motto often repeated on the campaign trail that Mexico was to pay for the wall.
According to Politico he told them that Democrats thought Trump was going to make Mexico pay. He offered a statement about the deal offered by the Trump administration.
"The White House gambit to hold hostage health care for millions of Americans," he said, "in order to force American taxpayers to foot the bill for a wall that the president said would be paid for by Mexico is a complete nonstarter. If the administration would drop their eleventh-hour demand for a wall that Democrats, and a good number of Republicans, oppose, congressional leaders could quickly reach a deal."
Trump's promise to build the border wall has hit its own wall after some Republicans have objected to the cost, which has been estimated to run from $10 billion to as much as $70 billion, depending on the final design chosen.
"We've finally boiled this negotiation down to something that we want very badly that the Democrats really don't like," Mulvaney explained, "and that's the border wall. At the same time, there's something they want very badly, that we don't want very much, which are these cost-sharing reductions, Obamacare payments."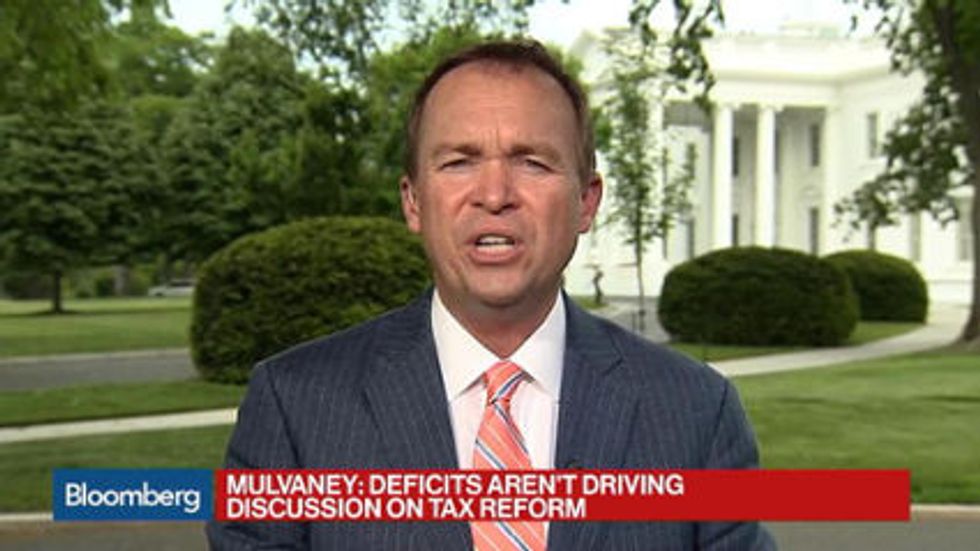 Mulvaney explained that they expected the Democrats to come back with a counter-offer, but if they don't, that it would be a bad sign for what they can expect in bipartisanship going forward.
Illegal border crossings, meanwhile, have dropped precipitously to their lowest point in 17 years, and Trump's tough rhetoric on deportation is being credited.