Given that trap team members at Minnesota's Big Lake High School use, you know, guns as part of their sporting pursuits, it stands to reason the squad would pose with the tools of its trade for the yearbook photo.
But there was a little problem with that.
See, the school's athletic director on Wednesday told coach Rhonda Eckerdt that photos with firearms are verboten — and that the squad's photo wasn't allowed in the school's yearbook.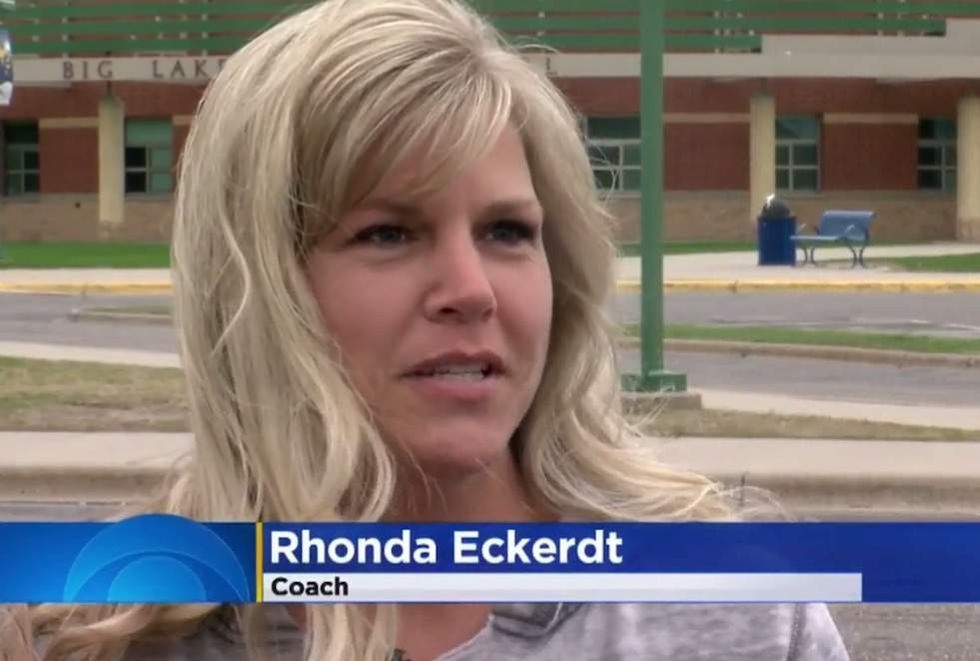 Image source: WCCO-TV video screen cap
The administrator said arrangements could be made to have a photo taken of the team without guns, WCCO-TV reported, or a proposal could be submitted explaining why the photo with guns should be granted a spot in the yearbook.
But there was little time to lose. The team had until Monday to submit a new photo. Eckerdt figured she'd have to plead her case to the Big Lakes Schools Board of Education Thursday night, the station said.
Rob Doar, political director of the Gun Owners Caucus, told WCCO that he was ready to join Eckerdt at the meeting — but he also got his own gears of justice cranking.
"We immediately mobilized our supporter base," Doar told the station. "We sent out an email. We engaged in our social media to have people contact the athletic director, the school principal and the school superintendent."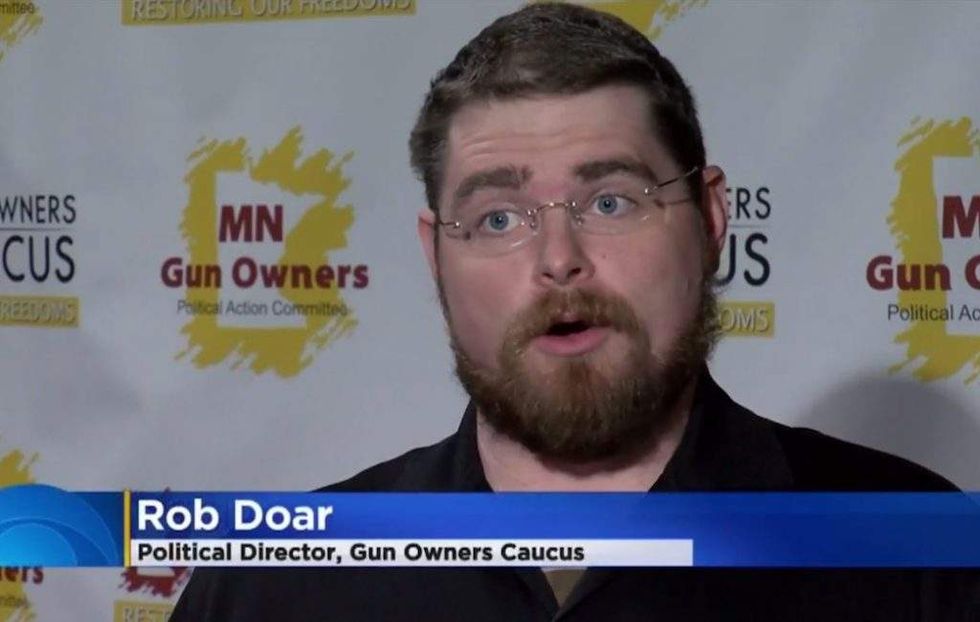 Image source: WCCO-TV video screen cap
Parents of players and other community members got on the horn as well, WCCO said.
"Just because there's a gun involved doesn't make it a dangerous sport," parent Rick Anderson told the station, "and they're not criminals."
Within 24 hours, the school made a special exception and let the photo in the yearbook.
"It seemed a little asinine that they wouldn't allow the photo of the group that they sanctioned to be inside of the yearbook," Doar told the station.
Not only that, but the team photo also will be on display inside the school, WCCO said.
Eckerdt thanked the administration for granting the exception.
"Unfortunate that it had to come to this. I never in a million years wanted it to come to this," Eckerdt told WCCO. "I'm hoping that maybe we pave the way for other schools to get their trap picture in it and not have to deal with what I had to."
WCCO reported that trapshooting is one of the fastest-growing high school sports in Minnesota.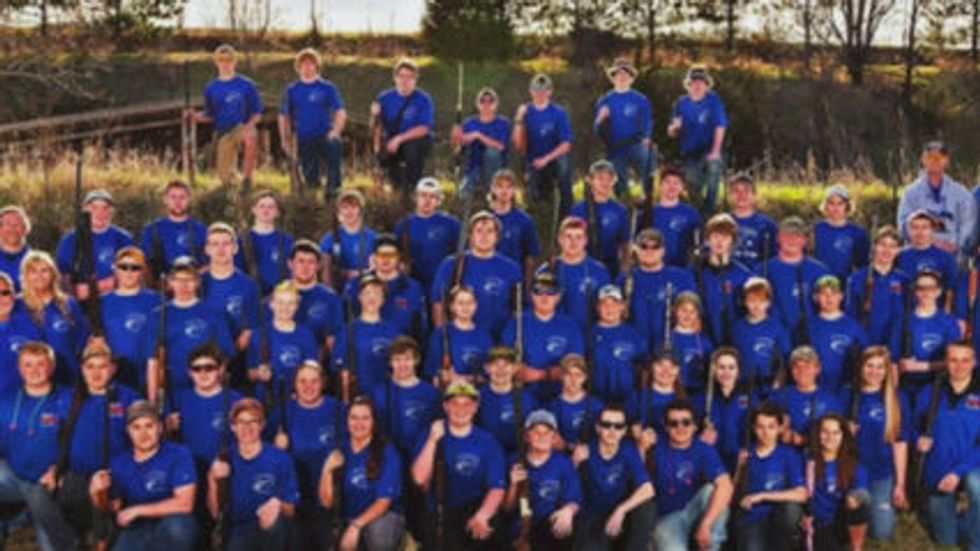 (H/T: Hot Air)