According to Janice Min formerly of the Hollywood Reporter, former President Barack Obama talked about President Trump only once during an A&E event in Manhattan, but went on to say what he found similar between Fox News and the New York Times. Min appeared on CNN Friday to talk about what Obama told the audience assembled.
"He seemed very consumed about the polarization of media. He talked about fake news, and he said, invoked Fox News and the New York Times, in particular, and he said, y'know, if I were, if you're consumers of that media, you're just basically fulfilling, those outlets are fulfilling the bias of the audience they have."
Obama also apparently defended far-right firebrand Ann Coulter's right to speak at Berkeley against far-left "antifa" protesters who shut down the violence with the possibility of violence breaking out.
"This was stunning in the room," Min said, "remember who you're talking to, probably largely liberals in Manhattan, and Doris Kearns Goodwin asked him about his views on the First Amendment."
"He said, 'Listen I think that things that are going on right now on college campuses can be crazy, they're a little extreme.' He said, 'Ann Coulter, at Berkeley, she should be allowed to speak, that's ridiculous, of course she should be allowed to speak.'"
'So for one second in time Ann Coulter and Barack Obama were aligned on the same topic and it was kind of an amazing moment," Min concluded.
.@janicemin attended closed-door @BarackObama event, tells @ErinBurnett the fmr president mentioned #Trump only once https://t.co/v64E5FzZJf

— OutFrontCNN (@OutFrontCNN) April 29, 2017
Obama reportedly spoke with Doris Kearns Goodwin for about 90 minutes at the event and spoke about many topics, including how bad traffic had become in the years he was in the White House.
Obama has been criticized, most notably by Senator Elizabeth Warren (D-Mass.), for accepting $400,000 for a speech before Wall Street executives.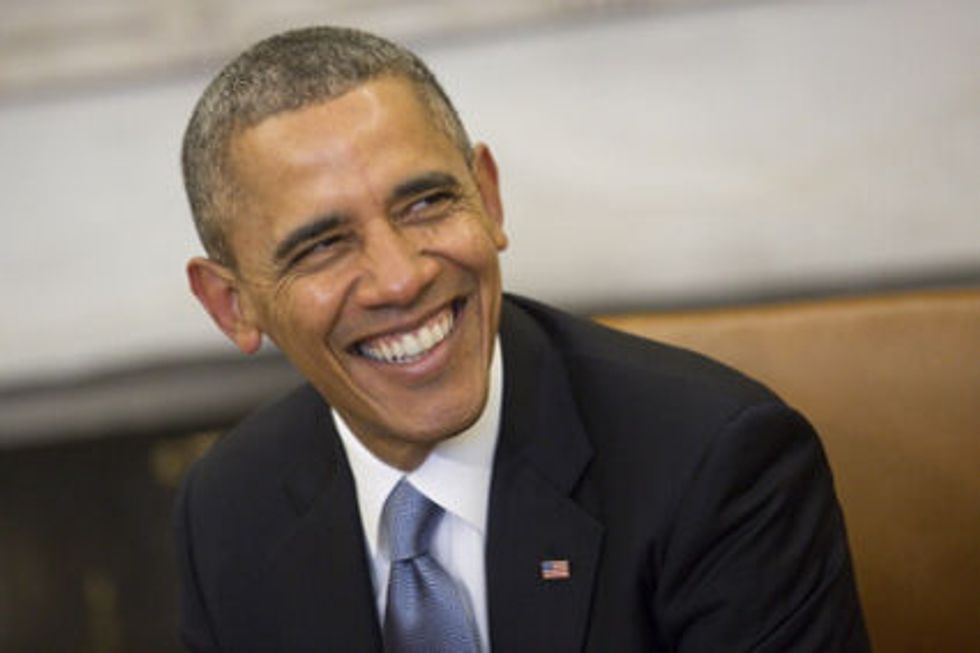 Meanwhile, President Trump was interviewed Thursday about his new position, and he said that he was surprised it was so difficult, as he believed it was going to be easier than his previous job. He also said that he missed driving.