According to a new poll from Zogby Analytics, President Trump is seeing an enormous jump in his approval ratings from a very unlikely group - Hispanics.
In the nationwide random online survey of 876 likely American voters from April 28th until April 29th, Hispanics gave the president an approval rating of 45%, a full 6 points above the 39% he received from the demographic group in February. His disapproval rating was 51% and 53% respectively in those months among Hispanics.
This is especially surprising since his approval ratings among likely voters fell 5 points in just two months from February to May, with 48% and 43% respectively.
Hispanics had been targeted by Democrats especially during this election as they hoped that Trump's rhetoric on illegal immigration and Mexico could be used to sway the group to Hillary Clinton's corner. Their efforts proved ineffective as Trump's share of the Hispanic vote grew slightly from Mitt Romney's share, and Hillary actually did worse among Hispanics than Obama did in the previous election. The Zogby poll, if accurate, further corroborates the narrative that Trump's appeal among Hispanics is greater than liberals would believe.
Critics of the president claimed that he accused all Mexican immigrants of being drug dealers and rapists during the presidential campaign, while Trump clarified that he was talking about some of the illegal immigrants, and not legal immigrants.
Zogby Analytics has been criticized itself for using a scientifically questionable polling process, as it relies on online surveying. In an 2016 analysis by Investor's Business Daily, Zogby ranked 8th for accuracy over the last three elections, just above Gallup and Battleground polling.
Other polls have found rather disappointing favorability ratings for the 45th president in the first 100 days of his term.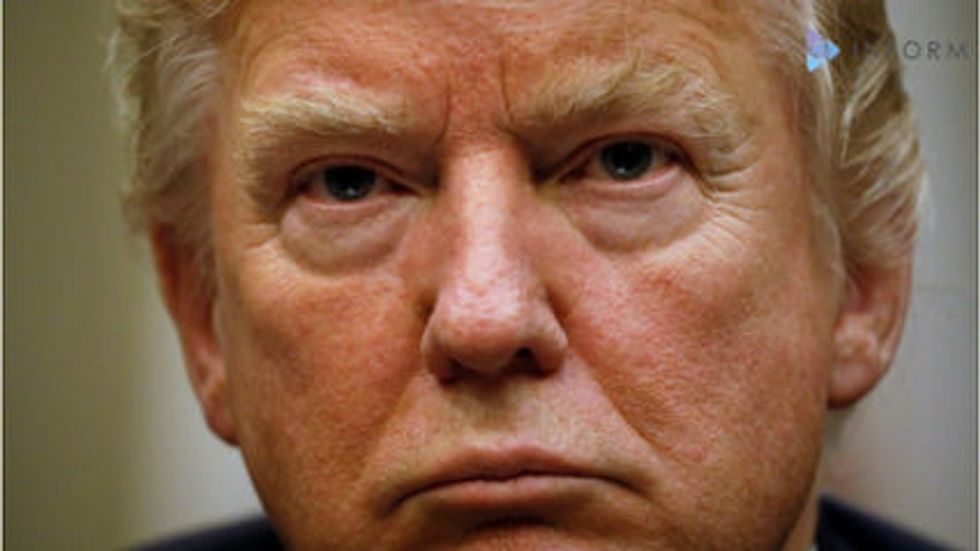 President Trump, meanwhile, has shown a decided hostility towards unfavorable polling:
The same people who did the phony election polls, and were so wrong, are now doing approval rating polls. They are rigged just like before.

— Donald J. Trump (@Donald J. Trump) 1484658716.0