A 68-year-old woman who attempted to put a stop to a raucous pool party Saturday in her Florida community was picked up by one of the party attendees and tossed into the pool — an incident that was caught on video and is picking up viral steam.
The Broward County Sheriff's office on Monday told TheBlaze that deputies are investigating the incident at the Players Place Lakeside community in North Lauderdale and looking for suspects.
The video shows the woman entering the pool area — while walking two small dogs on leashes — and appearing the ask those in attendance to quiet down. The woman told police about 200 young people were there.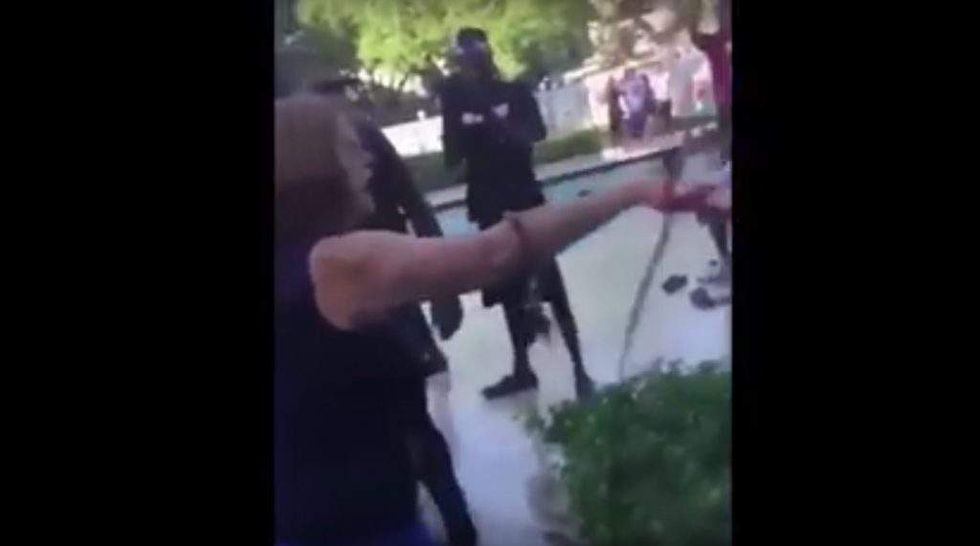 Image source: YouTube screenshot
There's laughter in response to her presence, as cellphone camera are quickly whipped out and one person is heard saying, "Throw her in! Throw her in!"
Seconds later, a male party attendee rushes toward the woman, wraps his arms around her thighs and lifts her up: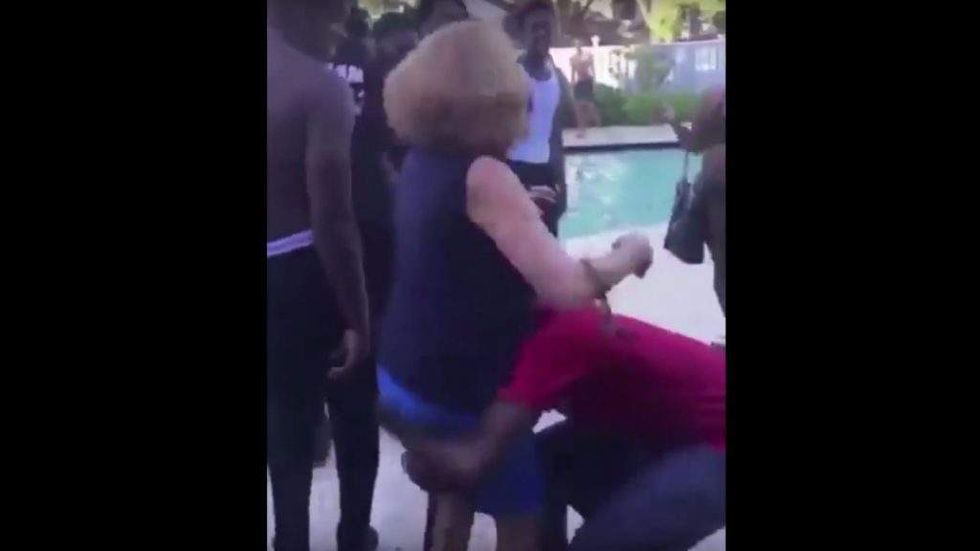 Image source: YouTube screenshot
He then appears to slip, sending them both to the pool deck.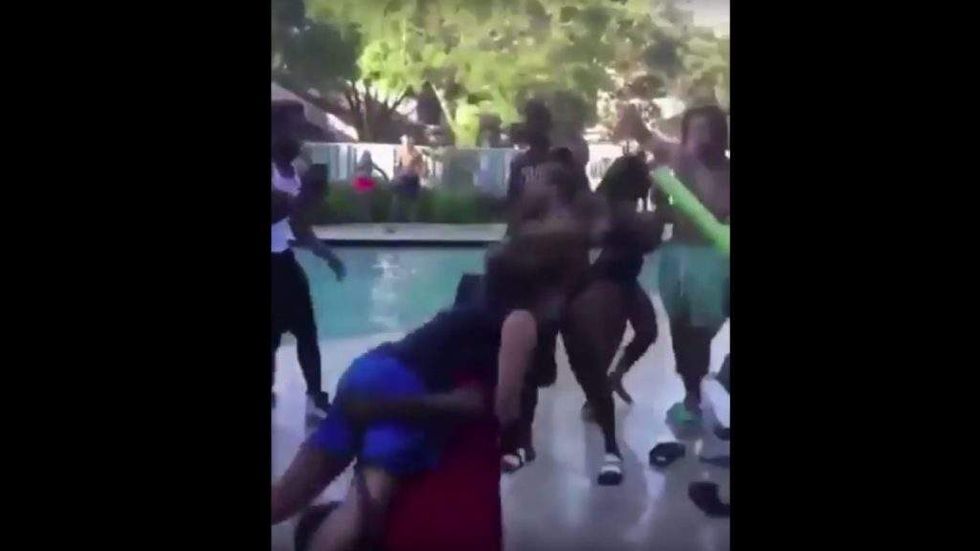 Image source: YouTube screenshot
Undeterred, the male gets back up, grabs the woman again and tosses her into the pool. He falls in as well.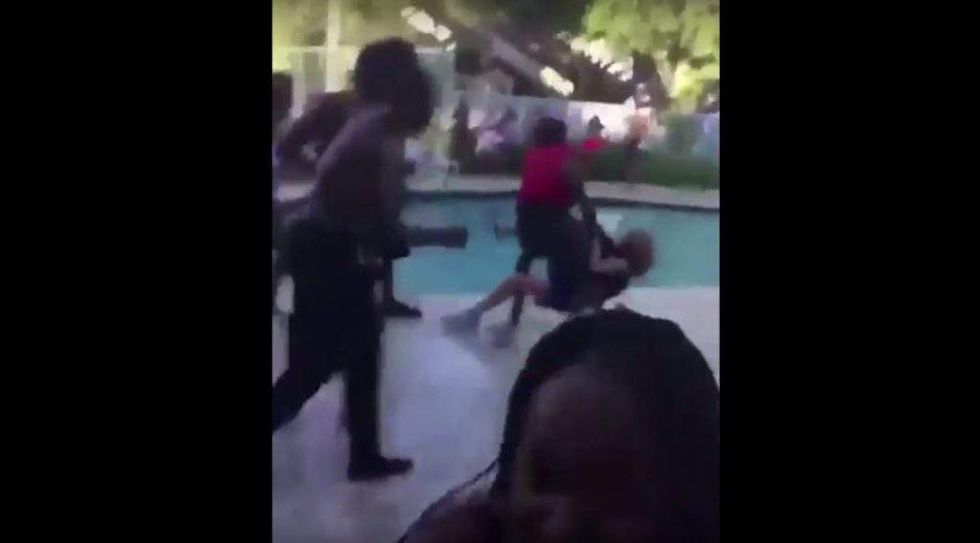 Image source: YouTube screenshot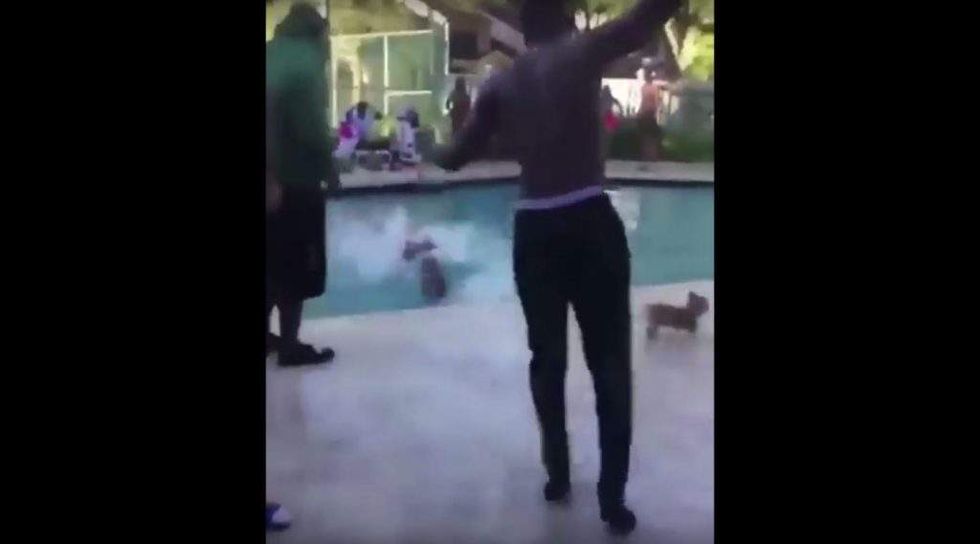 Image source: YouTube screenshot
At this point, the screaming and laughing crowd — presumably realizing things escalated beyond control — are seen running from the pool area.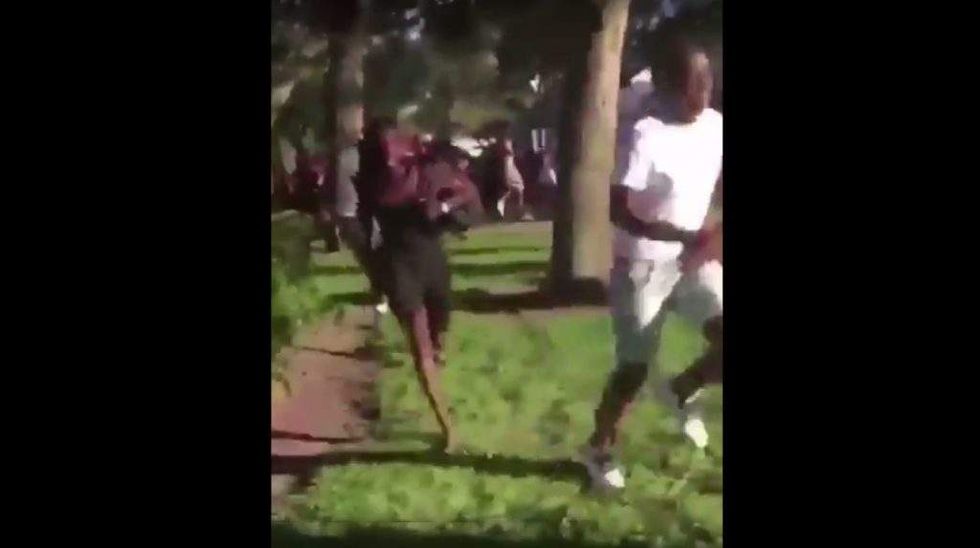 Image source: YouTube screenshot
After police arrived, they reported the victim was "drenched in water from her shoulders down" and "appeared very frightened and upset."
Medical personnel were dispatched to the scene, but the victim — who sustained at least one bruise on her leg and one on her shoulder — refused to be hospitalized after they checked her condition, police said.