An Oklahoma family — a father, mother and their three children — were asleep in their Grady County home last week when a man kicked in their front door.
He was reportedly high on drugs at the time, but the Army veteran father roused from his slumber wasn't about to wait around for a read on the guy's motives — particularly when he was headed down a hallway straight for a bedroom.
So Dad grabbed his handgun, met the intruder head on, ordered him outside and held him at gunpoint until police arrived, KFOR-TV reported.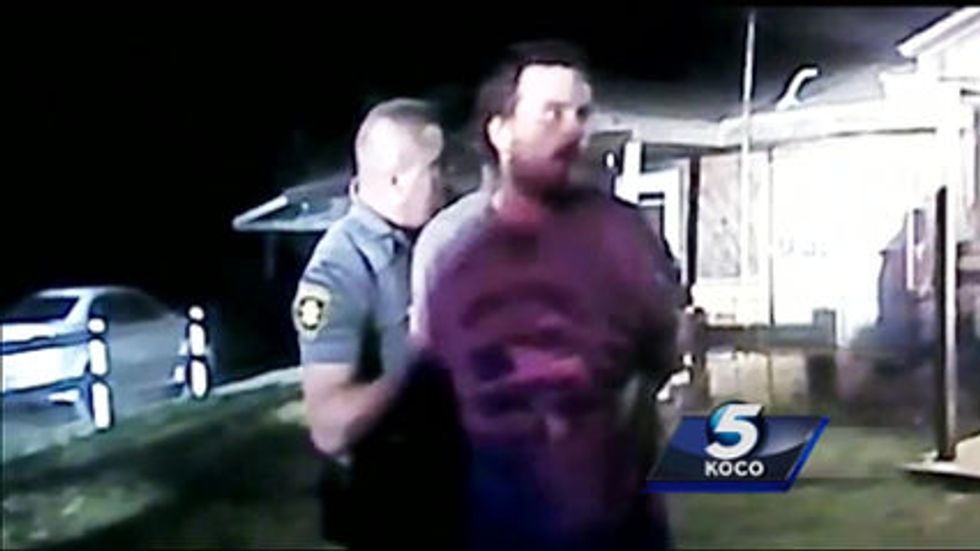 Newcastle Police and Grady County Sheriffs happened to be headed toward the general vicinity in response to a call about someone trying to break into a neighbor's home, the station said.
Travis Thrash was being held in jail on one count of first-degree burglary and public intoxication following the May 9 incident, police told KFOR.
Grady County Sheriff Jim Weir told KOCO-TV that Thrash, 27, admitted to being under the influence of drugs.
"He had tried apparently to get into the back door of a lady`s house one block over and she heard the commotion," Weir told KFOR.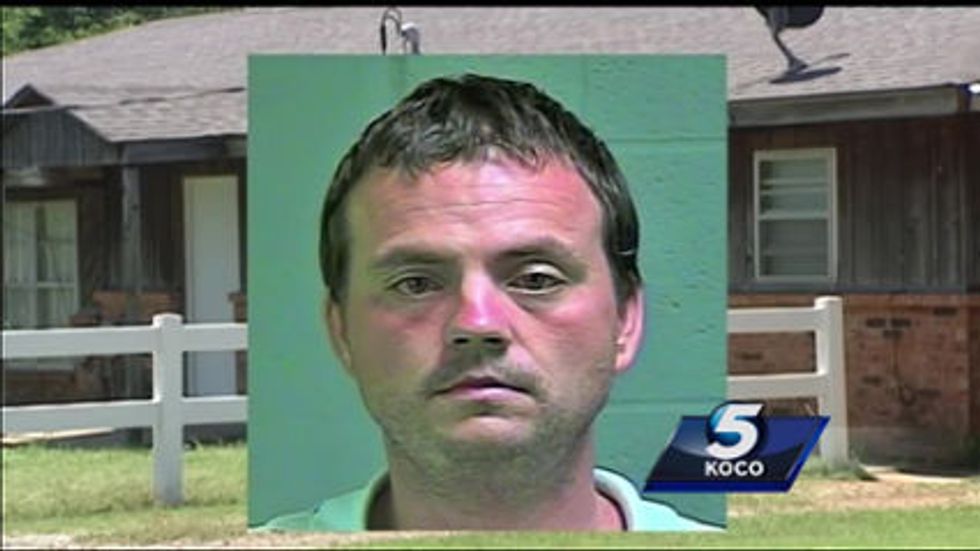 "He's saying there's someone in the grass coming after him," the wife of the homeowner who held the suspect at gunpoint said during the 911 call.
"He gave them the story after he was being interviewed ... [that] he was being chased by the Mexican mafia," Weir told KFOR. "They had guns and they may have killed his girlfriend but since then we found out she's fine."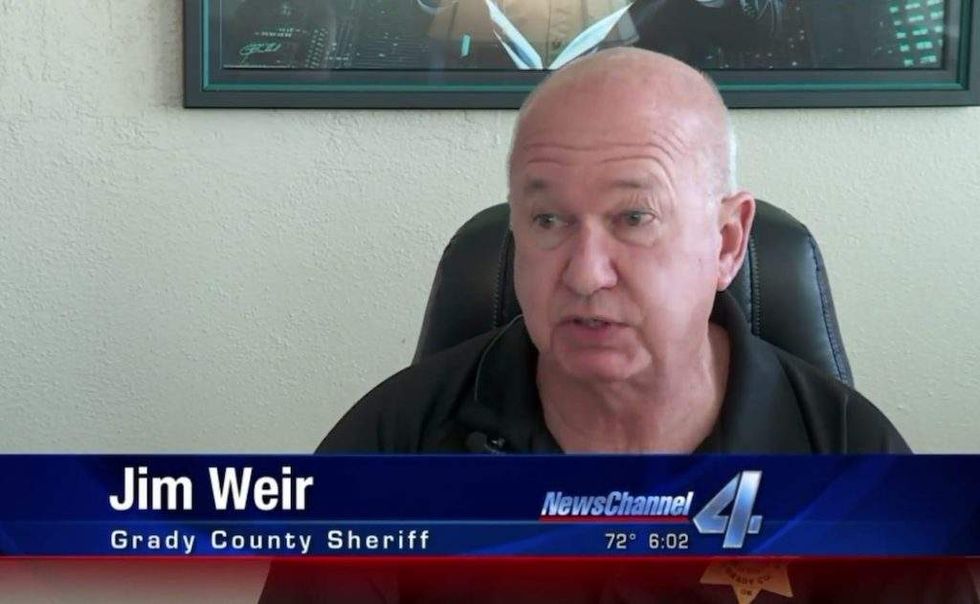 Image source: KFOR-TV video screenshot
Thrash has other felony arrests and received a deferred sentence on drug charges in Oklahoma County just last month, KOCO reported.
Weir told KFOR that Thrash is lucky to be alive.
"Many years ago they passed the 'Make My Day' law," Weir told the station, "and you break into somebody's house and they shoot you, that's case closed."