A professor who has taught philosophy and ethics classes at San Francisco-area colleges was arrested on suspicion of using a metal bike lock to assault supporters of Republican President Donald Trump at a Patriot Day rally in Berkeley last month.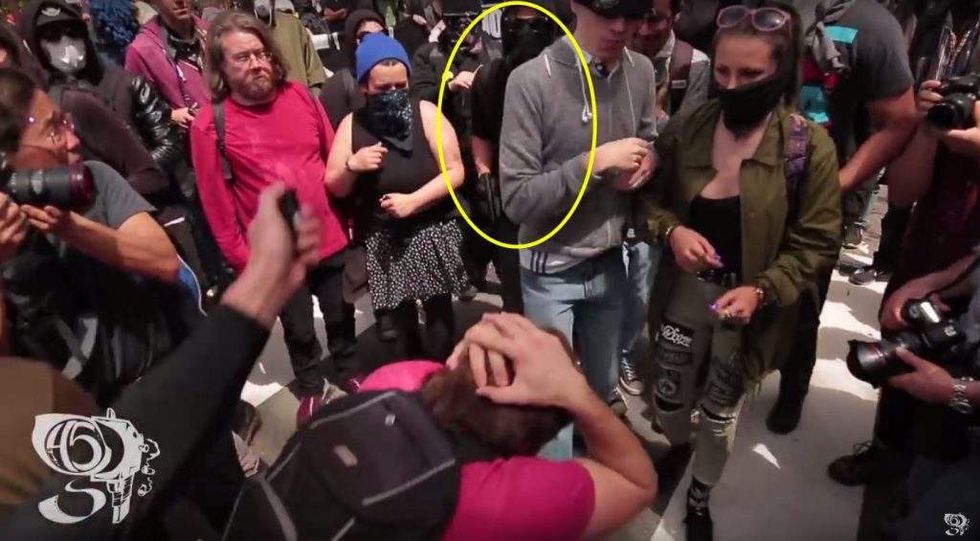 The hooded, masked man circled in yellow just hit the man holding his head with a metal bike lock. (Image source: YouTube screenshot)
Investigators studied videos showing a hooded, masked man using a U-shaped metal bike lock to smash at least three Trump supporters in the head during the April 15 melee, police told the East Bay Times, causing "significant injuries."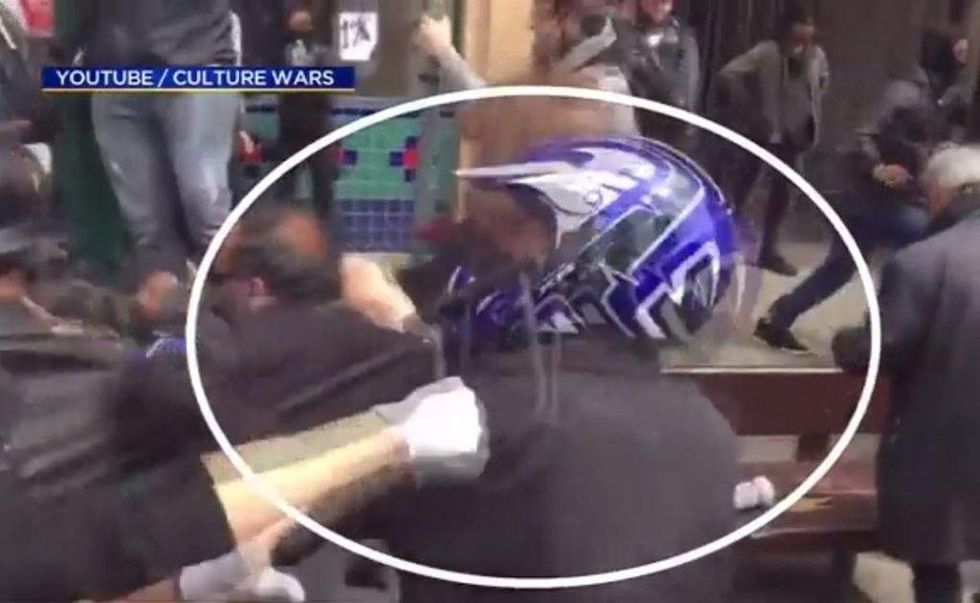 Image source: KPIX-TV video screenshot
Eric Clanton faces three counts of suspicion of assault with a deadly weapon that isn't a firearm and assault causing bodily injury, the Times said. He was in Berkeley Jail on Thursday in lieu of $200,000 bail and is scheduled for arraignment Friday morning in Oakland, the paper said.
Clanton, 28, was identified as the alleged bike-lock attacker on the 4Chan website soon after the incident in which leftist antifa counter-protesters clashed with Trump supporters, Berkleyside reported. Twenty people were arrested and 11 others were injured — seven of whom needed hospitalization, KPIX-TV said.
Berkeley Police Capt. Ed Spiller told Berkeleyside that Clanton had been under investigation for some time before his arrest on Wednesday and that law enforcement "obtained information from various sources" before seeking a warrant.
Police told KPIX that apprehending the bike-lock attacker was such a priority that homicide detectives were assigned to the case.
"You're swinging a small metal object that can absolutely cause traumatic injuries," Berkeley Police Lt. Kevin Schofield told the station.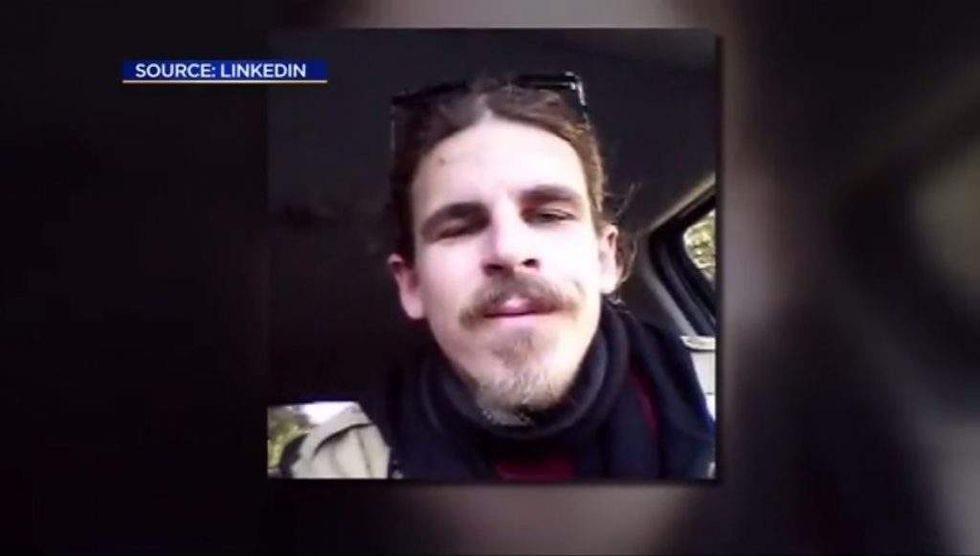 Eric Clanton (Image source: KPIX-TV video screenshot)
Here's a clip of one of the bike-lock assaults. (Content warning: Rough language):
Clanton began teaching at Diablo Valley College in Pleasant Hill, California, in 2015, Berkleyside reported, but was not active this semester. Clanton taught philosophy in the Contra Costa Community College District in 2015 and 2016.
"His work in political philosophy … centers on mass incarceration and the prison system," his Diablo Valley faculty page entry read, Berkleyside reported, adding that the entry was later taken down. "He is currently exploring restorative justice from an anti-authoritarian perspective."
Clanton was a candidate to teach another philosophy class at Diablo Valley this summer, KPIX reported.
Among the philosophy classes Clanton taught was "Introduction to Ethics," a Diablo Valley spokesman told the station.
"We especially at Diablo Valley College received, in fact, hundreds of calls and emails concerning the hiring, that we have someone like this in front of our class, in front of our students, potentially dangerous," spokesman Tim Leong told KPIX.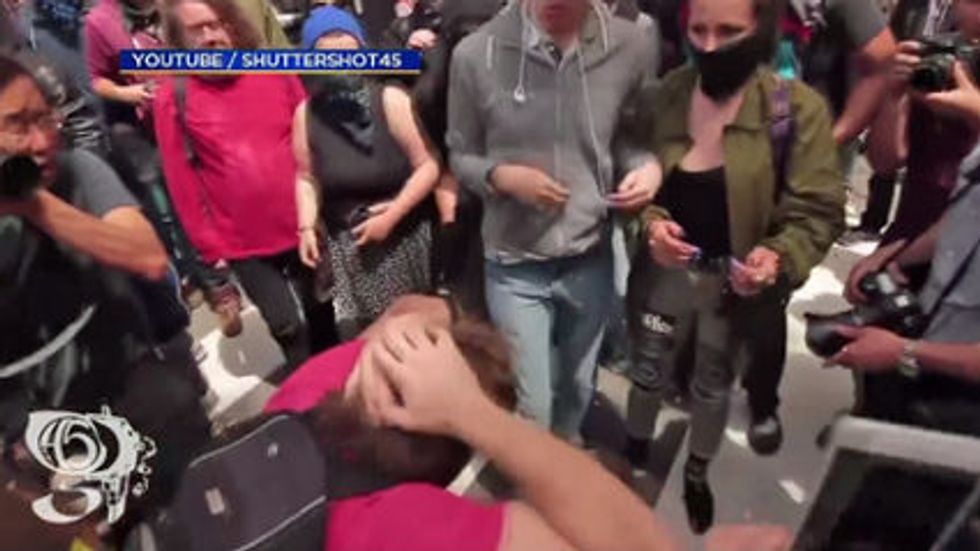 (H/T: Heat Street)