Kerry White's father is a Vietnam War veteran. Her stepson is in the military. A staunch supporter of U.S. troops, White decided to purchase an American flag for Memorial Day weekend and hang it from her apartment balcony.
But management at the Cordillera Ranch apartments in Kansas City, Missouri, weren't down with the display — at first.
White told WDAF-TV she returned home from work on June 1 — her flag still flying after the holiday weekend — and saw a notice from the complex calling the flag a "problem" and saying management would dispose of it if she didn't.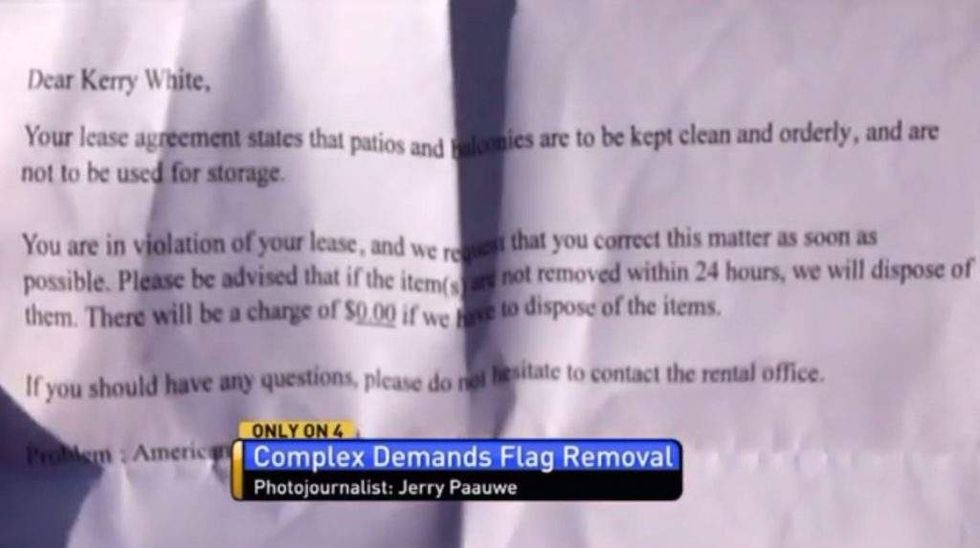 Image source: WDAF-TV video screenshot
The notice said her lease agreement dictates that "storage" is not allowed on patios and balconies.
"I just didn't understand what their problem was with having an American flag to support our troops," White told the station. "It's our country, support our country, support our troops, they go out and they fight for our country and they defend us, so why wouldn't we want to fly an American flag to support them?"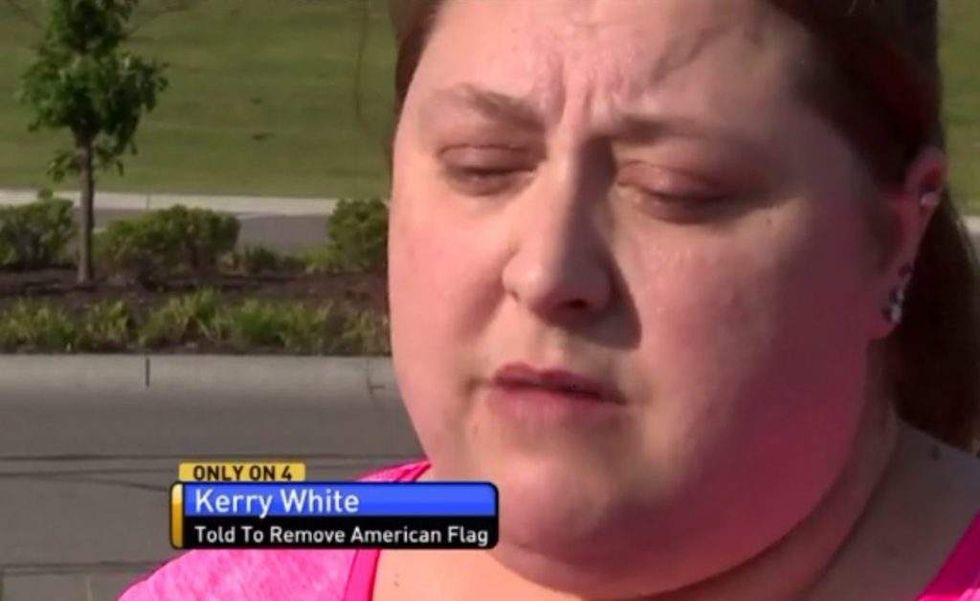 Image source: WDAF-TV video screenshot
White said that numerous apartment residents are veterans or active military and that they're also upset about the notice she received.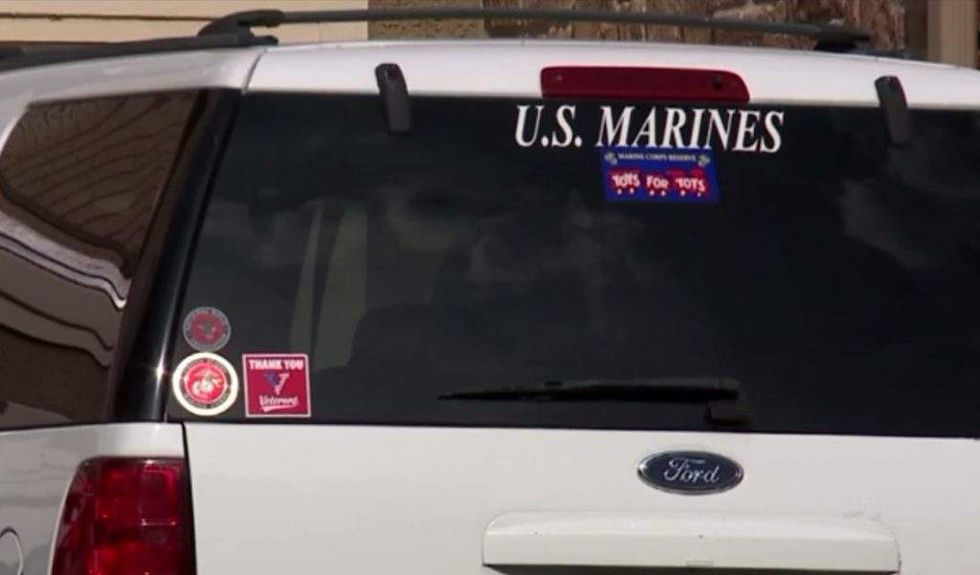 Image source: WDAF-TV video screenshot
WDAF said it tried getting answers from apartment management to no avail. First, a no comment. Then a promised call back that never came. Texts weren't answered. Then a directive to contact the complex's New York office, which also didn't return a call, the station said.
White told WDAF she temporarily removed the flag because she didn't want it disposed of and that she was considering hiring an attorney over the matter.
"How are you going to dispose of it?" White asked, the station said. "Are you gonna throw it in the trash?"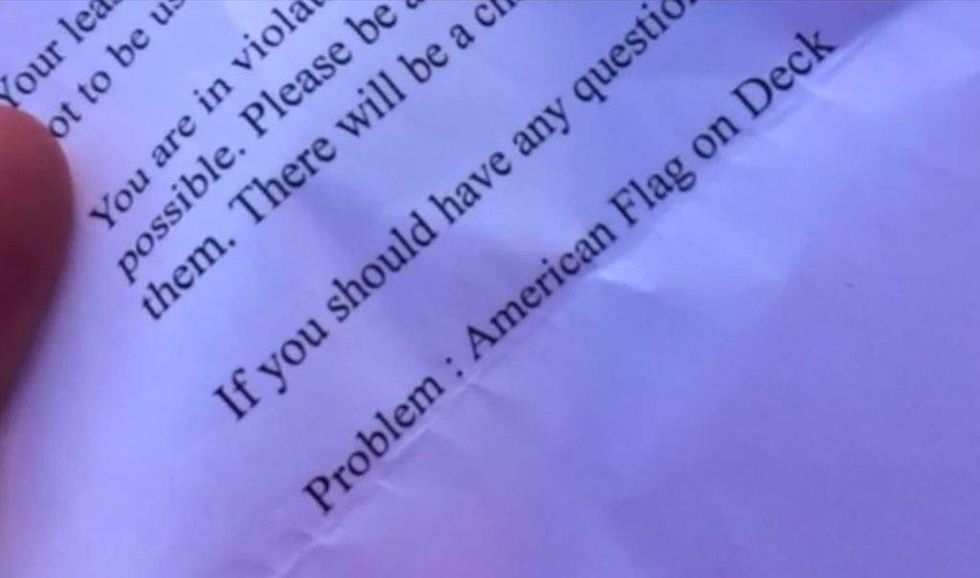 Image source: WDAF-TV video screenshot
The WDAF story on the flag flap ran Friday. By Monday, the apartment complex provided the following statement to the station:
Cordillera Ranch Apartments shares Ms. White's great pride and joins her in saluting our nation's armed forces and the effort and sacrifices that they have made for our country. Please understand that management had no intention of removing and disposing the American flag. We regret that our response did not adequately or appropriately address the issue. We have spoken with Ms. White regarding how she can properly display her flag on her balcony in accordance with the terms of her lease. We regret the misunderstanding that occurred over this issue and trust that this statement will clarify Cordillera Ranch's position.
The following news clip ran prior to the apartment complex's Monday statement:
(H/T: The American Mirror)