When students head to the White House on field trips with their teachers, typical photos marking the occasion will include shots of the building's famous pillars, the vast expanse of green out front and its iconic fountain surrounded by flowers.
But after one such trip earlier this month, a Missouri student got an eyeful of a "very rude" photo, which included the White House — and it came from a teacher who was a chaperone for the excursion.
The image shows the teacher, his back facing the camera, flipping off the White House with both hands.
Warrensburg Middle School science teacher Lynn Miller told students at the airport in Kansas City that he planned to "give the finger" to the White House, student Corrine Hammond told WDAF-TV. While she said none of the nine students on the trip witnessed Miller's action in person, Hammond said Miller told the students they could go to his Facebook page to see the photo.
"I was surprised because it was very disrespectful of him to do that," Hammond told WDAF of the June 2 incident, adding that "it was very rude."
Her father, John Hammond, agreed.
"To me, it was about respect," he told the station. "This is blatant disrespect, to me, my kids, to everybody. People have gone crazy with it, but to me, it's all about being held accountable for your actions."
Miller took down the photo last week, the station said, but John Hammond attached the photo to one of his own Facebook posts. (Content warning: Lewd gestures):
John Hammond, who told WDAF he served 23 years as a U.S. Marine, told the station that his 14-year-old daughter shouldn't have seen the image at all and he expects a stronger example from teachers.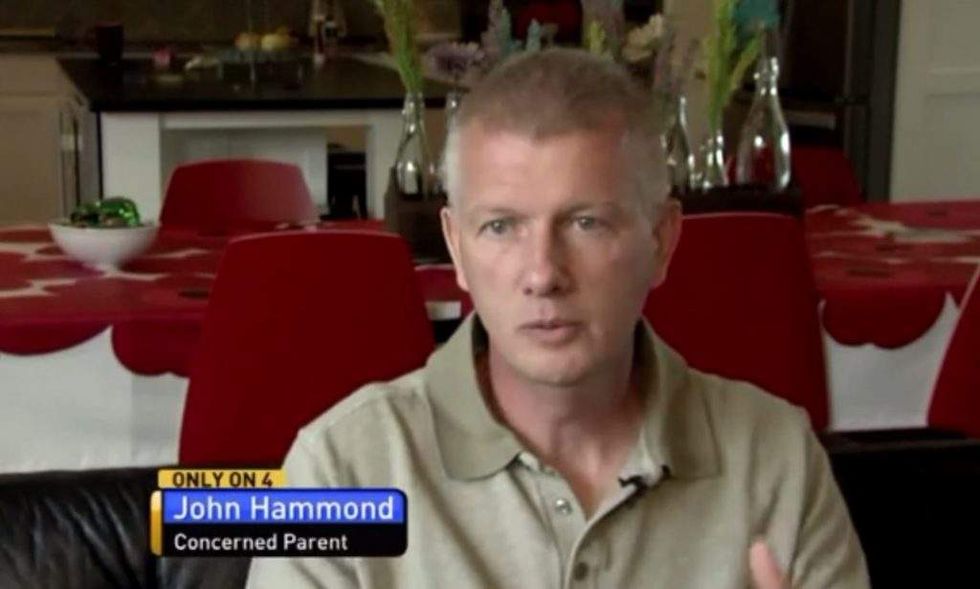 Image source: WDAF-TV video screenshot
"I just think he needs to apologize for what he did. That's it," Corrine Hammond told WDAF. "I don't want to see him get fired for the mistake he made."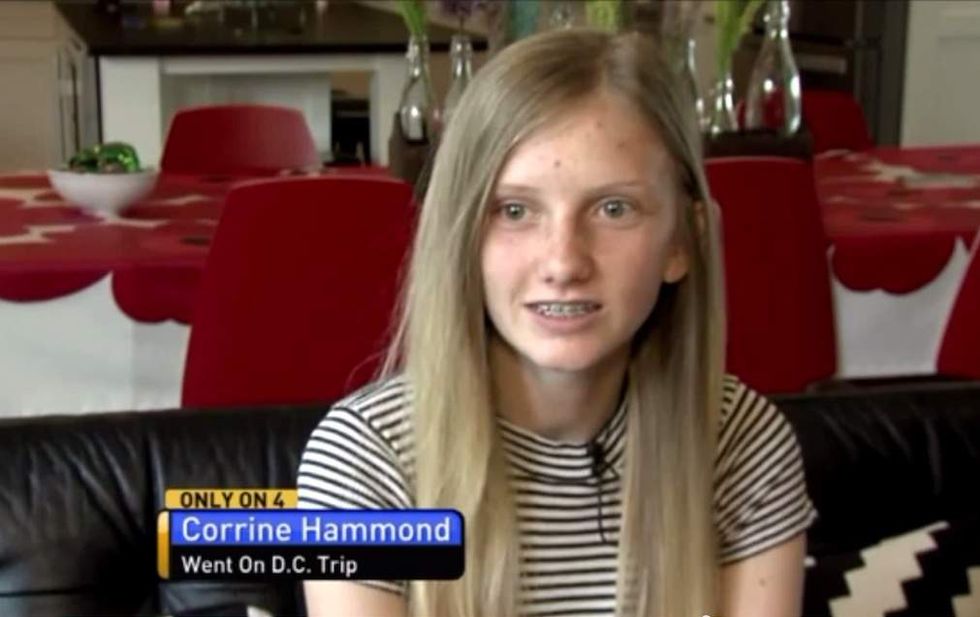 Image source: WDAF-TV video screenshot
Warrensburg School District leaders told the station the trip wasn't sponsored by the school, but John Hammond told WDAF that families learned about the trip — coordinated through a tour group called WorldStrides Discoveries — through the school system and presentations advertising the trip.
Scott Patrick, superintendent of Warrensburg schools, told the station that Miller hasn't been disciplined so far but didn't say if that would change.
Miller's wife told WDAF that he's out of town and unavailable for comment.
(H/T: The College Fix)