Russian President Vladimir Putin joked this week about offering political asylum to former FBI Director James Comey, Bloomberg reported Thursday.
During his annual televised question-and-answer show Thursday, Putin likened Comey to Edward Snowden, a former contractor for the National Security Agency who gained asylum in Russia after he leaked classified information to WikiLeaks.
Putin said it is bizarre when the "head of an intelligence service makes a record of his conversation with the commander in chief and then leaks this conversation to the media via a friend," Bloomberg reported.
"How then is the director of the FBI different from Mr. Snowden?" Putin asked. "Then he's not a head of an intelligence service, he's a human-rights activist."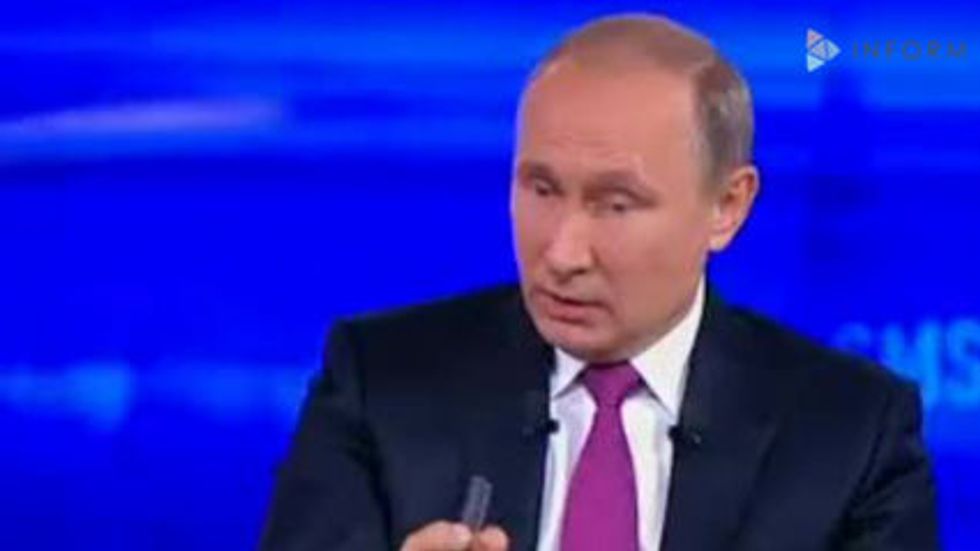 Comey revealed during his testimony before the Senate Intelligence Committee last week that he gave the contents of a memo he wrote following a meeting with President Donald Trump to a friend in order for him to provide the information to a reporter. Comey said he made the decision to combat the White House's shifting narrative about his termination.
Russian state-run media outlet TASS reported that Putin said that, if Comey "continues to be persecuted in this connection, we will be ready to provide political asylum to him, he should know about that."
Bloomberg noted that although Putin claimed that he hadn't followed Comey's testimony "closely," he "displayed rather detailed knowledge of what Comey had said."
Putin disputed Comey's testimony that Russia sought to interfere in November's presidential election, but thanked him for saying the interference didn't impact the actual votes cast.
"Thank God for that at least," Putin said.