The Minneapolis police officer who fatally shot 40-year-old Australian Justine Damond in an alley near her home late Saturday night after she called 911 to report a possible assault has been identified as Mohamed Noor, the first Somali officer in the city's 5th Precinct.
MPD Officer Who Shot Woman Identified As #MohamedNoor – WCCO | CBS Minnesota #justinedamond https://t.co/MW2jBEej6b

— Tyler Kerr (@Tyler Kerr) 1500311028.0
Noor's attorney Tom Plunkett said in a statement that Noor arrived in America at a "young age" and views his job as a "calling."
Full statement from Tom Plunkett, attorney for Mohamed Noor, MPD officer who shot and killed #justinedamond https://t.co/Y1hX58WoYw

— Kent Erdahl (@Kent Erdahl) 1500326856.0
Noor, who joined the Minneapolis Police Department in March 2015, has two open complaints against him, one from 2017 and one from 2016, KARE-TV reported.
Citing three sources with knowledge of the incident, the Star-Tribune reported that two officers in a squad car pulled into the alley in response to the 911 call. Damond, who was in her pajamas, went to the driver's side door and was talking to the driver when the officer in the passenger seat pulled his gun and shot Damond through the driver's side door, sources told the paper. No weapon was found at the scene, the Star-Tribune added.
The other officer was "stunned" when Noor opened fire on Damond, a source told KARE.
The Hennepin County medical examiner said Monday evening that Damond, also known as Justine Ruszczyk, died from a gunshot wound to the abdomen, the Star-Tribune reported in a follow-up story.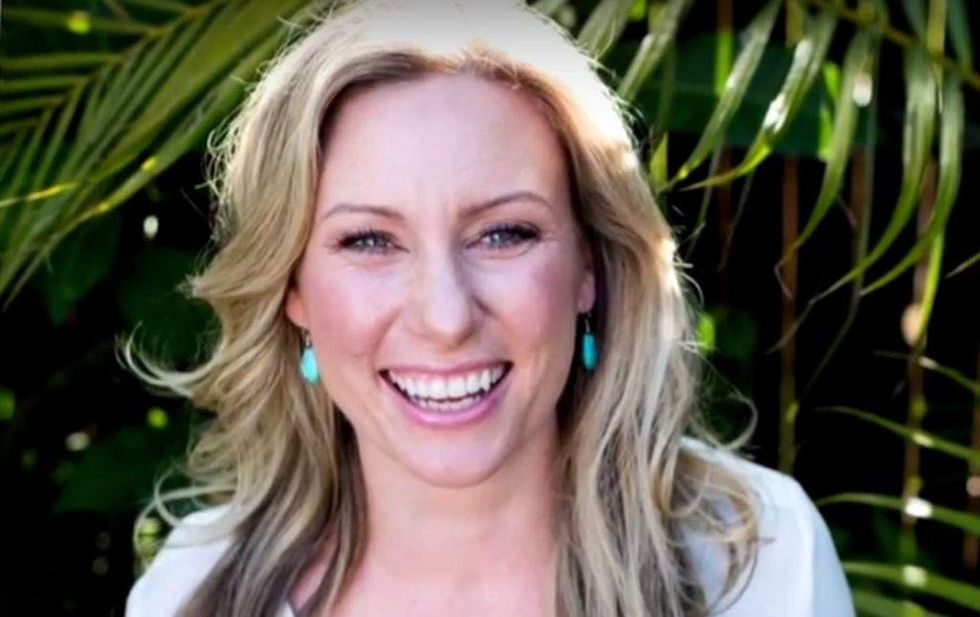 Justine Ruszczyk Damond (Image source: YouTube screenshot)
Noor and the other officer did not have their bodycams on at the time of the shooting, and both are on paid administrative leave.
Hennepin County Attorney Mike Freeman told the station both officers should have had their bodycams on when Damond approached them in the alley.
Sources said the officer with Noor was Matthew Harrity, 25, who earned his peace officer's license last year, the Star-Tribune added.
Minneapolis Mayor Betsy Hodges said in May 2016 that Noor's precinct assignment was a "wonderful sign of building trust and community policing at work."
Damond was a yoga and meditation teacher set to be married next month.
Her fatal shooting comes on the heels of a Minneapolis-area police officer's controversial acquittal a year after he shot a black man, Philando Castile, during a traffic stop.
Minneapolis Police Chief Janee Harteau said in a statement Monday that "this is clearly a tragic death," KARE reported.